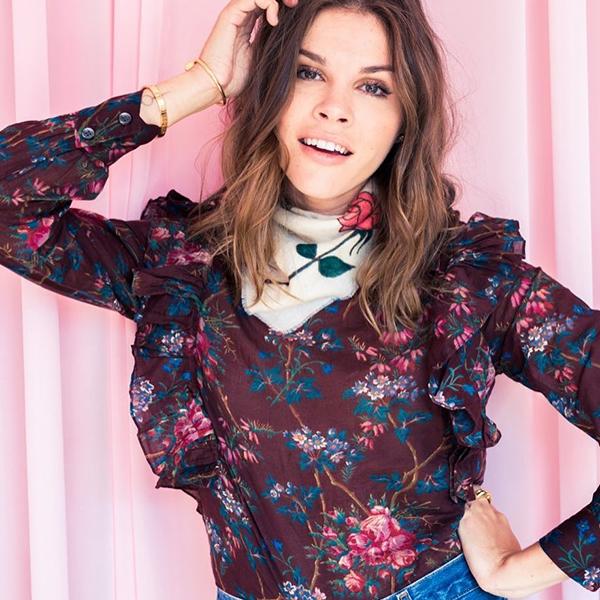 At 32, Emily Weiss has built, from the ground up, a now-global beauty brand that speaks to an entire generation (you'd recognize that millennial pink anywhere), so you might assume she's more than a little sleep-deprived. Yet the CEO of Glossier has the dewy skin and unstressable chill of a wellness savant, who just happens to also call the shots at a multimillion-dollar business, NBD.
We met up with Weiss at her recent Toronto pop-up—one of the first places on earth to get Body Hero, Glossier's first body care products, launched with one of the most jaw-dropping body-positive campaigns we've ever seen—to get the rundown on how she takes care of her own body and mind.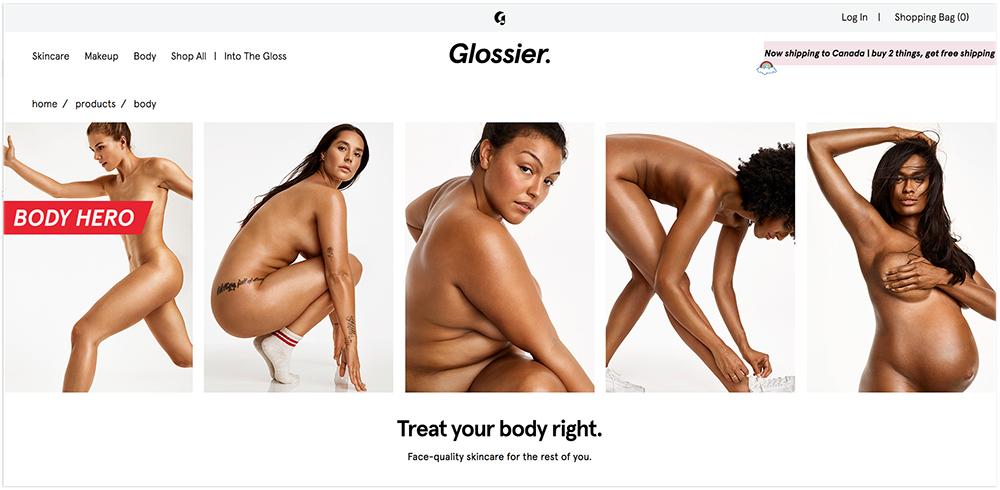 On her morning M.O.:
"I try to have best practices that are consistent no matter if I'm in New York or Toronto or London, and that includes meditation. I learned vedic meditation and I do that for 20 minutes in the morning. I'll wake up to an alarm and meditate before I look at my phone and see what's happening. It makes the rest of the day a lot easier. I try to do it in the afternoon for 20 minutes as well, but that's rare."
On her workout routine:
"I do Sky Ting Yoga, a studio in New York. It's owned by these two very inspiring girls [Krissy Jones and Chloe Kernaghan], and I try to do that a couple times a week. I also have a recording one of them made me on my phone. It's six minutes long and great for on the go. If I want to do more of a workout, I'll do Physique 57, which is a barre method class."
Here is our honest review of the Peloton barre class collection.
On her nutrition essentials:
"I take a high-low approach to wellness, meaning I will have a green juice for breakfast, but then a Big Mac for lunch. I do take supplements: fish oil, ashwagandha, 5-HTP, vitamin D, vitamin B, turmeric."
"Nothing can make you not age, nor should you be fighting aging."
On looking rested when exhausted beyond belief:
"Moisturizing Moon Mask for 20 minutes. Priming Moisturizer Rich. Stretch Concealer."
On her cure for jet lag:
"At home, I do a lot of baths with Epsom salts and baking soda, or Himalayan sea salts. What I've been doing in Toronto, which I think I'll continue to do whenever I travel, is bring essential oils like ylang-ylang with me, and then pick up a bag of Epsom salts at the local pharmacy, and put [both] into a bath. I find that really helps with jet lag and muscle fatigue, and it's a nice way to reset and ground yourself while you're traveling."
On which beauty claim is nonsense:
"Anything that says 'anti-aging.' Nothing can make you not age, nor should you be fighting aging. I think there are ways to make your skin look a different way than it does, if you so choose. 'Anti-wrinkle' makes more sense to me because that's a thing. There are products, be it Botox or topicals, that can maybe help with wrinkles. But nothing can help with aging. It doesn't make any sense. We're all getting older."