If you're dreaming about ditching your day job to pursue a lifelong calling, Sarah Huggins has been there, done that. "I spent 10 years as a lawyer and I enjoyed it, but my passion just seemed to grow and grow and grow, and it seemed inevitable that this was something I had to do, or I'd live to regret it," says Huggins.
That passion: her deep love of cooking, shaped by her West Coast roots. The inevitable: opening her own restaurant, Mary Be Kitchen (21 St. Clair Avenue West, Toronto), to share her "whole food for the soul" philosophy.
Huggins has already established herself as a food blogger; she's been dishing out fuss-free, family-friendly recipes on her website, Kiwi & Bean (the nicknames for her husband and her daughter, respectively), since 2013. Now, with her new fast-casual spot in midtown, she's welcoming all of Toronto to her table.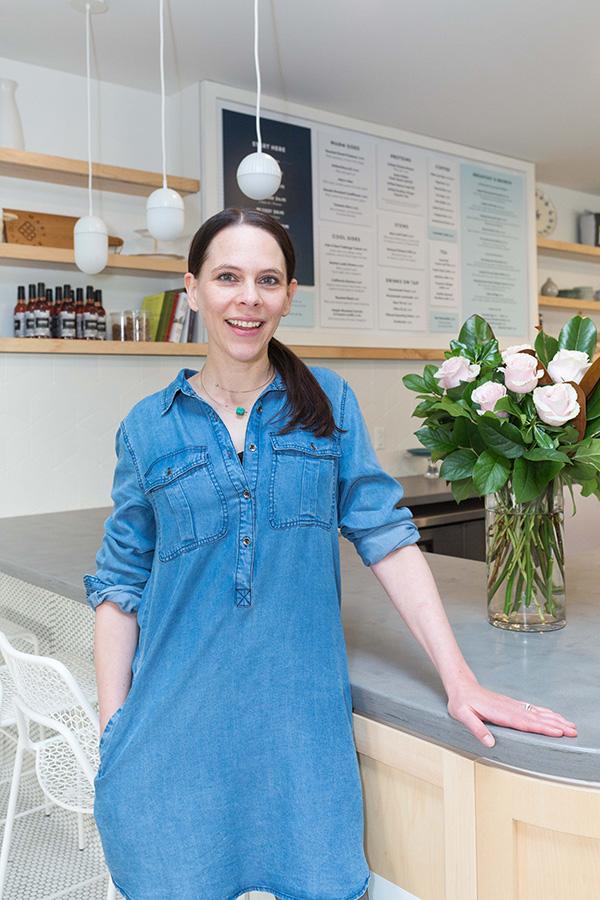 The concept: Think healthy but hearty home cooking. "My husband is on a low-carb diet, and everywhere he went, all he could really find was salad. He wanted something more substantial and he was like, 'Why can't I have the kind of food you cook for me at home?' So that's why we decided on these things," says Huggins. Everything is made in-house using thoughtfully chosen ingredients, like environmentally responsible, ASC-certified salmon, and hormone- and antibiotic-free Beretta Farms chicken and beef.
The menu: Huggins isn't into gimmicks. "It's not about a particular diet, keto this or charcoal that—it's about eating delicious food that happens to be good for us," she says. "The menu reflects how I grew up, with vegetables outnumbering the meat on the plate," adds Huggins, who was born in Vancouver and has fond childhood memories of shopping farmers' markets in B.C., where you could buy peaches the size of softballs.
Lunch and dinner options at Mary Be Kitchen include a "light" meal (two sides, $10) or a "square" meal (two sides, one protein, $15). The sides are mostly plant-focused, with choices like masala-roasted cauliflower, kale and red cabbage caesar salad with Greek yogurt dressing, and turmeric-spiced basmati rice. Popular proteins include the chicken (brined for 24 hours, then cooked sous vide, then grilled) and the grilled scallion-ginger organic tofu (a "sleeper favourite"). 
The daily breakfast serves up vanilla-chai oats and smashed avocado toast, while weekend brunchers can order toasted coconut spelt waffles or one of the soft-poached egg dishes. Beyond Pilot coffee, drinks include house-made cucumber-lime fresca, maple-ginger lemonade, kombucha, local wine and craft beer.
The space: This location used to be the old-school diner Fran's, but that retro decor is long gone. Instead, Mary Be Kitchen is sleek and airy, with playful design touches, like the custom Candice Kaye cabbage wallpaper. You can dine in or take out, but expect lineups at peak lunchtime.