Are you ready to step into a new chapter of your life? March 20, 2023, marks the start of the "astrological new year," which falls on the first day of the Aries season and the spring equinox. It's a powerful time for new beginnings and fresh ideas to start flowing. As flowers begin to bloom and the nature awakens from a long, cold winter season, we too can embrace this energy and start anew.
This year, the astrological new year is quickly followed by the new moon in Aries on March 21, making the transition much more apparent. So, set your intentions and commit to goals that guide you in the right direction, as we embark on a year filled with powerful transits that encourage our growth and transformation. Here's how you can align with the energy of the astrological new year to start this next chapter off on the right foot.
Speaking of new beginnings, what better way to start off than with a clink of a glass with your besties? Wine Rack conducted a poll, called "Canadian Wine Drinking Habits" with Maru Blue, surveying 1,540 randomly selected legal-age Canadian wine drinkers.
Read on for a curated list of international and domestic wines that pair best with each star sign. It's a match made in the heavens, literally.
What wine to buy for an Aries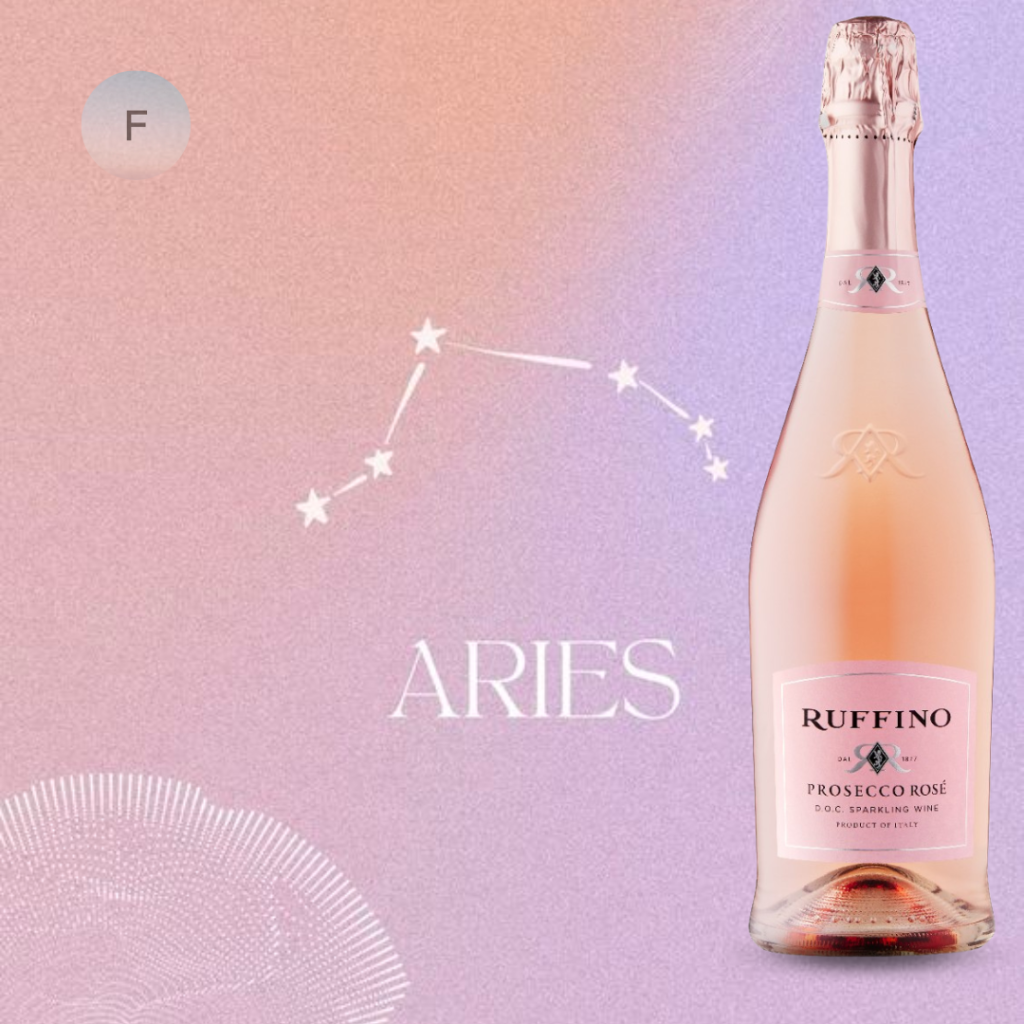 The Ruffino Prosecco Rosé is the perfect match for Aries, who is bold and ambitious. The gorgeous light pink Prosecco rosé has approachable notes of strawberry, rose petals, red berries and peach, while a refreshingly crisp finish caps the medium-bodied and flavourful palate.

Aries is more likely to drink rosé more than any other sign, followed by Cancer and Libra.
What does a Taurus drink?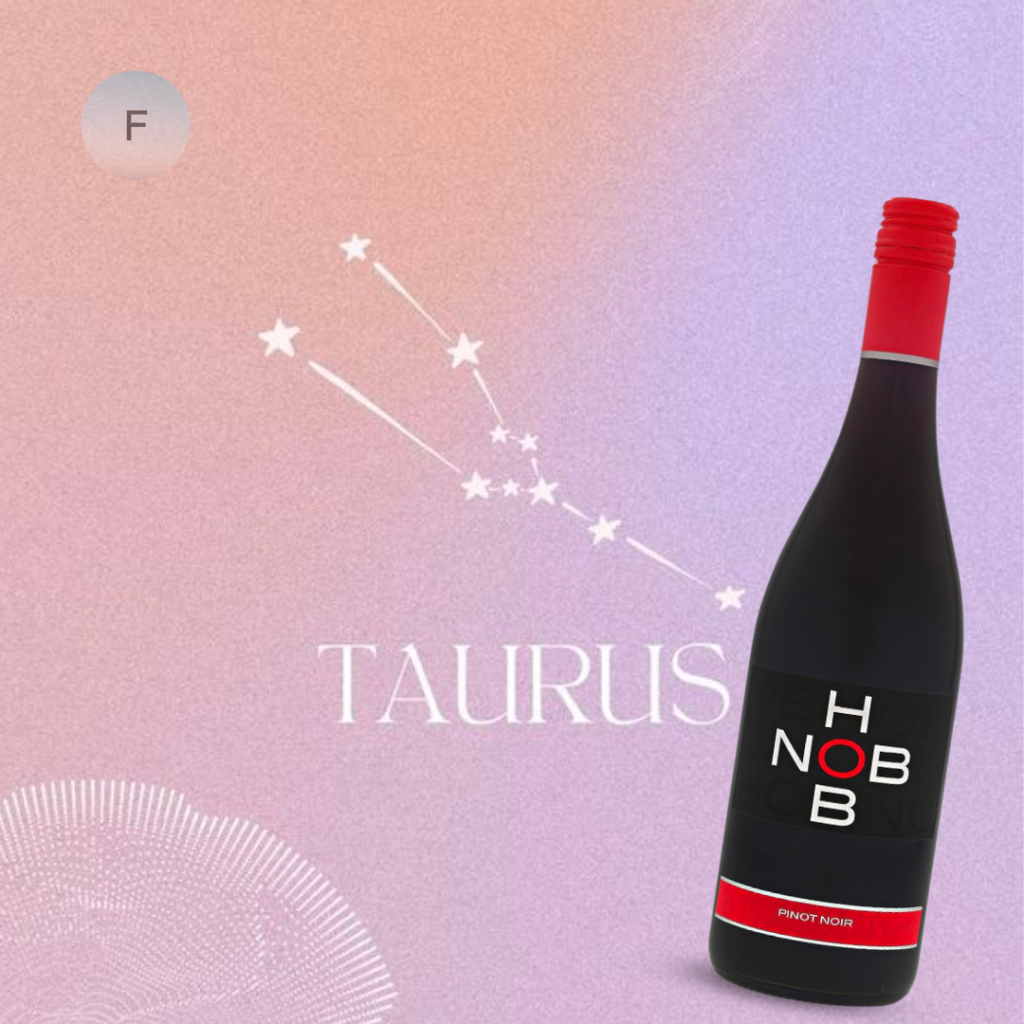 Hob Nob Pinot Noir Pays D'OC, is made for Taureans. Bright ruby colour with pink rim; smoky, cherry and beetroot aromas with black olive notes and floral lift with medium finish are bound to be enjoyed most by earthy Taureans.  
Get Gemini this wine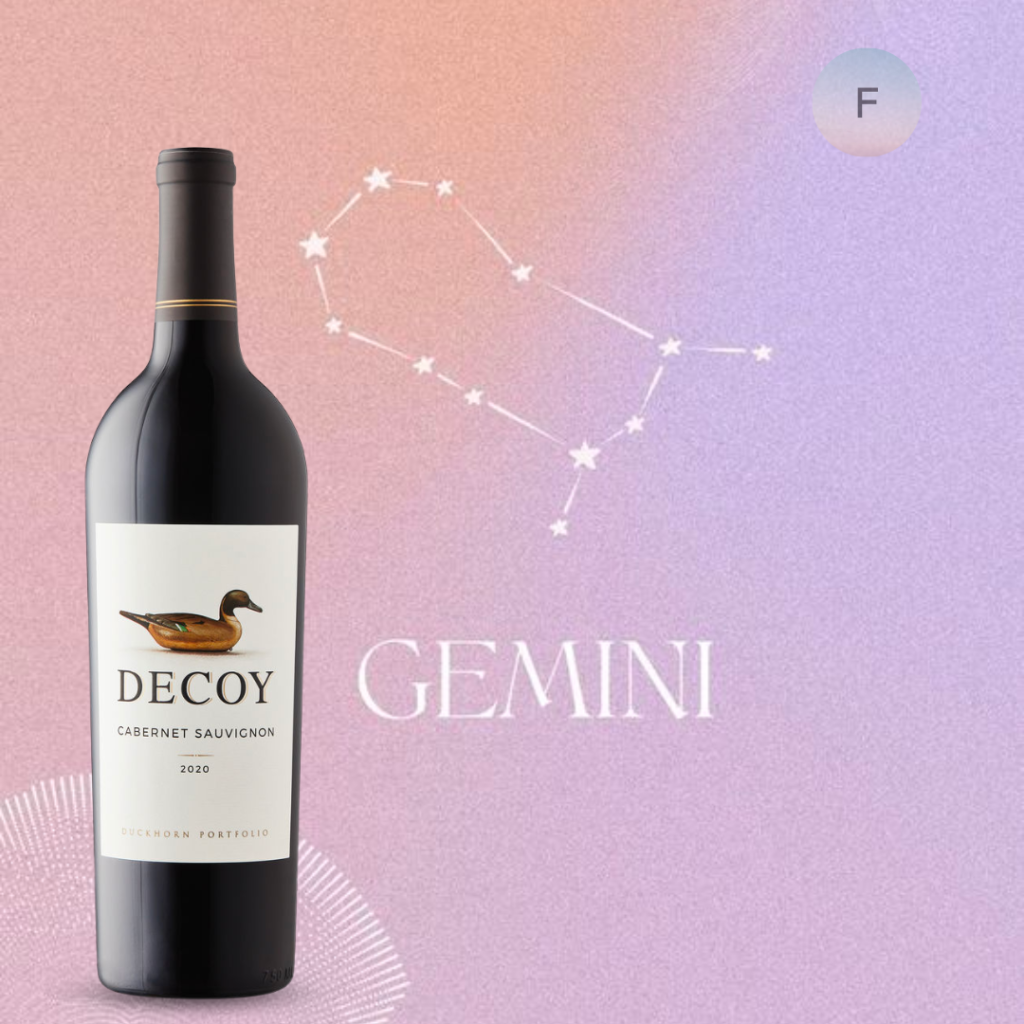 Gemini is a curious, social butterfly with an insatiable appetite for adventure. When it's time to take a break, Geminis will enjoy the luxury of Decoy Cabernet Sauvignon, which is crafted in a seductive style with deep dark fruit flavors, chocolate and minerality.
Geminis also love their mimosas, claiming to enjoy them the most, followed by Scorpios. Geminis are the biggest sangria drinkers followed by Pisces.
Which wine will a Cancer drink?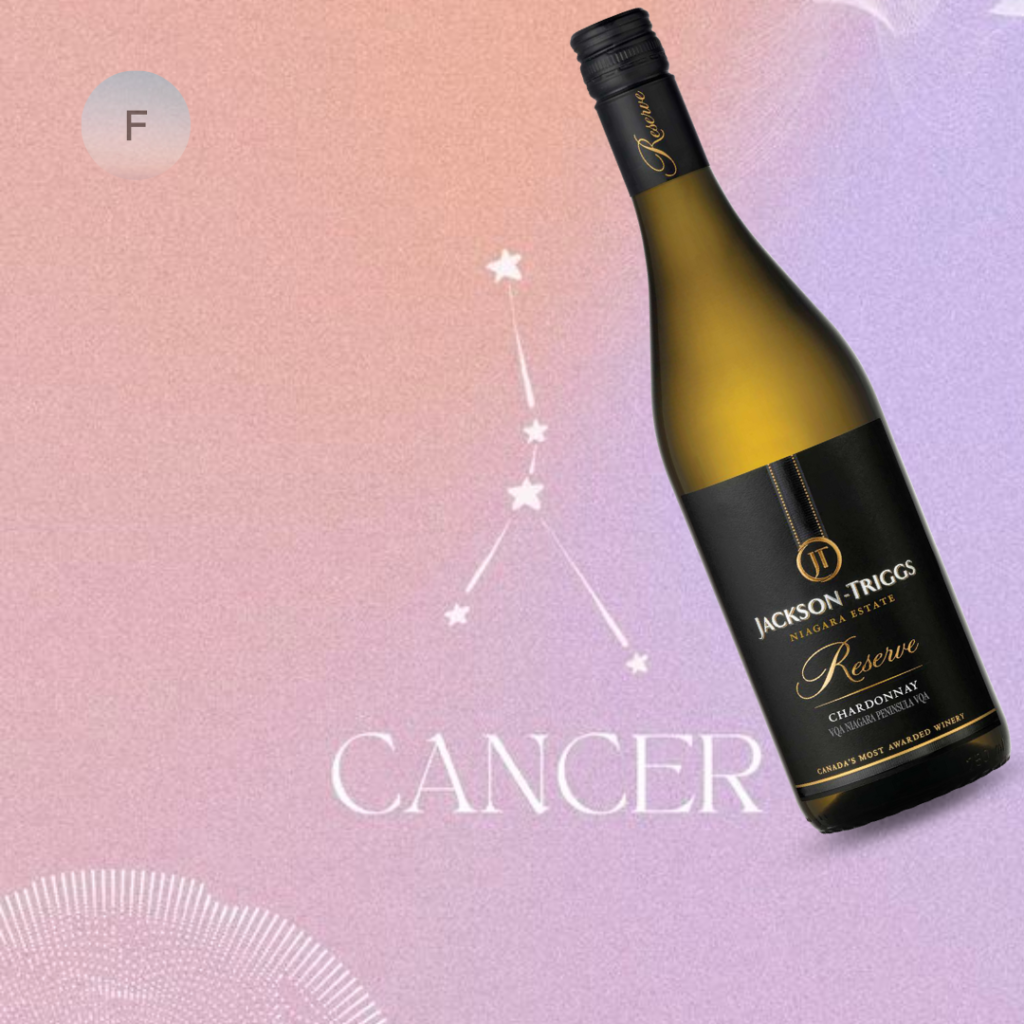 Cancers are natural caregivers. Jackson-Triggs Reserve Chardonnay VQA is a wine that shows how patience and caring can lead to great things. Aged in French oak for four months, it develops creamy vanilla notes balanced with citrus and tropical flavours.
Why Leo's love this wine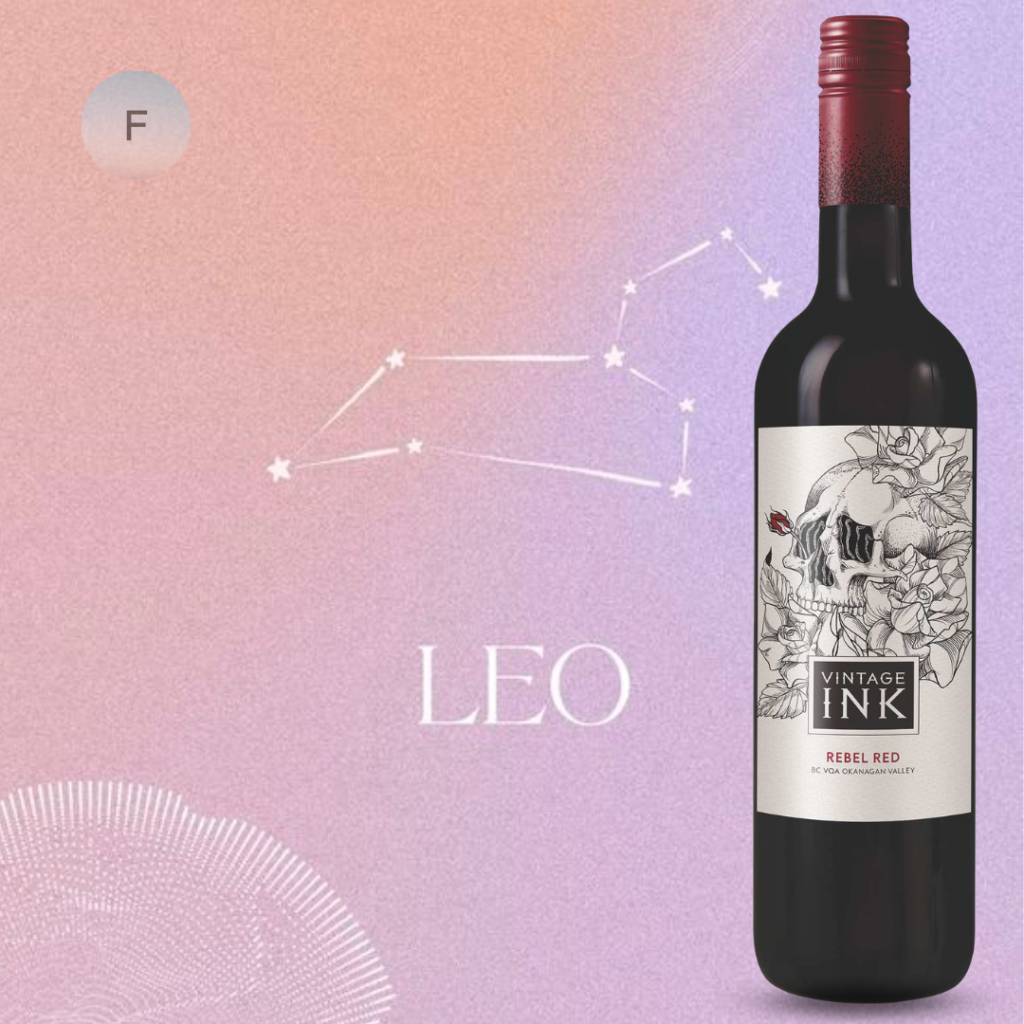 Royalty in the jungle, Leos bring a flair for theatrics and drama to their every ambition. A wine as bold as a Leo, Vintage Ink CDA Rebel Red VQA combines a sweet fruity edge with round tannins to produce a rich wine: The perfect complement to Leo's big personality.

Leos and Scorpios are the biggest red wine lovers, with more than half (52 per cent, respectively) claiming it's their wine of choice.
If you give a Virgo any wine, give them this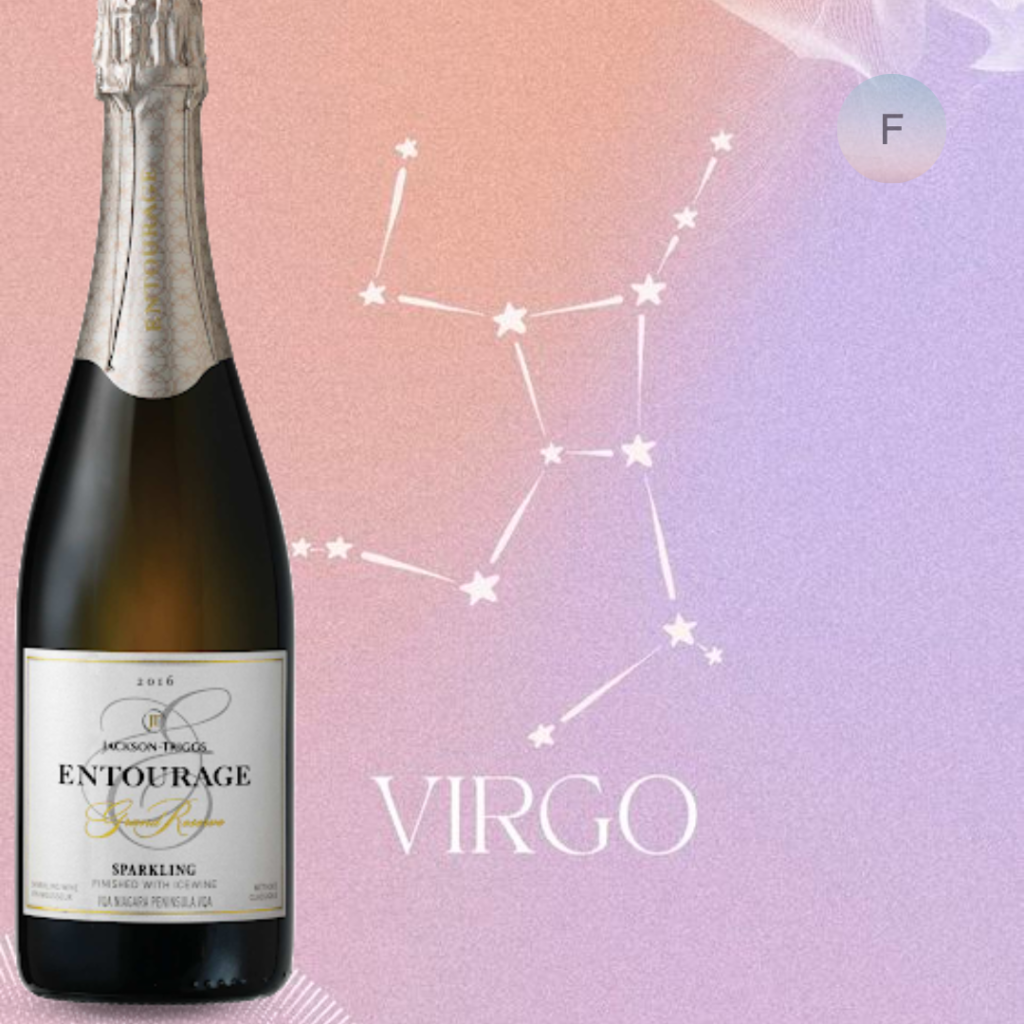 You can always count on a Virgo for a well-thought-out solution to any problem. Jackson-Triggs Grand Reserve Entourage Sparkling finished with Icewine combines notes of apricots, peaches, nectarines, lemon rind, mandarins, quince and underlying brioche. And no wine is more suited to the task than one that honours process and craft.
Virgos are also the most celebratory sign of the zodiac, with three-quarters (75 per cent) claiming they say "woo!" when they open a bottle of sparkling, followed by Pisces.
How to clink glasses with a Libra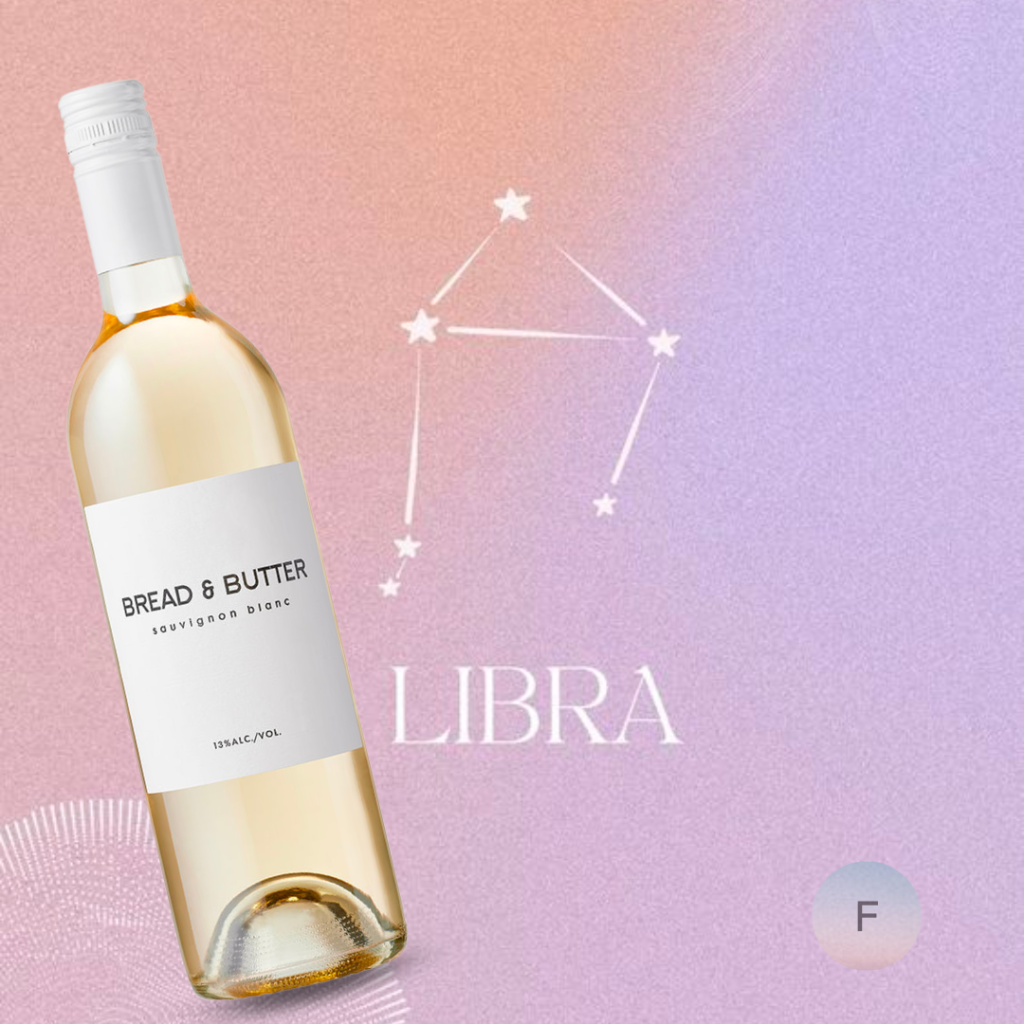 Libras are all about achieving balance, and they strive for harmony in all aspects of life. Highly diplomatic and with an appreciation for creativity and self-expression, Libras will love the balanced Bread & Butter Sauvignon Blanc, which offers flavors of lemon zest, tropical fruit and fresh air-dried linen. Zesty citrus notes complement the wine's minerality on the palate. Perfect for everyday sipping.
What to buy for a Scorpio's birthday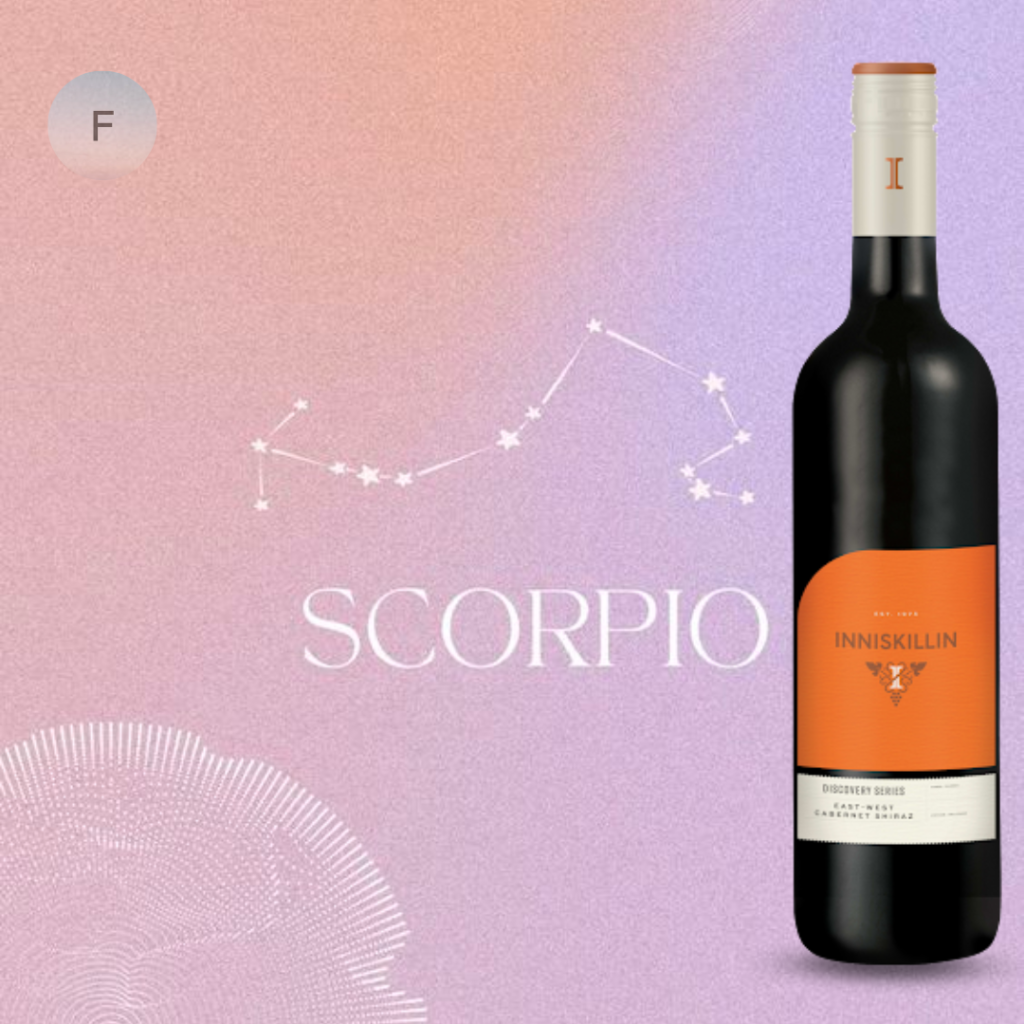 Scorpios may be misunderstood and emotional, but they truly know what they want. Always ready with their next move, they focus on the future and plan ahead to achieve their goals. Inniskillin Discovery Series Cabernet Shiraz is made for a Scorpio's enigmatic nature, with aromas of dark chocolate, black cherry and spice. This bottle delivers an extended finish and soft tannins that pair well with any luxury experience.
For Scorpios, the most popular red wines are Cabernet Sauvignon and Shiraz. While Leos prefer Cabernet Sauvignon and Red Blends.
How to party with a Sagittarius
The Sagittarius is a free-spirited explorer, always searching for new opportunities and experiences. When they find something that intrigues them, they dive right in–and this wine is no exception. The Jackson-Triggs Grand Reserve Entrouage Sparkling Merlot has a refreshing finish that's perfect after a long day of adventure, but it also pairs well with your favorite foods. This Sparkling Merlot exudes fruity vanilla and toasty notes with a refreshing, luxurious finish, perfect after a long day of adventure. 
Impress a Capricorn with this bottle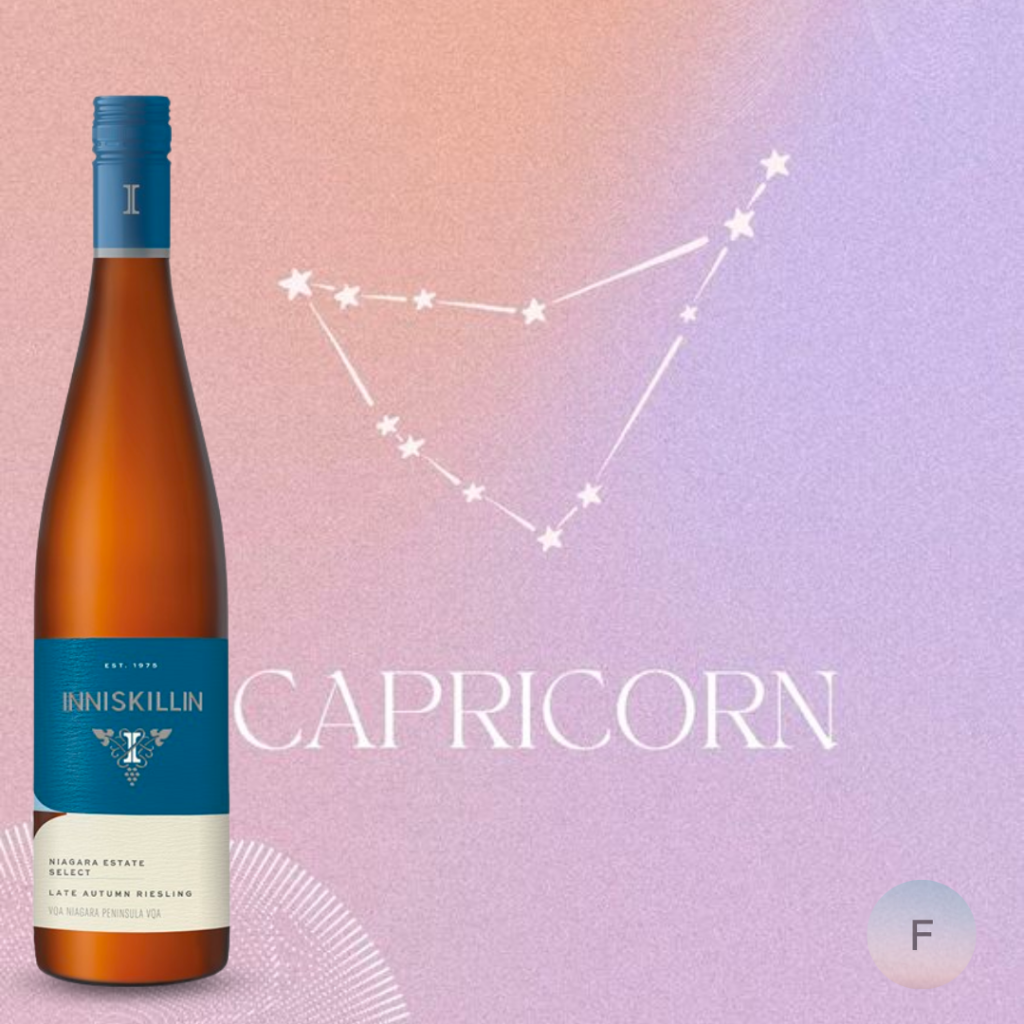 With their ambition, drive and focus on success, Capricorns are your go-to when you need to get something done. A luxury wine from Inniskillin Winery will always succeed in rising to a challenge. Just as well-rounded, this Inniskillin CS Late Autumn Riesling VQ has lovely upfront notes of citrus, pear, honey and delicate spice. This wine is the perfect match for those who value practicality all while being dedicated and masterful.
Capricorns prefer white wine more than their fellow signs, with more than one-third (39 per cent) claiming it's their varietal of choice, followed by Taurus and Sagittarius. Capricorns are also the biggest mulled wine drinkers, followed by Sagittarius. 
Gift an Aquarius this wine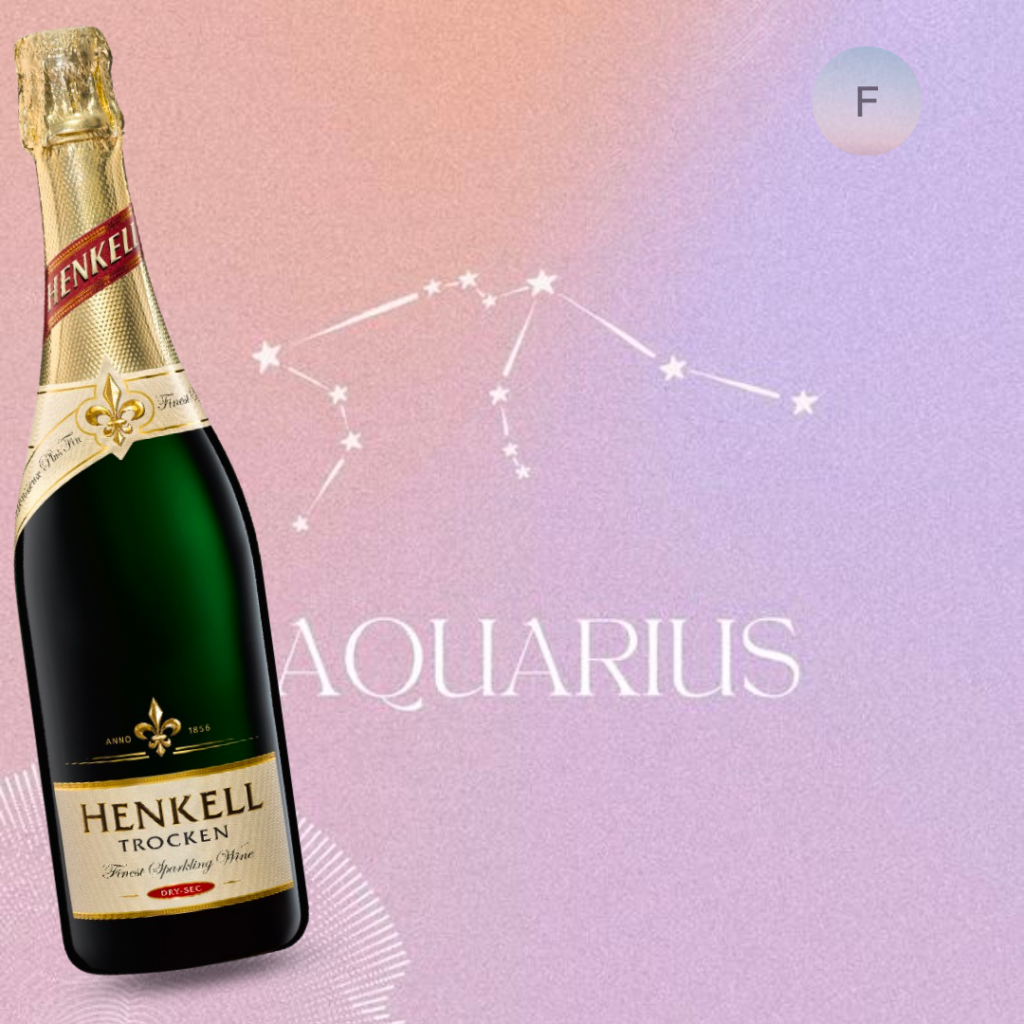 Aquarians are known for their passion, individuality and innovation. They're also humanitarian signs that want to make the world a better place. Henkell Trocken sparkling wine is the ideal companion for an Aquarian because it's full of bubbles and effervescence that accompanies citrus and fruit flavours – all of the good stuff that will keep an Aquarian truly satisfied.
Aquarius is more likely to prefer a sparkling wine more than any other sign. One in five claims it's their varietal of choice followed by Capricorns and Gemini. Out of all the sparklings, Aquarius' claims to prefer rosé as their top bubbly. Also, curious, many Aquarius claim to love their bellinis more than any other zodiac. 
Pisces will always appreciate this wine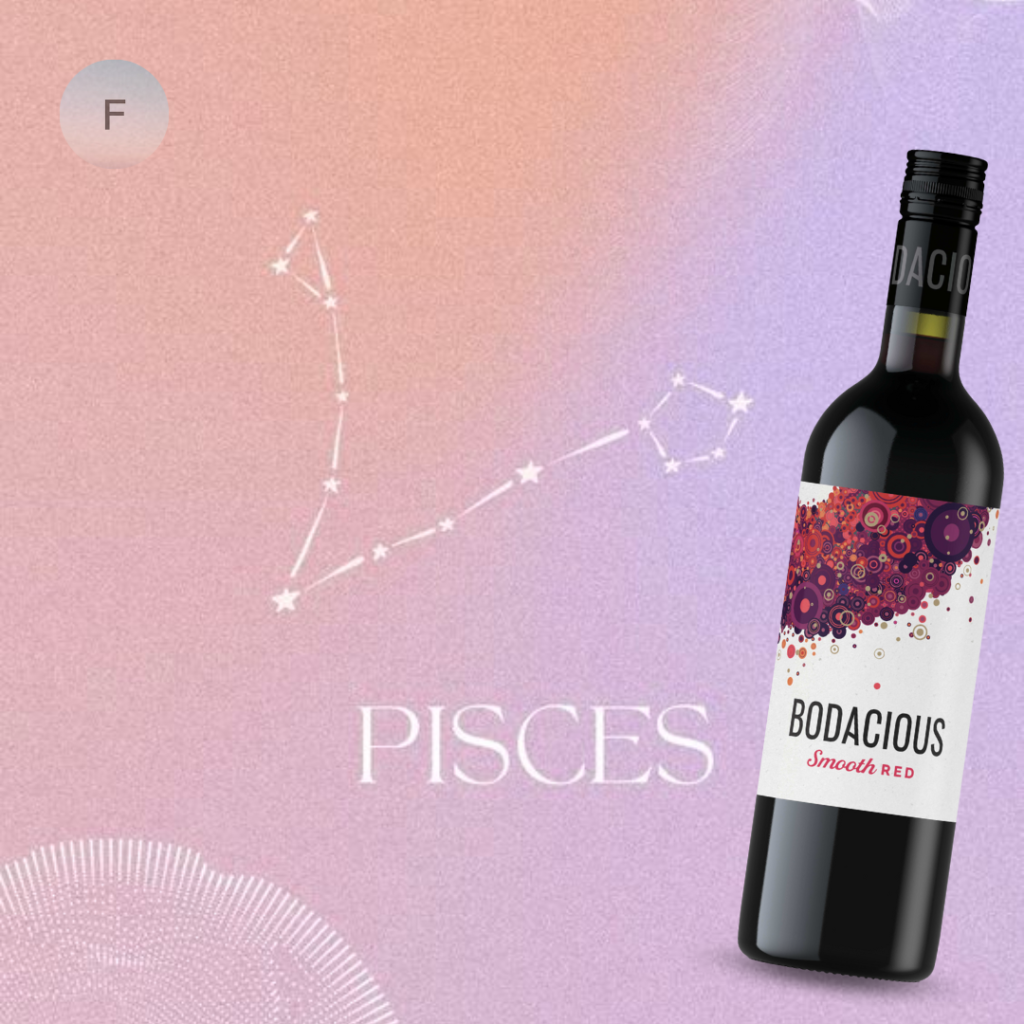 Pisces are the most intuitive and sensitive of all the star signs. They tend to put the needs of others before their own, making them well-rounded friends and companions–everyone's go-to. The Bodacious Smooth Red, a spirited red wine with a bold, rich flavour that is sure to please everyone's palate, is a luxury wine that mirrors all these attributes of a Pisces.
Pisces are the most superstitious when it comes to celebrations, with more than half (60 per cent) claiming they have a cheersing ritual. Who else does this? Aquarius, too.