Attention, wine enthusiasts and travellers. Start the car and set your GPS to Prince Edward County, where the flavours are as vibrant as the landscapes.
To make your adventure even more exciting, Sandbanks Winery has curated the ultimate self-guided Sip & Sample PEC tour. It's like having your very own personal map of wine paradise. So grab your squad, wear your trendiest sunglasses, and uncover the magic of PEC's vineyards and charming local vibes.
Eat: Drake Devonshire executive chef Amanda Ray's dishes
Picture this: You're sitting on a beachside patio, sipping wine, and indulging in these mouthwatering dishes. It's a true celebration of PEC's culinary scene, and your taste buds are about to be blown away.
Talented Drake Devonshire executive chef Amanda Ray locally sources local ingredients for her all of her dishes, including Sofia's burrata and Sandbanks Baco Noir Jelly (the winery produces 150 cases annually which are sold to local restaurants and are available to buy at the estate).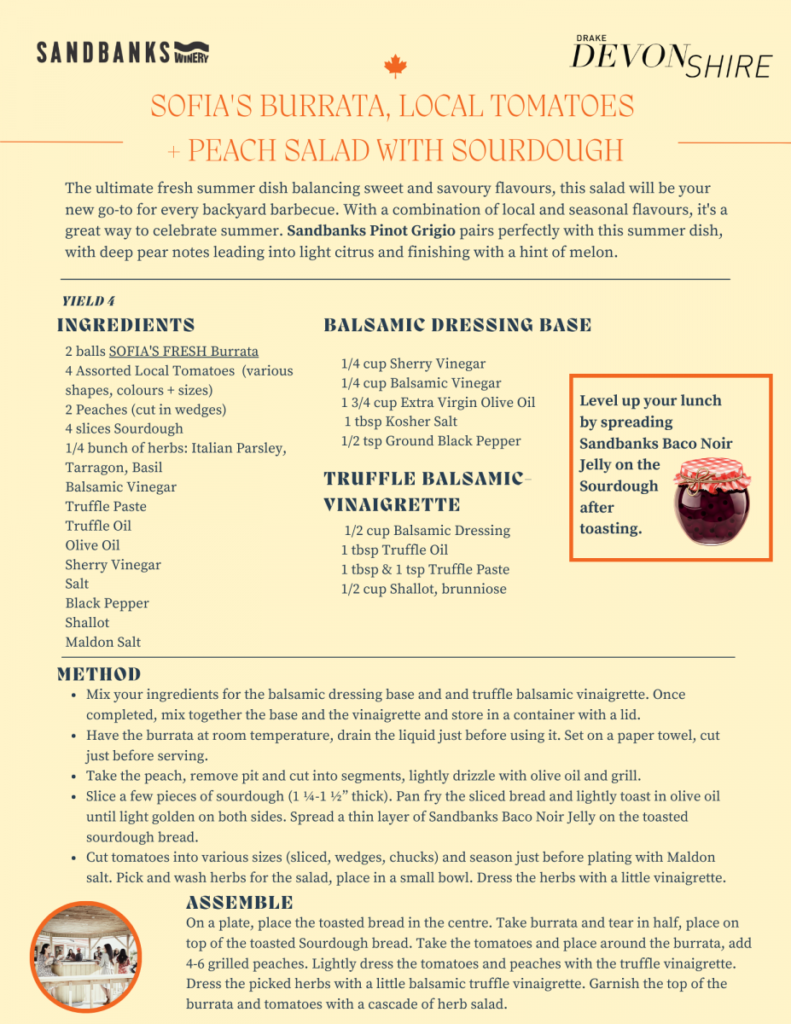 "These recipes perfectly combine the varying and unique tastes of Prince Edward County, and I'm excited to share them," says Ray. "It's a pleasure to work with Sandbanks. [It] cares about the quality and integration of local ingredients as much as I do." 
Ray says the menu includes a mix of different cuisines, featuring county farm flavours, lakeside delights and some classics.
A wine lover's guide to astrology.
Stay: The Drake Motor Inn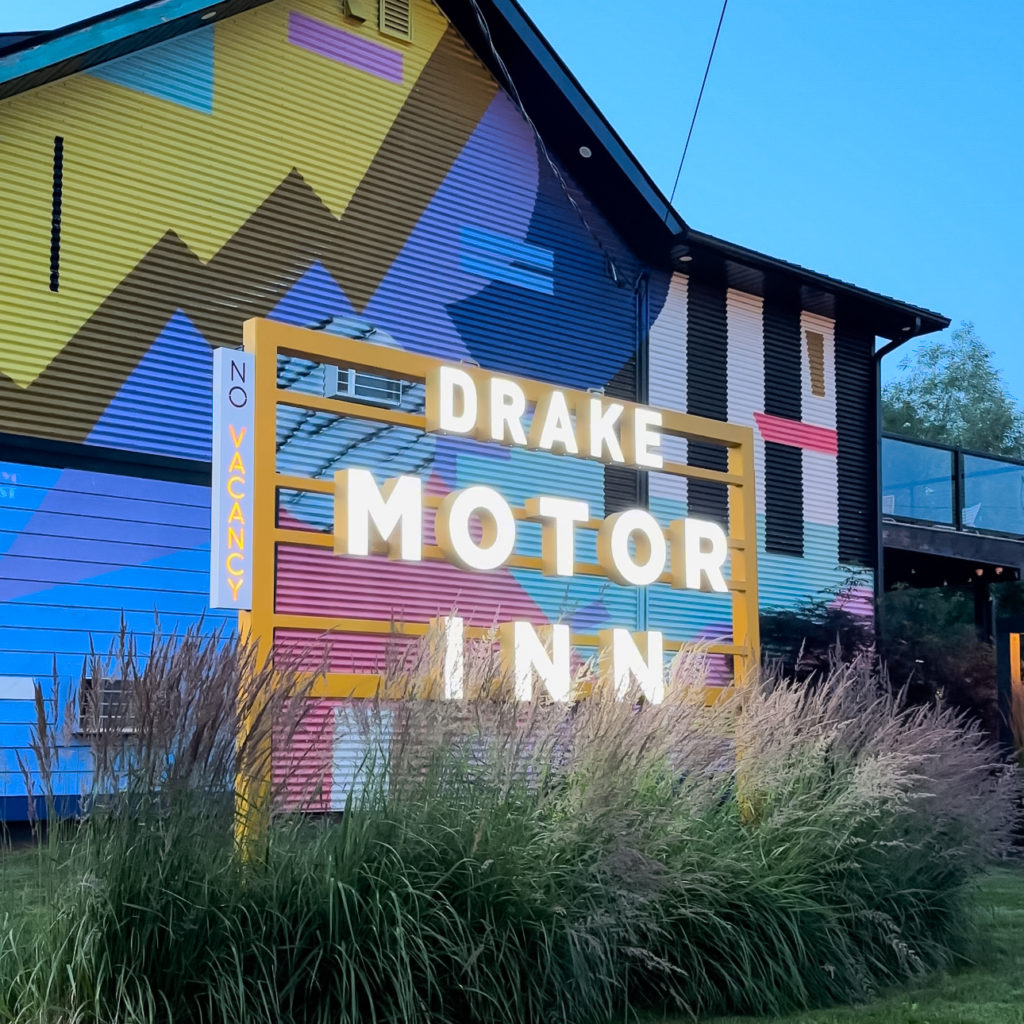 This hotel has everything to make your stay unforgettable, including my favourite toiletries, like this shower gel from Malin Goetz.
From the moment I stepped foot into the Drake Motor Inn, I knew I was in for a treat. The range of amenities is next level. I'm talking seasonal fire pits for toasting marshmallows and cozying up under the stars. There are Polaroid cameras to use during your stay (you can take it home if you want but get ready to pay for incidental fees!) ready to snap all your Insta-worthy memories. No filter needed.
Uh, can you say s'more, please?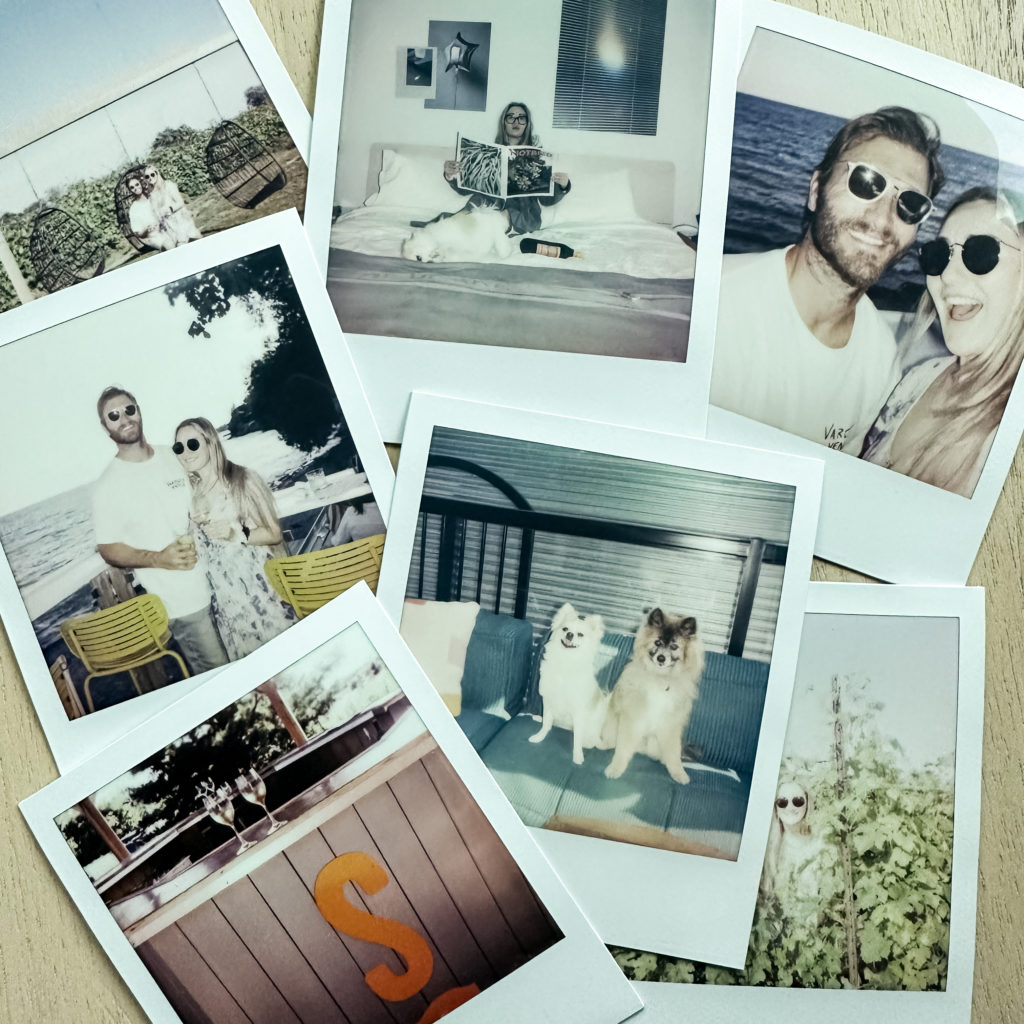 Also, for dog lovers, Drake Motor Inn is dog-friendly. That's right, your furry best friend is welcome here. I brought both my dogs. The staff goes above and beyond with optional "woof" beds for our canine companions. It's paws-itively delightful.
The June Motel: Reviving retro vibes in Sauble Beach.
Drink: Sandbanks Estate Winery
Now, let's dive into the reason real reason I was there: the wine. Sandbanks Winery is fully female-run, and, boy, do these ladies know their stuff. They've got something special in store for us – the debut of their estate-exclusive piquette wine. This wine adds a distinctive twist to your glass because it is made from upcycled muscat grape skins. Just one sip of this piquette, and you'll be transported to a sensory wonderland.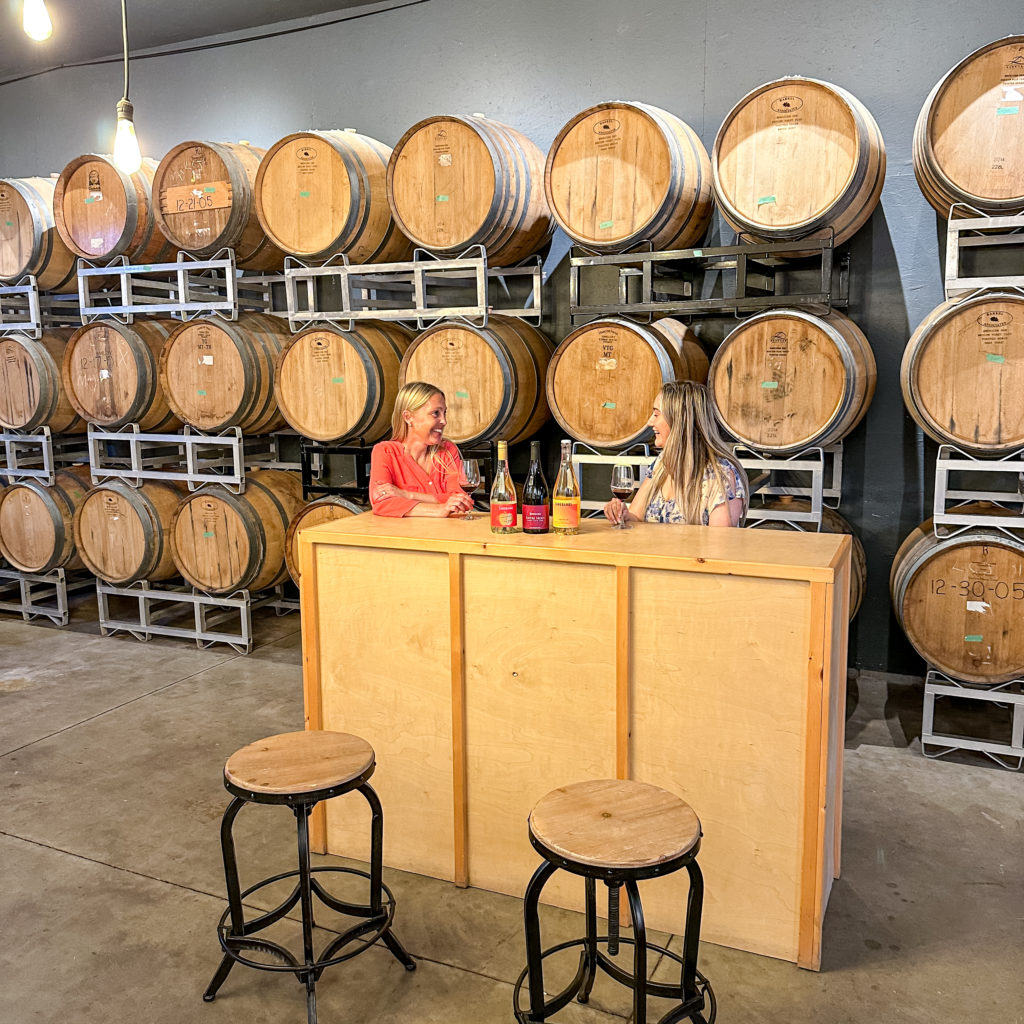 "Sandbanks has always had a special connection to the region," Michelle McIntyre, Sandbanks estate manager, tells me on my tour. "This new wine continues our legacy of capturing P.E.C.'s fresh flavours for everyone to enjoy. The Piquette delivers bright acidity with a hint of spritz dancing on your tongue." 
The winery is dog-friendly, too. It allows tourists to bring their leashed dogs on the property with water bowls dispersed around, and it even has a leash free-park, where you can toss complimentary frisbees. Check out its Sandbarks Dog Toy below.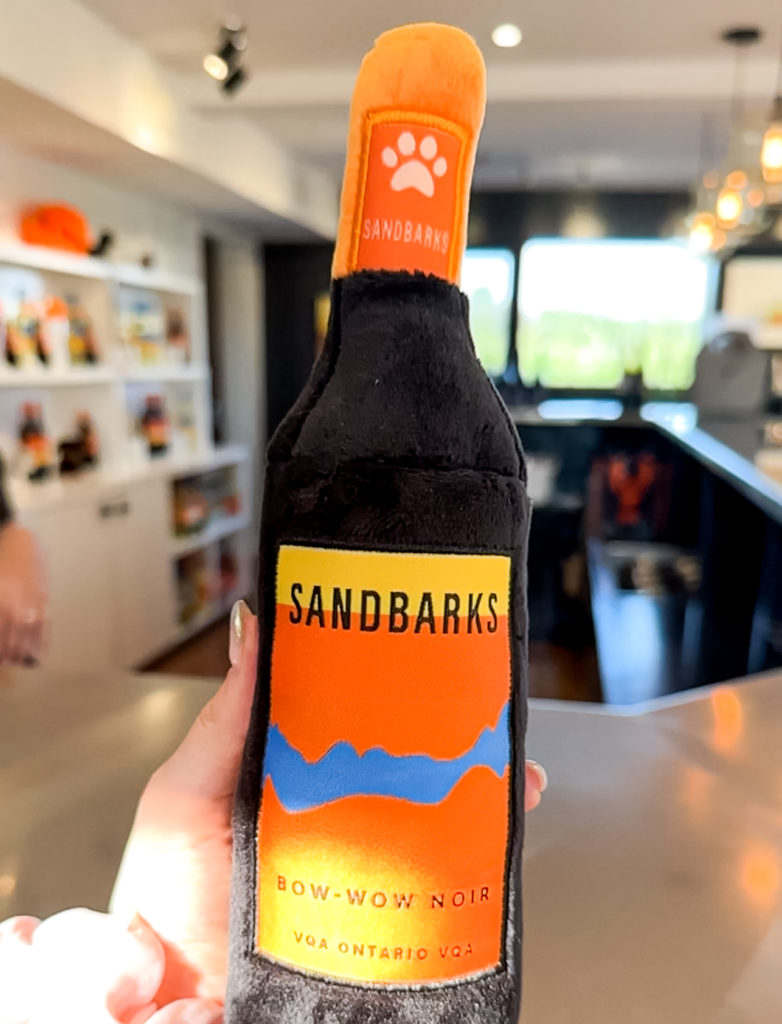 Discovering P.E.C.: It's a wine lover's paradise
The P.E.C. region is a haven for wineries, boasting exceptional flavours, picturesque landscapes and sandy dunes. You may question if you're in the Caribbean – it's that stunning. Check out the sip & sample tour curated by Sandbanks Winery below for a full literary of fun.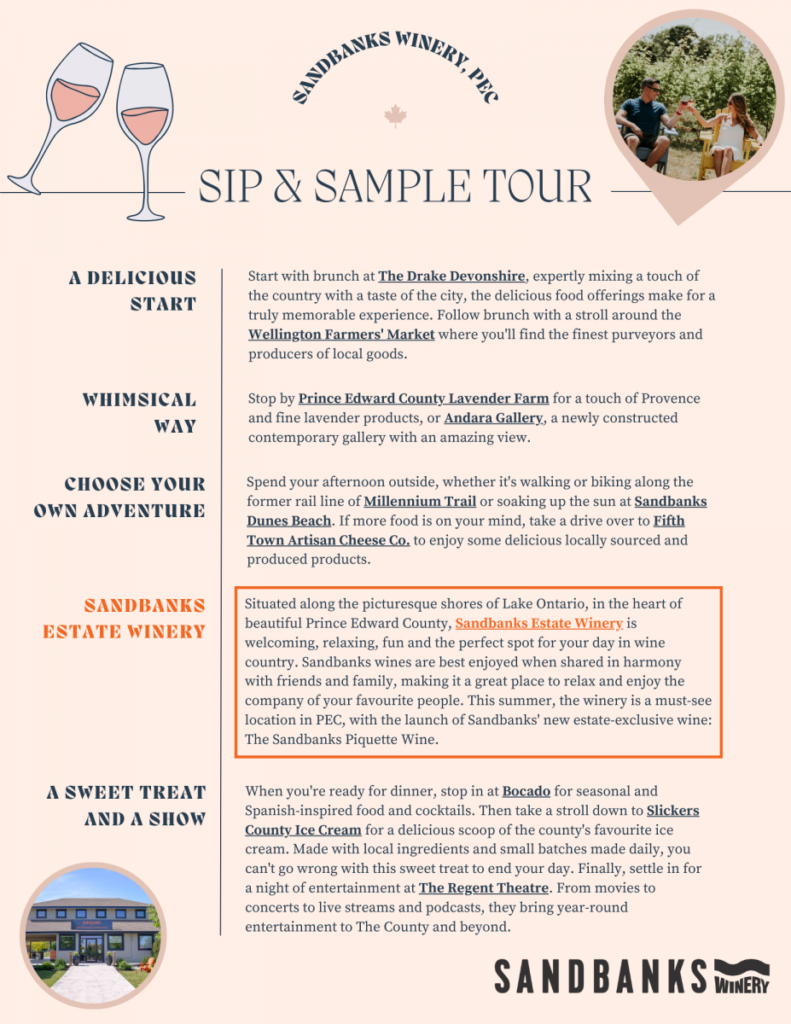 How to travel with just carry-on.
How is P.E.C. wines different from others?
"There is more minerality in the soil," says McIntyre. "It's a microclimate where we are located." She adds that the temperature is higher than other wine regions in Canada. P.E.C.'s cool climate and porous, fractured and fossil-rich limestone soil is the main difference.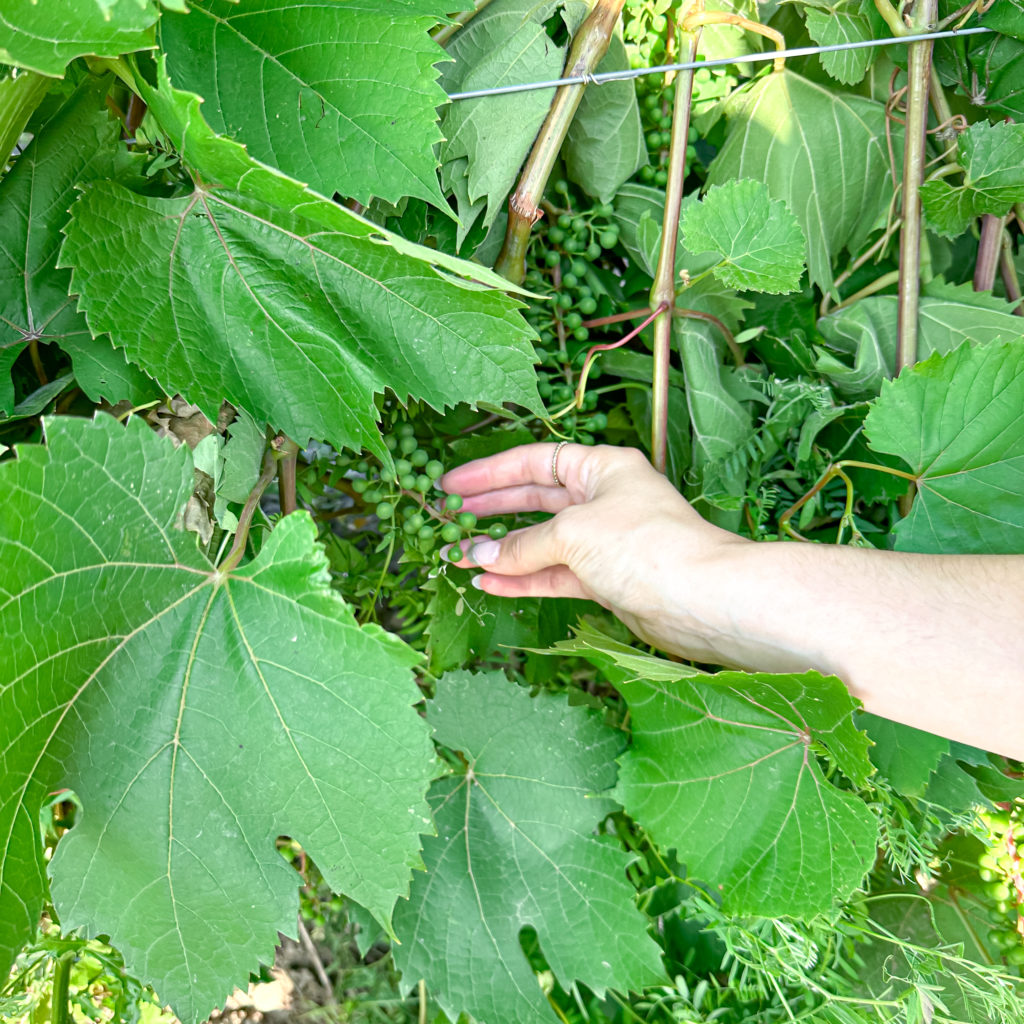 Shop: Grab some exclusive wines on-site
While you could find Sandbanks wines at your nearby liquor or wine store, there's a special treat waiting for you at its estates. There is a selection of exclusive wines only available on-site.
The highlight of the season is the newly released Sandbanks piquette wine, crafted specifically for summertime. This unique wine showcases a delicate combination of rosewater, lemon rind and white tea flavours, with a touch of refreshing spritz. Yum!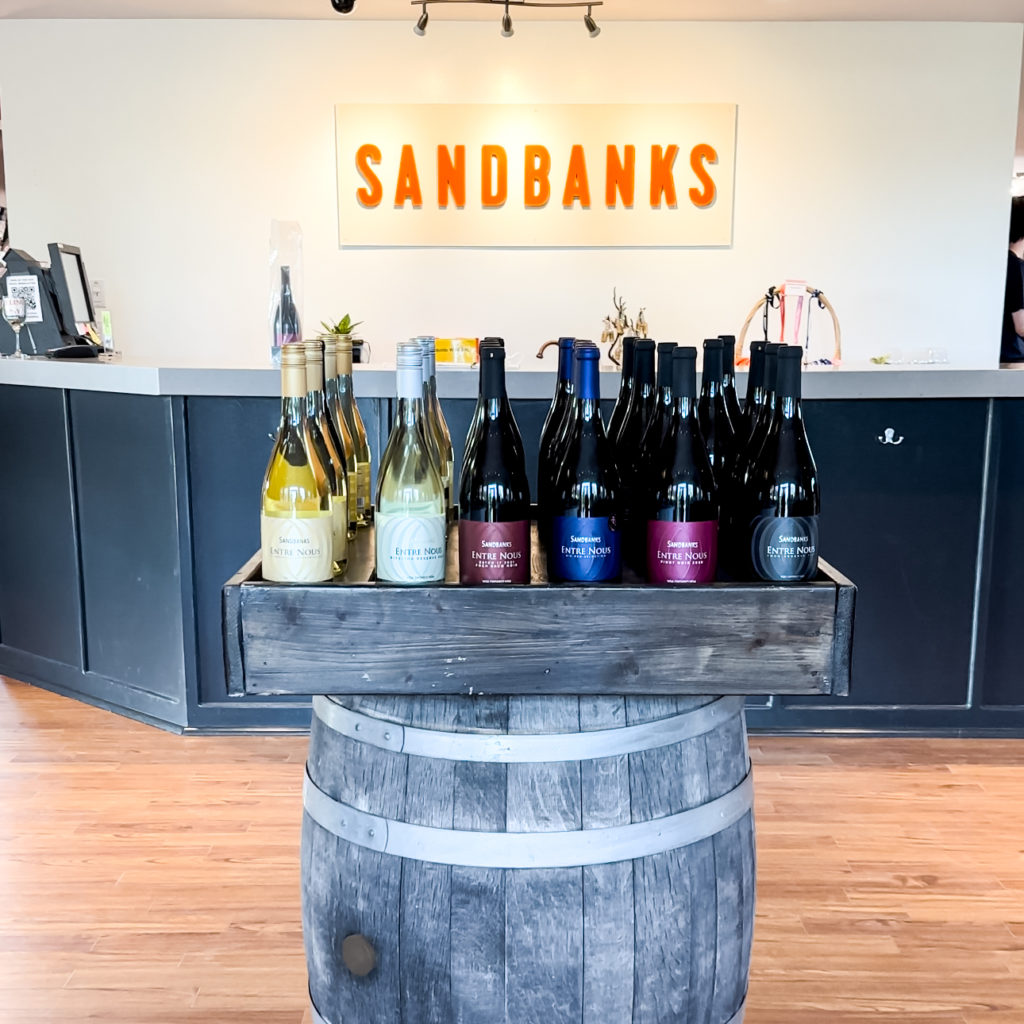 Cheers to unforgettable experiences in P.E.C.
This collaboration between Sandbanks and the Drake Devonshire Hotel reveals the beauty, flavours, and spirit of the area in the most enjoyable way possible, through taste and experiences.
I really enjoyed my time raising (a few) glasses and toasting bold flavours and the magic of its vineyards. Cheers to me discovering a perfect blend. ?✨