It's a cruel, cruel summer when you catch a cold smack dab in the middle of prime patio season. Plus, summer colds are a next level type of cold. The National Institutes of Health reports that the reason summer colds feel different from the typical winter cold is because it's caused by its own type of virus: non-polio enterovirus infection. It affects the sinuses, as you'd expect, but it can also hit the skin in bad way, from dryness to rashes. And apart from the usual gross-out symptoms of being sick, summer colds affect my already sensitive skin in the worst way, making it super dry, flaky and generally pissed off. I need reinforcements. Here's the skincare I use to feel and look human again. (To be honest, I always have many of these hydrating prodz on stand-by in the winter, too, when the furnace kicks in and the cold air is too much.)
Feel refreshed with a gentle cleanser & toner that are nice to skin
My skin type is dry and reactive even on the best days, so I'm always a bit gun-shy with cleansers. Instead of something that's aggressive and moisture-stripping, I go for with this micellar water when I'm hit with cold symptoms. Plus, you don't even need to rinse off. Then I spritz on this hydrating toner, so I'd have a base layer of moisture for my face cream (below) to it seal in.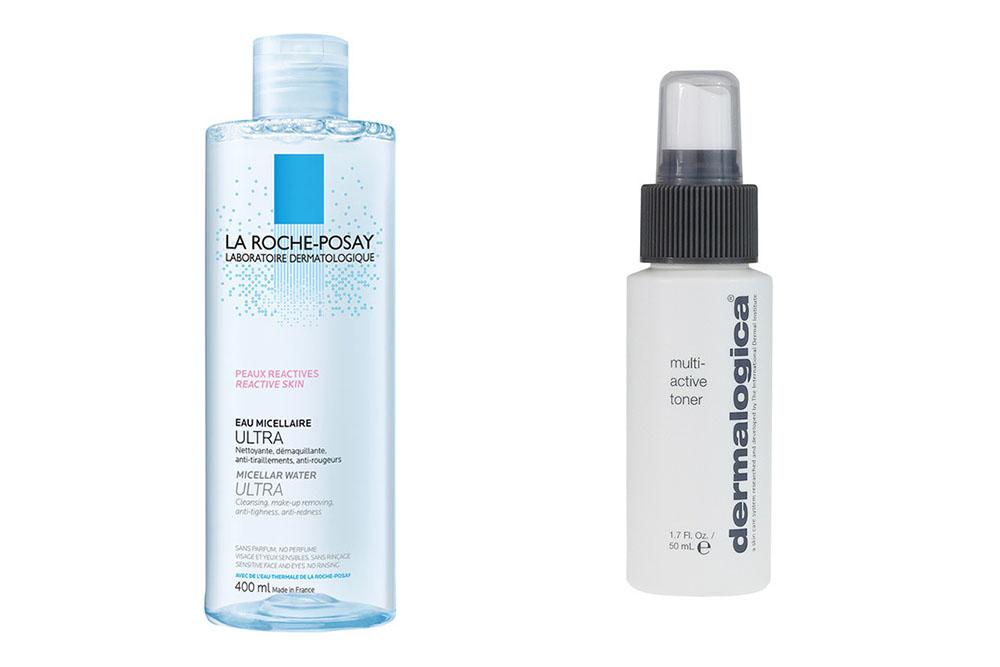 The secrets to a long life from a beauty icon. 
Summer cold symptoms include dry skin: Get a good face moisturizer STAT
My usual moisturizer doesn't cut it for a summer cold, so I look for richer products with ingredients like glycerin and ceramides ("intense hydration" on the label is also a dead giveaway). This cream is thick, and my thirsty skin drank it up. I also use this face mask every few days, and the black tea antioxidants brings my skin back to life. All I need now is someone to make me my own cup of tea.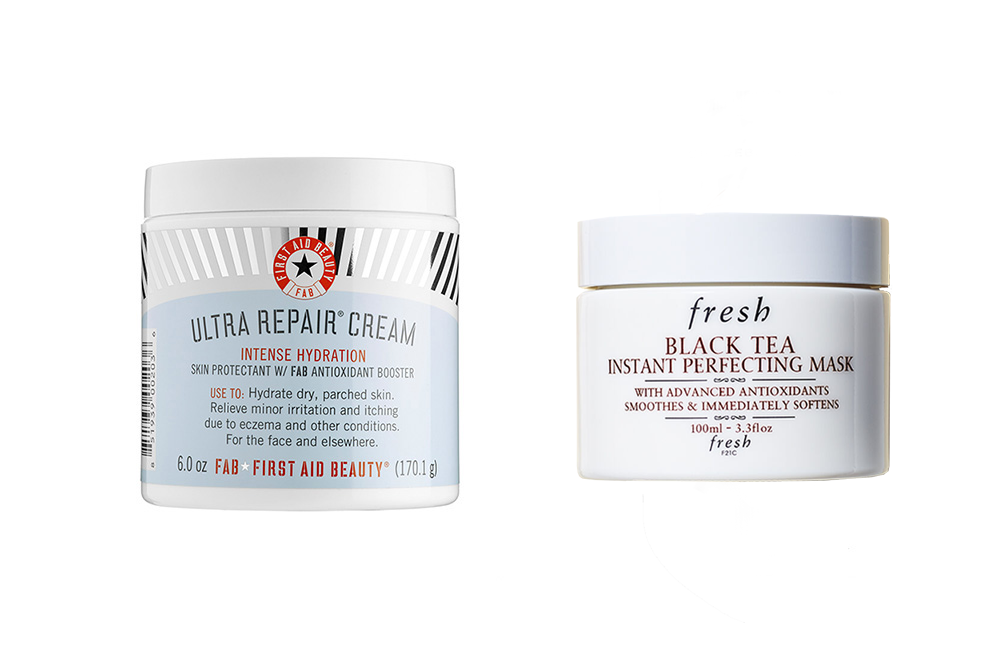 First Aid Beauty Ultra Repair Cream, $37, and Fresh Black Tea Instant Perfecting Mask, $92
Here's what you need to know about sunscreen recalls and benzene.
A thirsty, dry mouth deserves a lip treatment as self-care
OK, yes, a sheet mask for lips sounds extra, but I'm a fan. While a lip balm typically helps by creating a protective waxy layer, I feel like this seals my chapped lips and the skin around them with moisture. They feel smooth and soothed.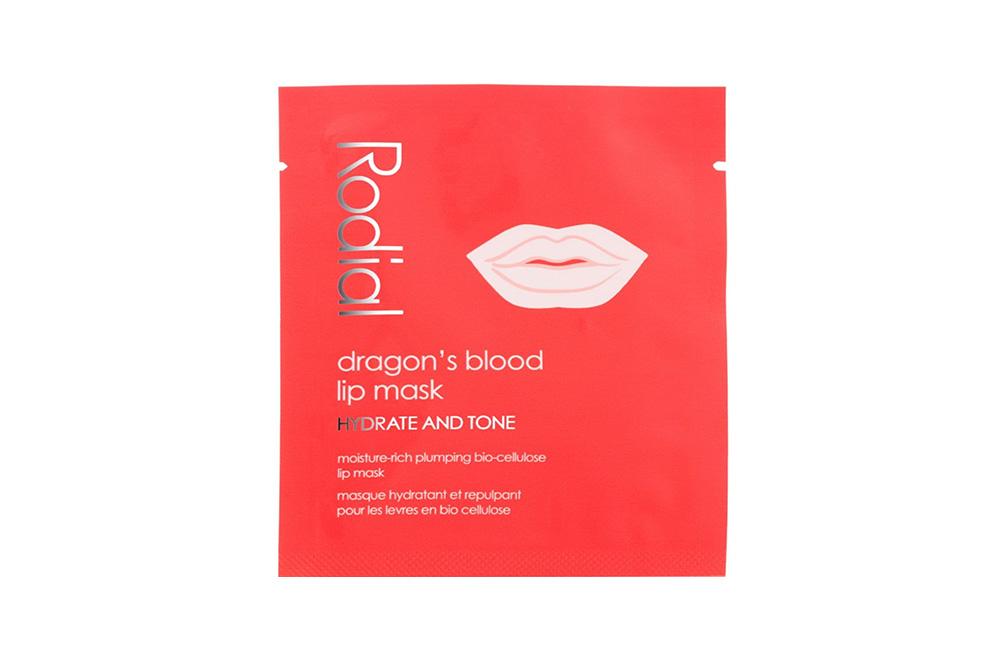 This is the off-label balm your tired eyes need

No matter how much rest I try get when I'm sick in the summer heat, my eyes look like I'd pulled an all-nighter. And the dehydration leads to a few extra wrinkles that are too extra for my liking. So I call in the big guns—a solid balm. This one's actually made for lips, but can be used under the eyes and around the orbital bone. If you try a different balm, check the label to see if it's eye-safe, too. This one has coconut oil, shea butter and a bunch of other moisturizing ingredients.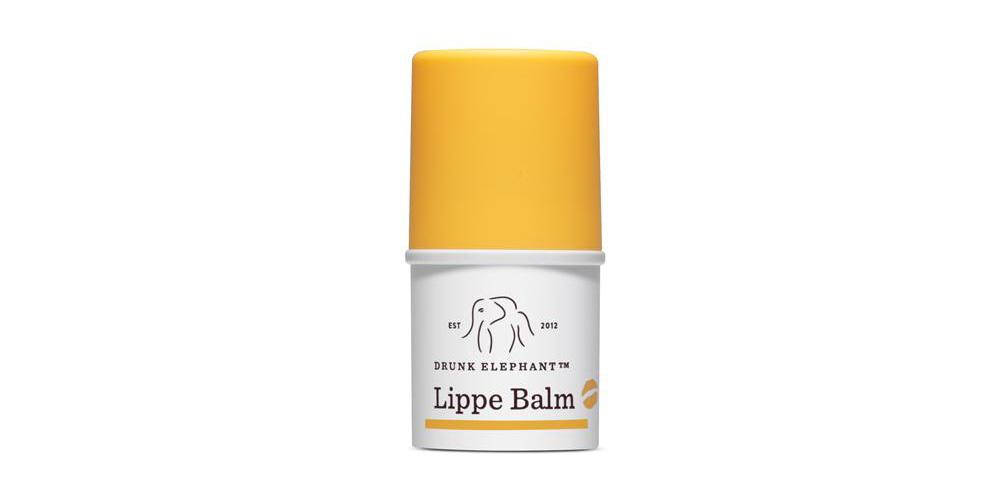 Psst! This dermatologist wants you to know about common sunscreen myths.
Peeling skin around the nose and mouth be gone
Just when I start recovering from a summer cold, the skin around my nose begins flaking. I have a two-pronged plan of attack: One to slough off that dead skin (a scrubby mask), and another to smooth it out (a plant-based glycolic treatment).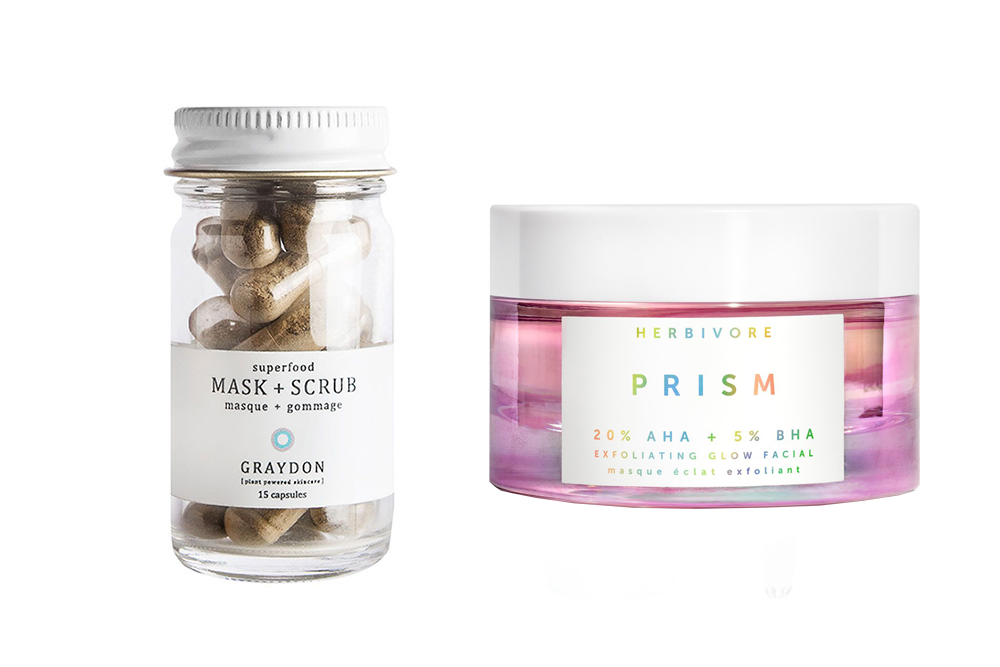 Graydon Superfood Mask + Scrub, $39, and Herbivore Prism Botanical AHA + BHA Exfoliating Glow Facial, $42
So, there you have it. Sure, nothing will make a summer cold go away faster. It has to just run its course. But whether your remedy is soup or skincare – or both! – you can at least feel a bit better. And maybe even look better too. 
---
Welcome to Pretty Healthy, FLEETSTREET's in-depth series. Beauty starts with healthy skin and hair, and this column delivers the goods on making that a reality.