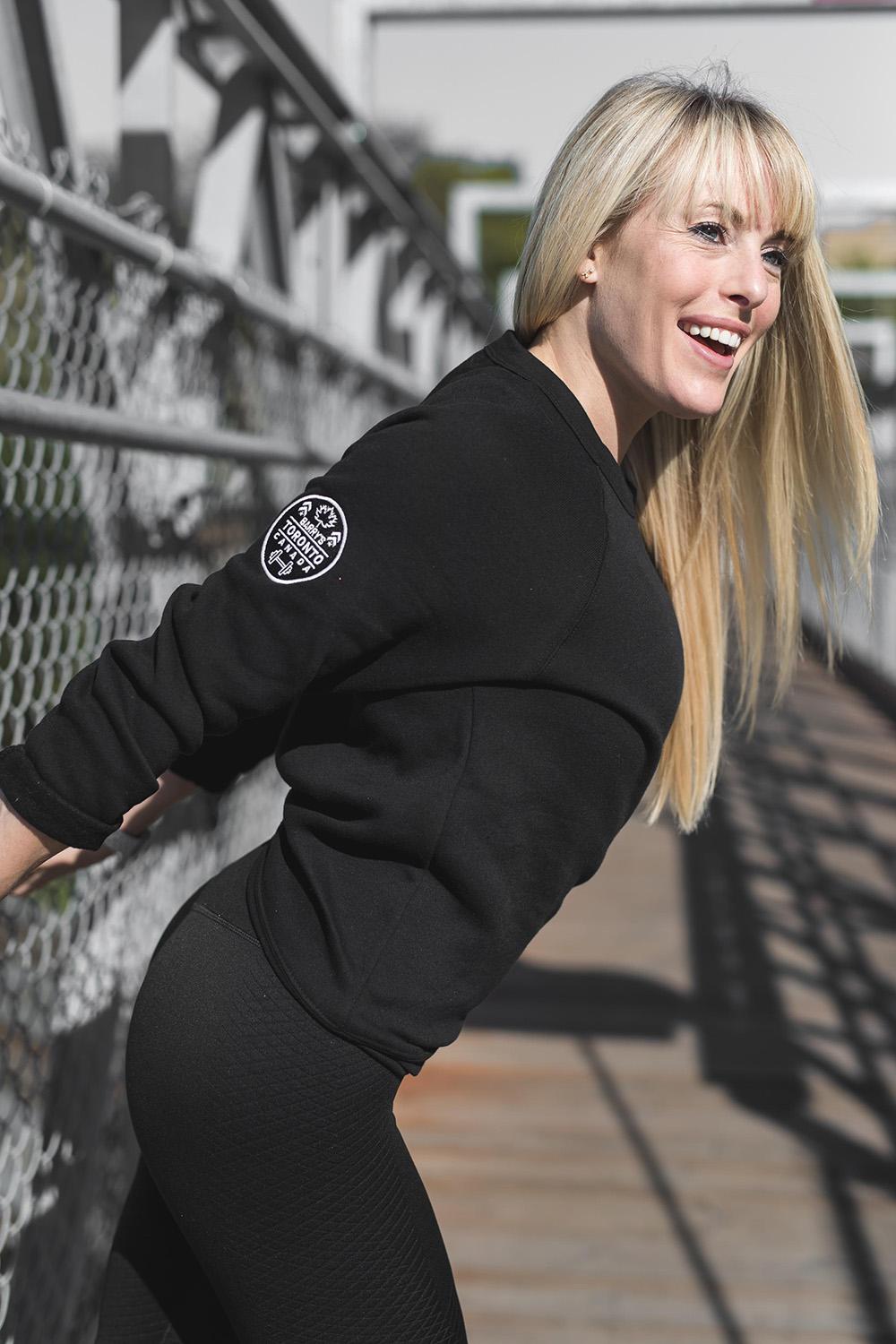 Those who've made a career out of fitness tend to have a lot of energy, but no one comes close to Eva Redpath's level of high-octane charisma. Bubbly and fun, serious yet never intimidating, Redpath has the unique ability to motivate her students, whether she's got them doing burpees before sunrise or after dark. "I'm inspired by my clients, the community, and those who every day are reaching for big goals and stepping outside their comfort zones," she says.
Redpath began her fitness career with her own signature workout series, Body Conditioning by Dancers, and became somewhat of a Toronto fitness legend in 2013 when she was named Canada's first Nike Master Trainer. Leading the female-focused, high-intensity Nike+ Training Club (NTC) classes, Eva brought her personal touch, including her highly motivating playlists.
Today, Redpath runs one-on-one sessions, group workouts and retreats. You can also drop into her strength and cardio interval classes at Barry's Bootcamp Toronto; she's a founding trainer at the U.S.-based chain's first Canadian studio.
We asked Redpath for her favourite spots in Toronto, including where she goes to chill out, refuel and keep those bangs razor-sharp.
Nutbar Superfood Snack Cafe
1240 Yonge Street, Toronto, 416.519.2700, nutbar.co
"Their Sweet Toast is something special, and when paired with a cortado with Nutbar nut milk, it makes for a delicious snack. Special shout-out to their cookie-dough balls."
Terroni Yonge at Price
1095 Yonge Street, Toronto, 416.925.4020, terroni.com
"I live by the 80/20 rule, so when I do indulge, I love treating myself to the Torta Calda al Cioccolato [flourless dark chocolate cake] at Terroni. They don't serve a bad drink either!"
Greenhouse Juice Co.'s Superfood Smoothie Bar
5 Macpherson Avenue, Toronto, 416.546.1719, greenhousejuice.com
"I love their little white house, and the flagship store on Macpherson Avenue is my favourite. Their hydrators, boosters and bites are my go-to energy hacks."
Moksha Yoga Uptown
1498 Yonge Street, Toronto, 416.868.9642, uptown.mokshayoga.ca
"When it's time to wind down, I visit Moksha Yoga to get grounded with Pilates and yoga. I love that they've got something for every mood, like Jock Yoga on days I want a challenge, or Thai massage when I need to recharge."
Tara Rivas
tararivas.com
"Her designs exude maximum style with minimal effort, which is key for an entrepreneur always on the move! She's got unique pieces I love."
Rob + Jan at Hair Artisans
76 St. Clair Avenue West, Toronto, 416.792.8223, hairartisans.ca
"The dream team—which I get asked about almost daily—is Rob + Jan at Hair Artisans. We've had a long-term and loyal salon relationship…ladies, you know what I mean!"
David A. Balfour Park
75 Rosehill Avenue, Toronto, toronto.ca
"It connects to the Beltline Trail for a beautiful walk through nature and ends at Evergreen Brick Works, whose Farmers Market makes for the perfect destination."
Boxcar Social Summerhill
1208 Yonge Street, Toronto, 647.349.1210, boxcarsocial.ca
"It has the best backyard workspace and late-night hours. They know their wines just as well as they know their coffee."
[Newsletter] [google_maps id="1818″]