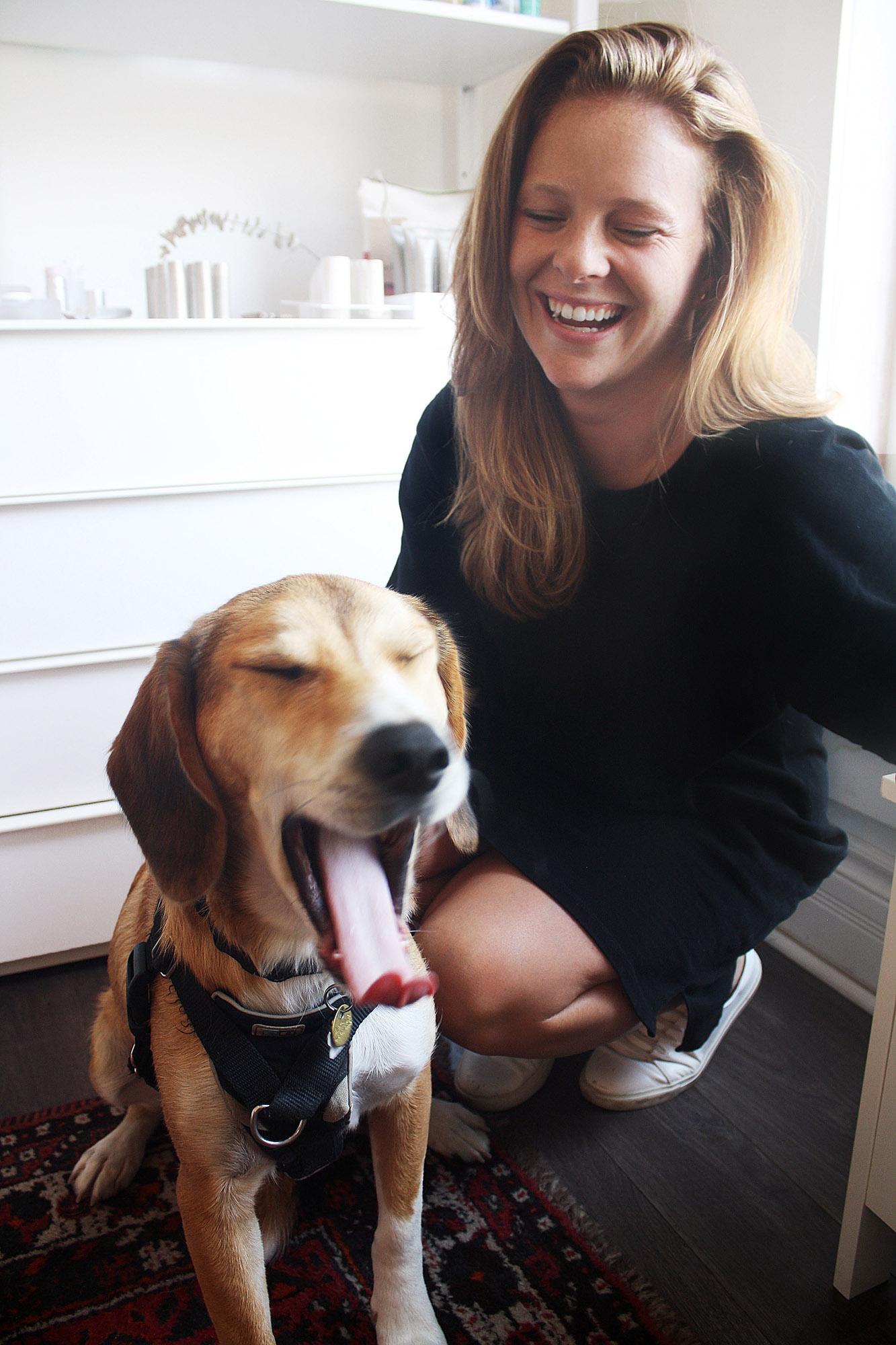 When not imparting wisdom on eating well to her clients, holistic nutritionist Tara Miller is running the show at Health Hut, her natural-focused beauty/lifestyle shop. Last month, she said goodbye to her cozy, 100-square-foot store on Harbord Street, and this September, she'll open a location 10 times that size in Little Italy (786 College Street, Toronto).
Her new Health Hut space will still feature plenty of beauty wares, including accessible Canadian labels like Woodlot, Lovefresh and Wildcraft, editor-adored makeup from Ilia and RMS Beauty, and skincare splurges like Vintner's Daughter Active Botanical Serum (at $240, Miller calls it "very expensive heaven"). She'll also keep stocking products for your trendy pantry, including Sun Potion's adaptogenic powders.
What's not for sale? "You won't see weight loss or detox stuff or cleanses," says Miller, who is anti-diet culture and pro intuitive eating. The latter "helps you tune into your body. It sounds basic, but it's quite difficult: you eat when you're hungry; stop when you're full. It helps prevent eating for emotional reasons." Her goal is to help people feel their best, without the guilt (so no rigid rules about "bad" foods). In Health Hut's new home, she aims to grow her nutrition practice and foster body positivity. "My goal is to create a place about wellness that's inclusive."
We asked Miller for her own favourite health spots in Toronto, including where to work out, tend to her skin and find the most satisfying carbs.
Ultimate Athletics
1216 Yonge Street, Toronto, 416.922.8181, ultimateathletics.com
"It's small and boutique, but not a snobby gym place. It has amazingly hard classes—they'll get you really pumped. I love their Ultimate Conditioning."
Misfit Studio
761 Queen Street West, 3rd Floor, 647.271.9037, misfitstudio.com
"Everyone's very diverse and non-judgmental. There are no mirrors. For any clients I have who would be triggered by a big gym situation, I would send there."
Ride Cycle Club
98 Ossington Avenue, Toronto, 416.531.3100, ridecycleclub.com
"So intense, but I love the music. Excellent workout. It feels like you've taken a shower, you're sweating so much by the end."
Province Apothecary
1554 Dundas Street West, Toronto, 647.479.5525, provinceapothecary.ca
"[The founder] Julie is amazing and really nice. She does treatments and custom serums. Anytime my clients are having skin issues, I send them over there."
Bolt Fresh Bar
1170 Queen Street West, Toronto, 416.588.8103, boltfreshbar.com
"My favourite smoothie is from there: Chocolate Thunder. I try to recreate it all the time. It has ChocoSol chocolate, banana, chia. It's like a chocolate milkshake with a bunch of good stuff. I've been known to spend, like, $15 to have it delivered by UberEats."
The Goods
1255 Dundas Street West, Toronto, 647.340.GOOD, thegoodsisgood.ca
"It's vegan, and I like it because most things are nut-free and I can't eat almonds. They have really good smoothies, juices and grain bowls."
Village Juicery
540 College Street, Toronto, 647.344.0540, villagejuicery.com
"It has my favourite kombucha. They use the Witches Brew, from Kensington. I like that it's local and doesn't taste very sweet; it has an earthy flavour—not for the faint of heart."
Campagnolo
832 Dundas Street West, Toronto, 416.364.4785, campagnolotoronto.com
"Their spaghetti all'amatriciana is one of my favourite dishes in the city. It's so satisfying."
Bar Isabel
797 College Street, Toronto, 416.532.2222, barisabel.com
"If I really feel like treating myself, I love Bar Isabel. The meats, the cheeses. Great wine, cocktails. You can still get pretty healthy food, but I mean, I don't really consider that while I'm there."
[google_maps id="961″]