Sweats make me smile. Jeans make me low-key angry. But cute, elevated sweatshirts, sweatpants and hoodies make me feel like I've finally shown up in my work-from-home day. I could blame the COVID-5, but I prefer to have a positive outlook and say that ribbed waistbands are good for my ego – and for my mobility, frankly. Here are the fashionable sweats looks I'm pinning and adding to cart.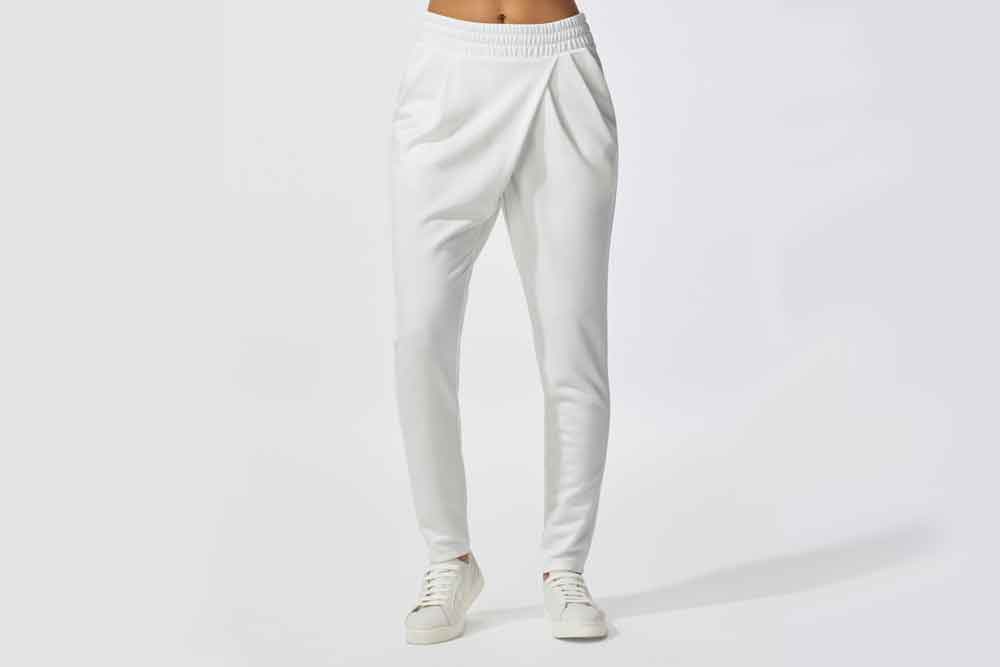 I love, love the '80s-harem-influenced style of these not-so-typical joggers. And, the woman in me who is walking less on her WFH days is very appreciative of the front pleats, three-inch waistband and relaxed fit. These are made in Canada out of cotton, Tencel and polyester, so you know that drape hangs beautifully. (Can't wait to get mine in the mail!) For a slimmer waistband, consider the Era pant.
Money-in-your-pocket tip: Sign up for emails and get 15% off. Also free shipping on orders that are $200 or more.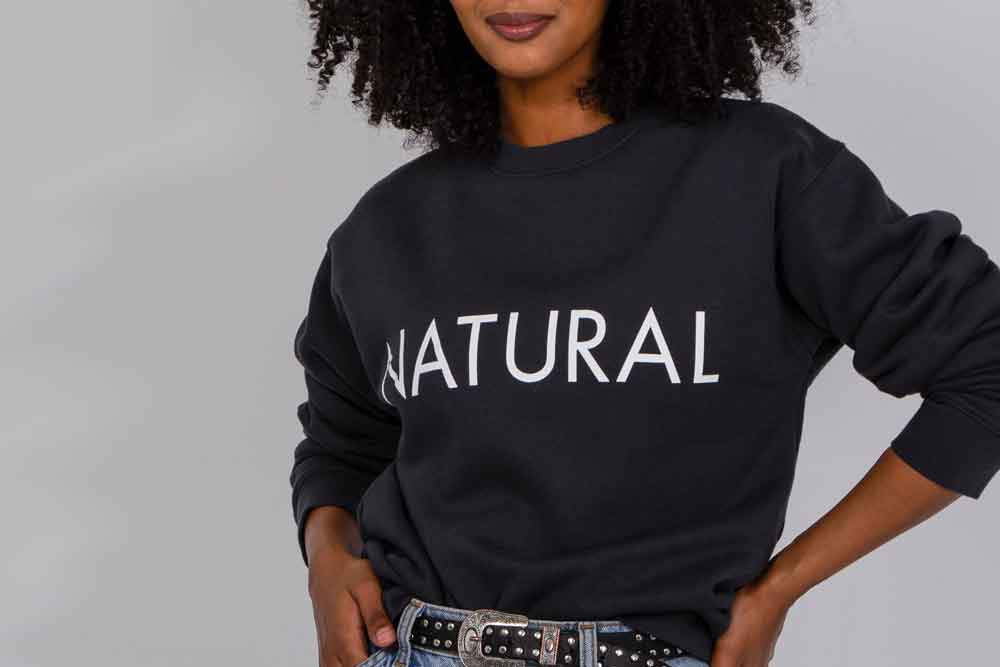 This Canadian and cute sweats line is so comfy that I may have gone to bed wearing the very same sweatshirt and sweatpants that I've worn during the day. I have the "Brunette" sweatshirt, which is my natural hair colour, but I love this new graphic: Natural. It has a boyfriend cut, so size down if you want a slimmer fit. It's made of cotton and polyester fleece, which washes well and still maintains its cozy feel. It's luxe sweats.
Money-in-your-pocket tip: Shop with a friend and you both can get 15% off your orders, plus free shipping on orders over $150.
Did you order a pandemic Peloton? Check out our review of the barre classes.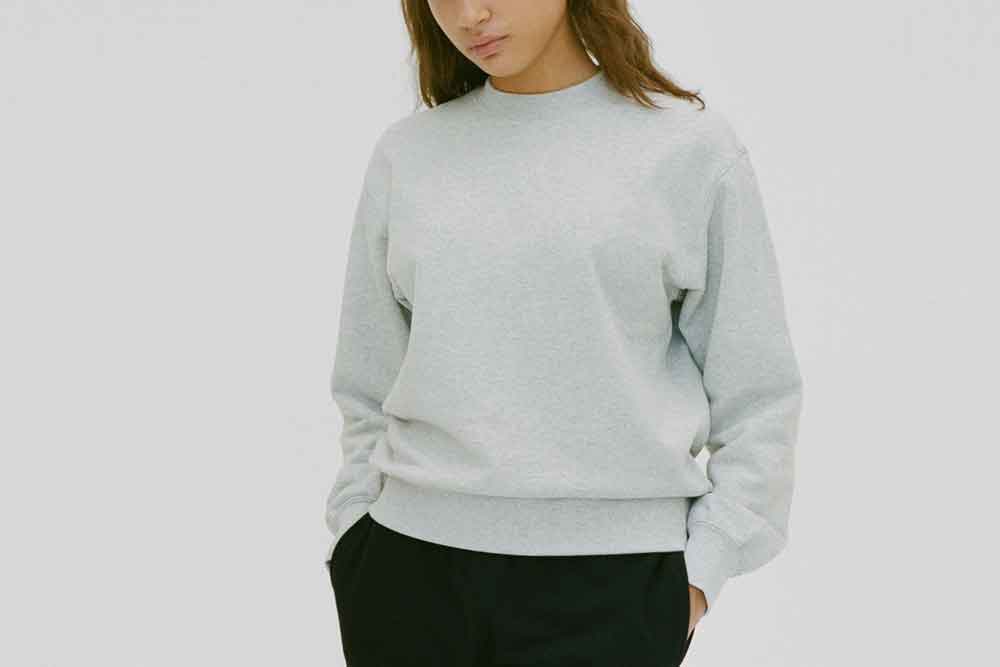 You had me at French… terry. This super soft sweatshirt is not only designed in Toronto, but it's completely made in Canada, too. The old-school sportswear design showcases the classic drop shoulder and wide ribbed collar, and it is made modern with tone-on-tone stitching and a plush three-end French terry cotton.
Money-in-your-pocket tip: All orders have free shipping – no minimum spend!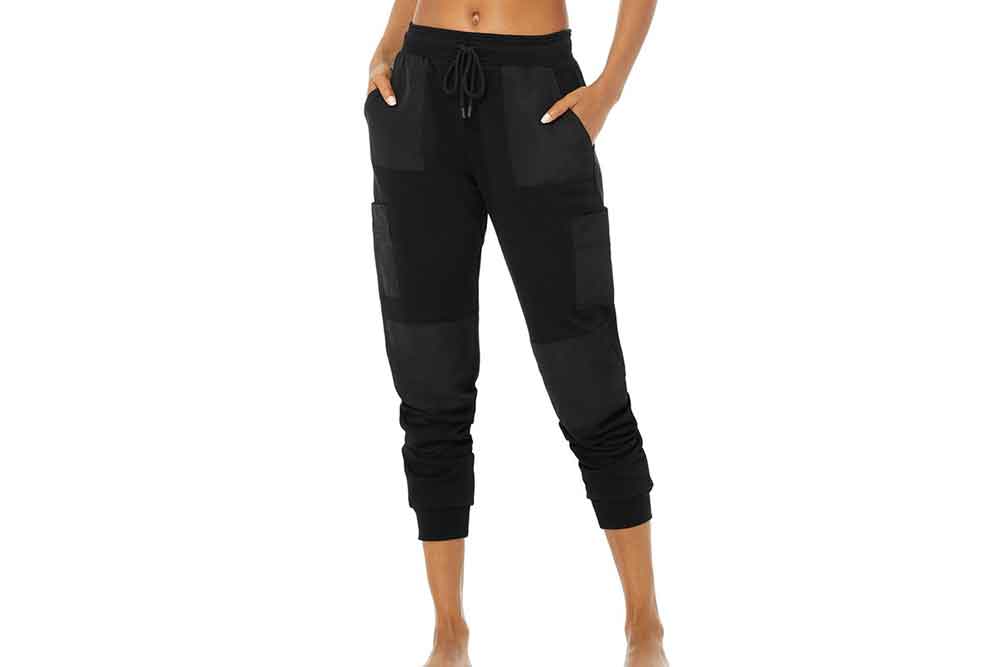 Ribbed ankles, elastic waist: Sign me up! Add on the patched pockets and knees and these joggers are fashion-forward. Obviously these are made with mixed fabrics and tri-blend fleece and woven details.
Money-in-your-pocket tip: Free shipping and free tote for orders over $250.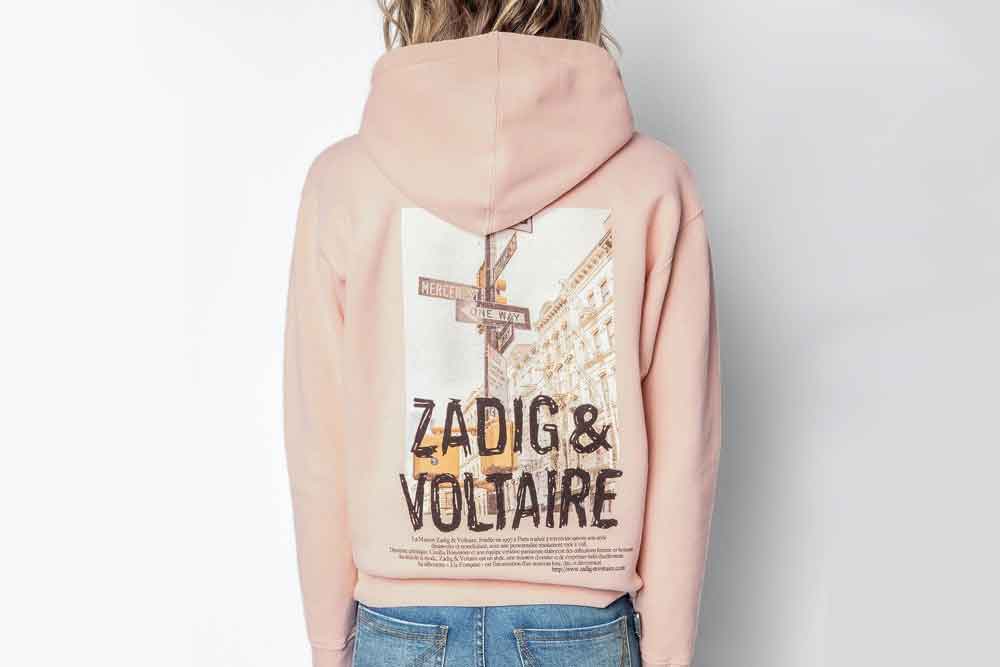 This fashion hoodie is business in the front and graphic in the back, so your Zoom colleagues won't be any wiser about this hoodie or what's inside your coffee tumbler. This pale peach-pink cotton sweatshirt with a drawstring hood and a kangaroo pouch pocket is perfect with jeans (if you dare!), shorts or leggings, thanks to its long-body fit. It's made in Portugal.
Money-in-your-pocket tip: Free shipping on orders over $200.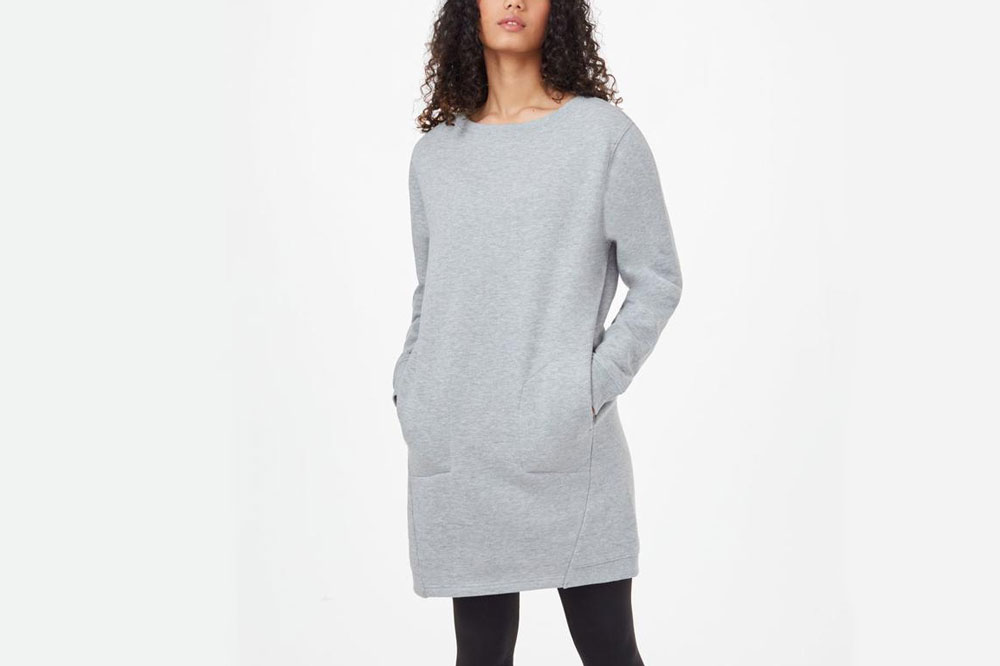 I'm not a dress girl, even in non-pandemic life. But I love the tailoring, and it's got pockets! This brand is based in Saskatchewan and it plants a tree for every sale. This crewneck fleece dress is made of a cotton blend with recycled polyester.
Money-in-your-pocket tip: Sign up for emails/text and get 10% off, plus free shipping and a mystery gift on orders over $55.
Feeling overwhelmed by your shoes? Get organized with this sneaker collector's hacks.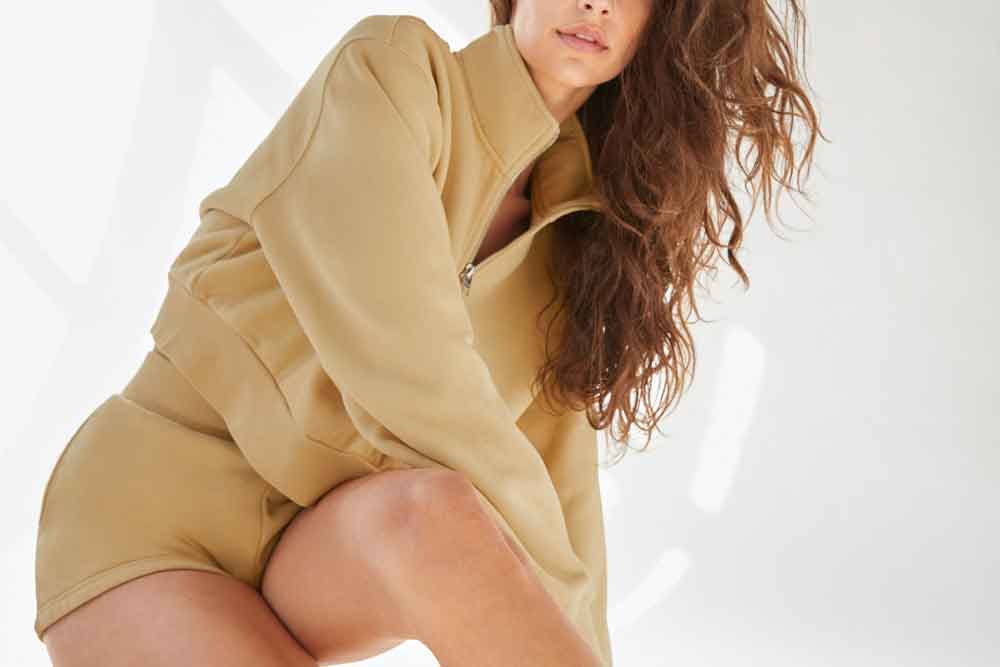 If you're looking for sweats with a different silhouette, this cropped, quarter-zip, mock-neck is the one. The mid-weight fleece (cotton/polyester) means this is cozy but not heavy – just right for spring. The washed-in look comes from dying the fabric after the garment is made to achieve this warm sand colour.
Money-in-your-pocket tip: Free shipping for orders over $50 when you create an account.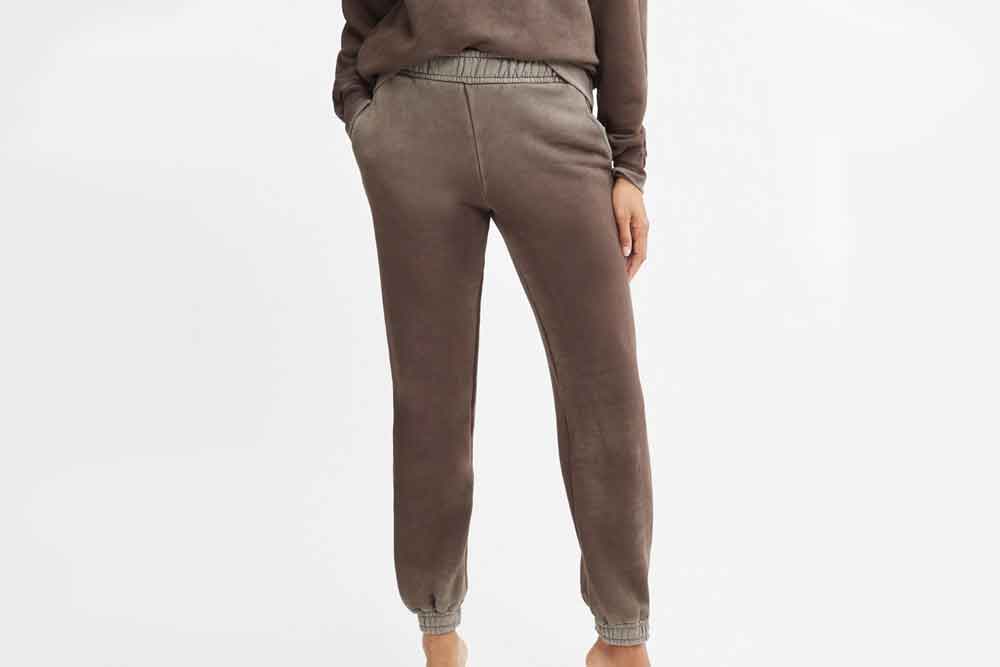 While I do miss wearing comfortable washed-in jeans (maybe they were never comfy and I just slotted in denim with all perfect things pre-COVID), these L.A.-made vintage wash sweatpants are my new loves. I can even imagine wearing these three-end terry cotton joggers with black leather slides and a black flowy top. But it's the washed details around ribbed cuffs and waistband that I'm most excited about.
Money-in-your-pocket tip: Free shipping.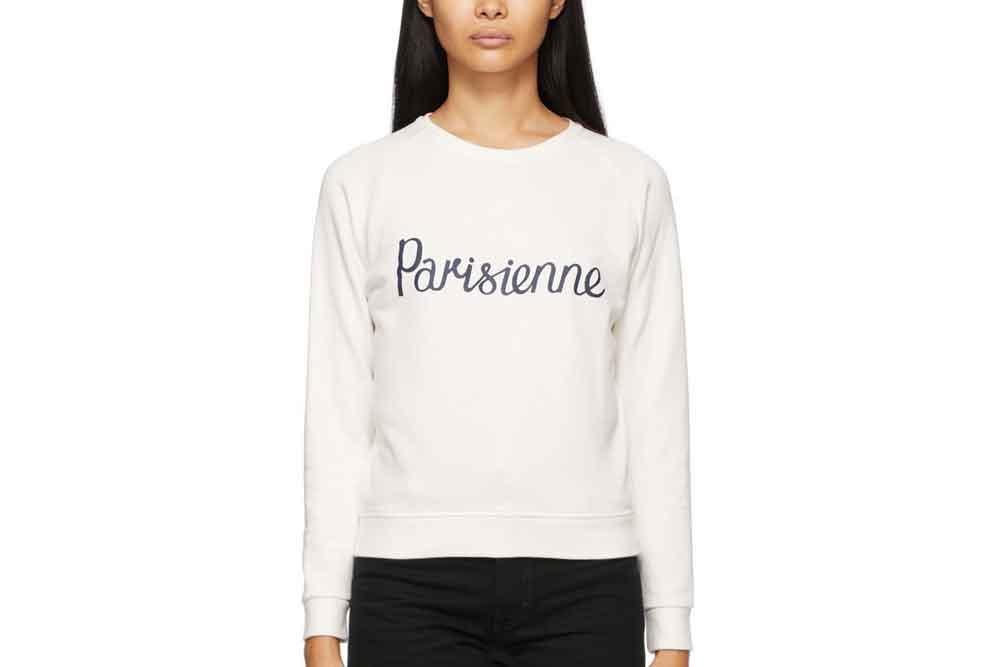 My favourite vacation spot is France (anyone who knows me or follows me on Instagram is aware of this). While episodes of Emily in Paris and Alice in Paris (the second is the better of the two IMHO) are satisfying my travel bug, this cute sweatshirt has me saying ouais. J'adore the flocked velvet script on the latte-coloured French terry cotton.
Money-in-your-pocket tip: Free shipping.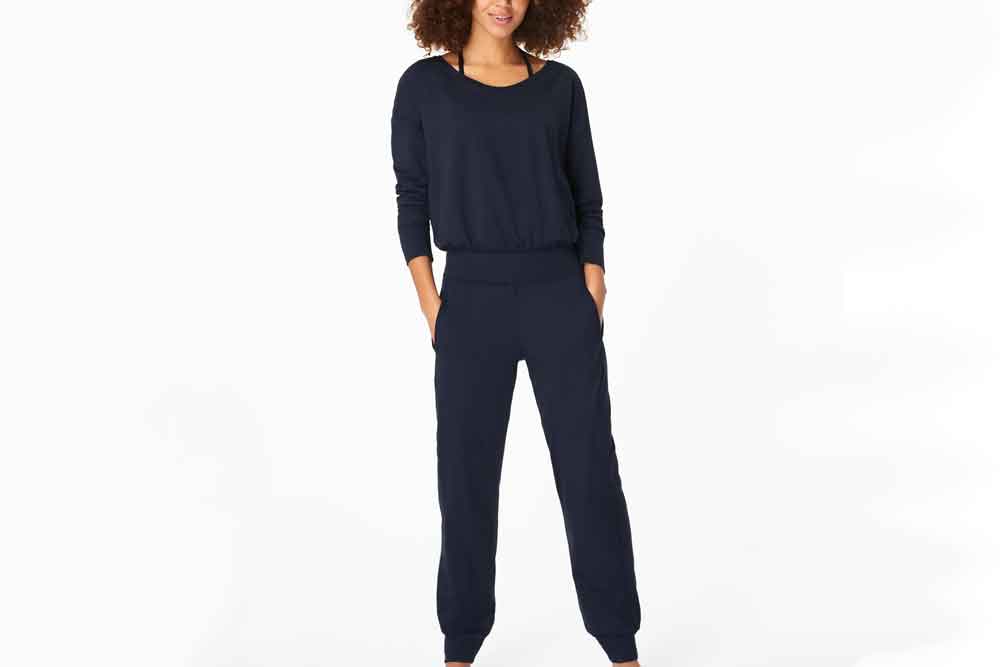 A good friend of mine once stood against my no-dress rule with the arugment that dresses are easy: Only one decision for what to wear. My answer to that: A jumpsuit. This soft yoga jumpsuit is made with performance fabric, so it's breathable and sweat-wicking. I love the flattering waistline and two side pockets. Shown in navy blue, but also comes in black or olive.
Money-in-your-pocket tip: Free shipping on all orders.
Looking for some workout motivation while you WFH? Master trainer and life coach Eva Redpath has the trick.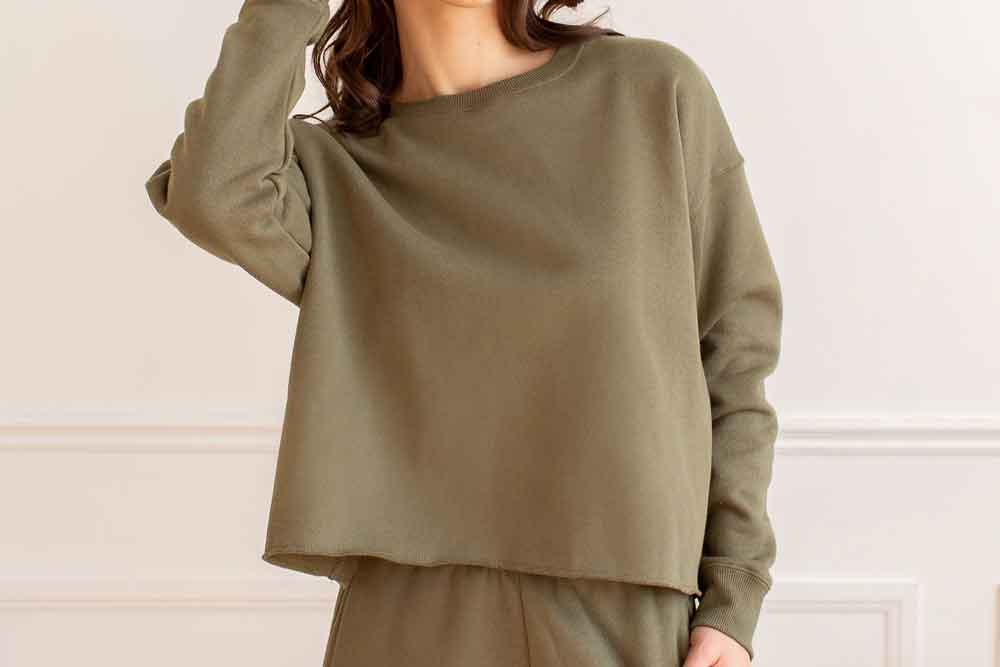 And then if you want the opposite look of the previous sweatshirt, this comfy af crewneck features a raw hemmed edge. It's the comfort food of sweats. But the rich green tone makes it fashionable. While you might feel like you're wearing your jammies, you certainly don't look like you are. Soft and made of a cotton and polyester blend, this top is from the people who make Yoga Jeans, so you know it's going to feel good and relaxed.
Money-in-your-pocket tip: Free shipping on all orders.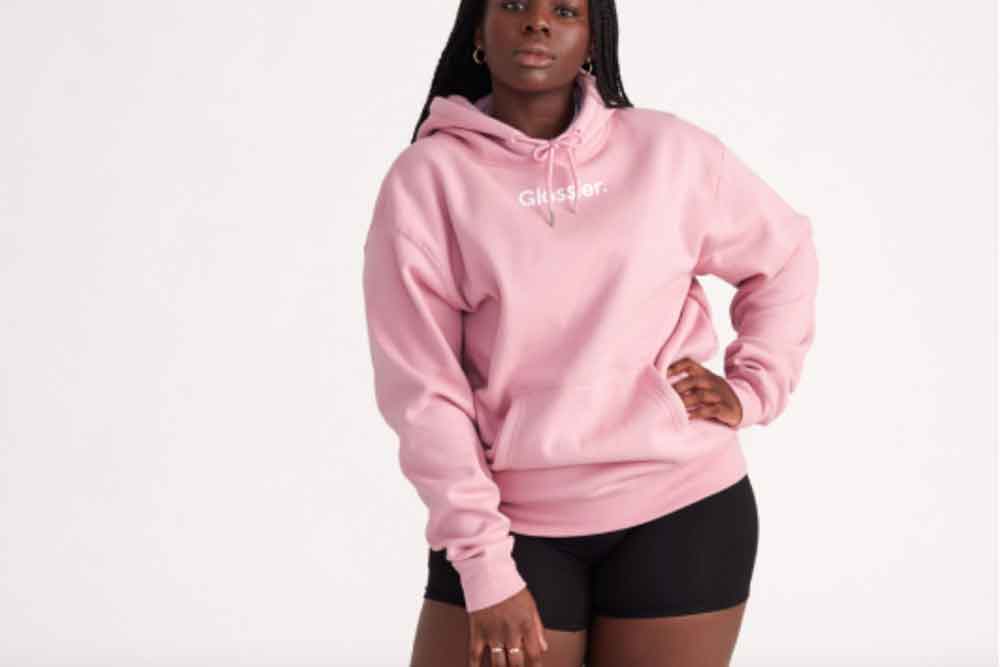 Is there anything more indulgent than sweats? Yes, and it is the pink signature Glossier hoodie. While the make up line may be minimalist, the hoodie is all extra, with the bubble gum hue, thick cotton and polyester fleece and cute wave graphic on the back. Fit is boyfriend style.
Money-in-your-pocket tip: Free shipping for orders over $40.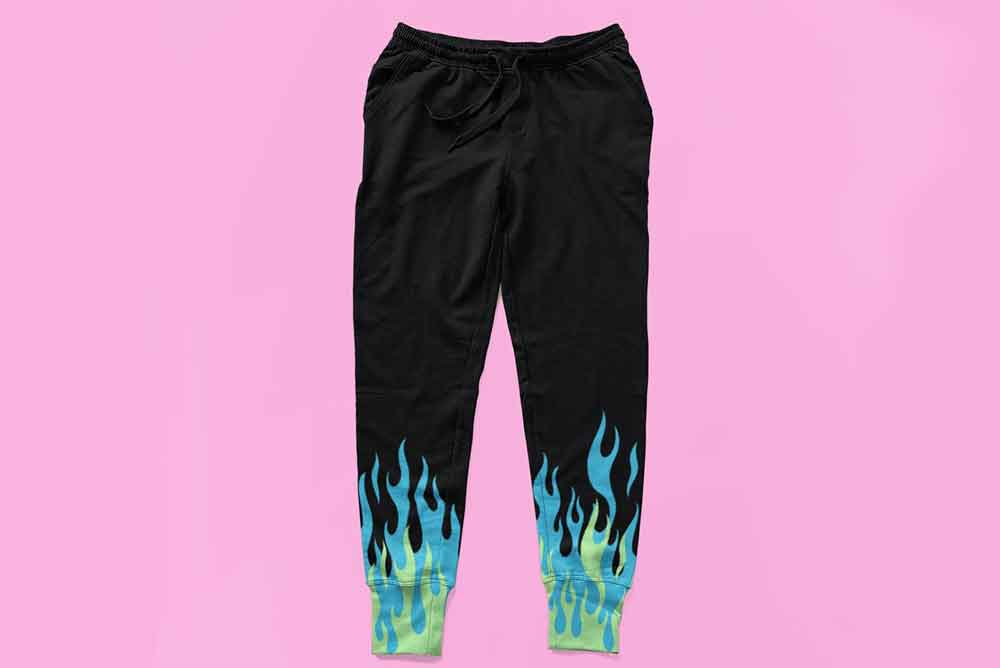 My favourite fashion details are when something looks classic but then has a bit of something-something. Like these classic black sweatpants with flame-dipped legs, made of polyester, cotton and elastane. They are true-to-fit, so go up a size if you want something more generous. The drawstring waist makes them forgiving and comfortable at the same time.
Money-in-your-pocket tip: Check for sales. At time of writing this, there was a 20% off sale.