Who hasn't craved bolder lashes while wearing a face mask? While falsies and eyelash extensions continue to be a hot trend, I'm curious about an eyelash style that fans of both overstated and understated lashes could get behind: The wet look. What's it like? Think about how your lashes look when you just get out of the pool – long, slick and slightly clumped together.
What's really causing your maskne?
This wet look eyelash trend, is it new?
Short answer: Kind of. At a recent press event, Raquel DaSilva, expert lash artist, educator and CEO of LashGod Inc. shared the top trends for 2021, from ombre lashes to embellishments. But the prettiest lashes had to be the wet eyelash look. "The 'wet' lash look is one of my favourite trends right now," DaSilva tells me later. "It offers a full and textured lash effect with a dramatic spiked-like appearance. This trend creates an open-eye, doll look with lash extensions," she says adding "It gives individuals a fresh out of the pool, summer look." It's a modern, hydrated take on exaggerated '60s lashes.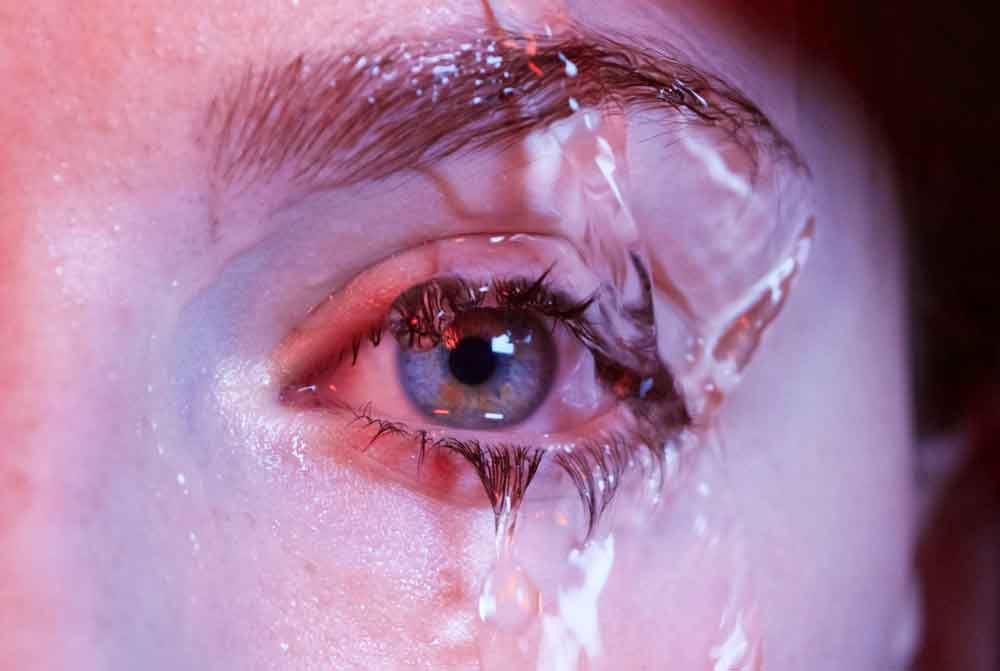 Essentially, the technique involves bunching eyelashes instead of combing each lash individually. While the mot à la mode is "wet look," I dare to compare the style as retro eyelashes or doll lashes. DaSilva agrees and describes it as "a modern version of Twiggy's lashes." Which I love, love, love. The upgrade, however, is all in the shine!
How to do wet-look lashes yourself
First, pick your eyelash poison. Do you want to use tried-and-true mascara, eyelash strips or lash extensions? Each variation will give you a slightly different effect. DaSilva gives us her tips for each method.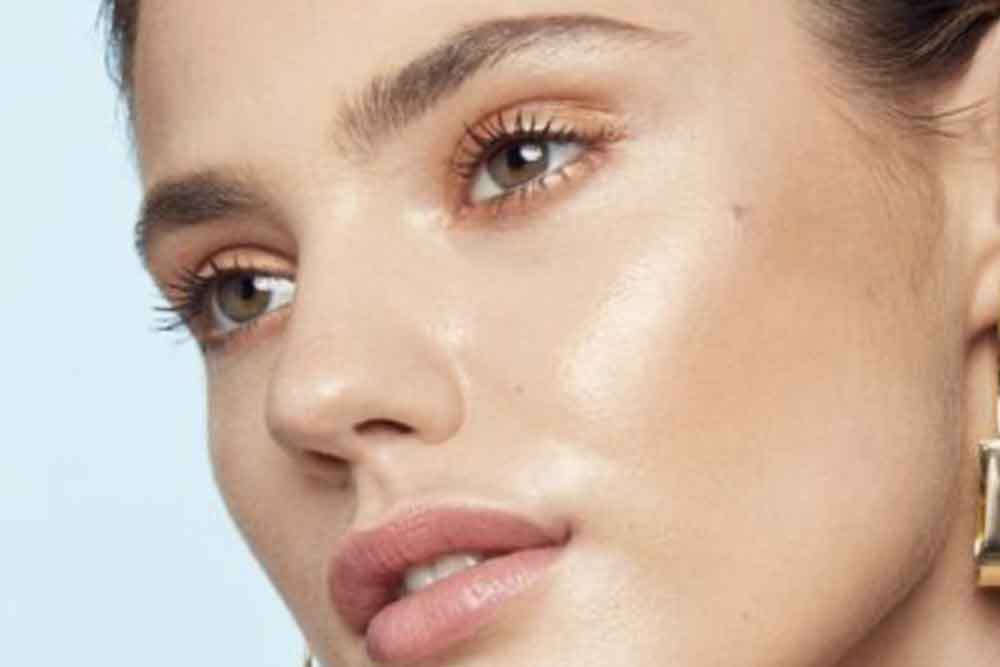 The Wet Look: Mascara Edition
"The wet lash look is a bold fashion statement perfect to show your personality even with a mask on," says DaSilva.
What you need: An eyelash curler, waterproof mascara with a thin applicator, eye-safe gel like Vaseline, two cotton-tip applicators/swab and a pair of tweezers.
Use an eyelash curler to dramatically curl the lashes. Repeat squeezing the tool, until the natural lashes are pointing upward. 
Apply one coat of mascara, combing the lashes in one sweep from the base to the tip. Wait 30 seconds for the coat to dry. Repeat for 3 to 6 coats of mascara for both eyes.
Gently dip a cotton swab into the gel. Placing it onto the lashes in upward strokes, giving the lashes a wet sheen.
Carefully use the tweezers to group a set of lashes together near the tips (about 2 to 3 mm from the tops of the lashes), and gently squeeze the tweezers once or twice to form a point. Move inward, repeating this step for the full eye. And do the same on the other eye.
Give yourself a wink and head off to share your lashes with the world.
Need a new mascara? Here are FLEETSTREET's ride-or-die picks.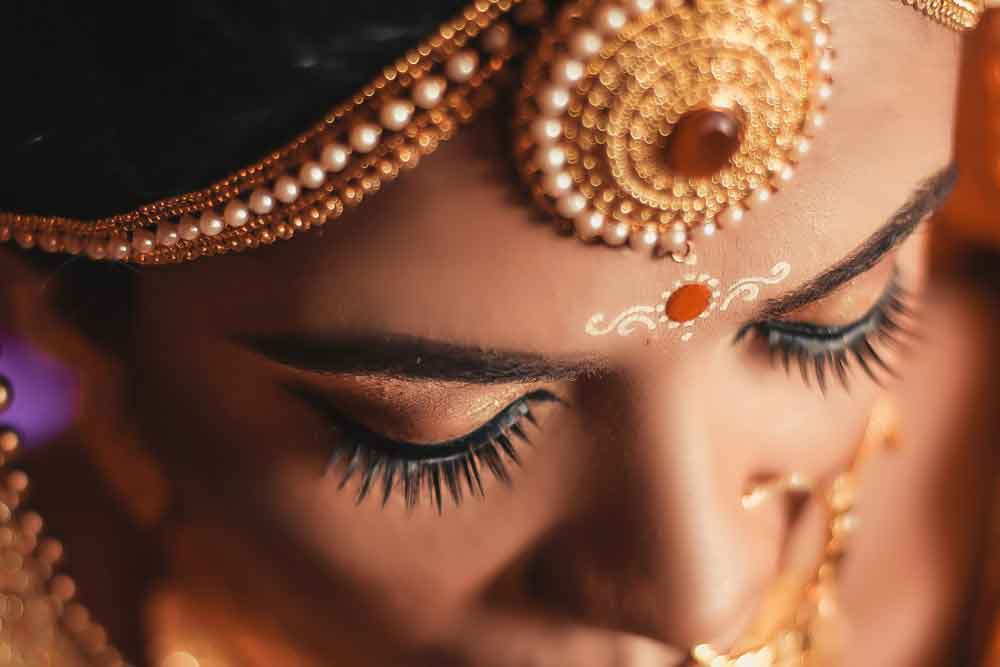 The Wet Look: Falsie Edition
This version will turn out with a more exaggerated, doll-like look. "This lash look requires some practice, but it's worth the effort," says DaSilva.
What you need: Mini scissors, a pair strip lashes with a bold and spiky style, lash adhesive, eye-safe gel like Vaseline, two cotton-tip applicators/swab and a pair of tweezers. Individual lower lashes are optional.
Using mini scissors, diagonally trim the fake lashes into 3-mm pointed clusters.
Also, measure the lashes to your eye and trim appropriately, buy holding the strip up to your natural upper lash line. 
Ensure your eyes and lashes are clean, leaving no makeup residue behind.
Follow the lash adhesive package instructions. Place lashes 1½ to 2 mm from the lash line to prevent irritation.
If you're up for it, add individual lashes can be added to the bottom lash line to further enhance the retro appeal of look. Follow package instructions for lash adhesive. Begin at the outer corner, place lashes underneath the lower lashes, mimicking and mirroring the number of lash clusters you used for the upper lashes. Don't blink until adhesive has dried.
Check yourself out and appreciate how pretty you and your lashes are.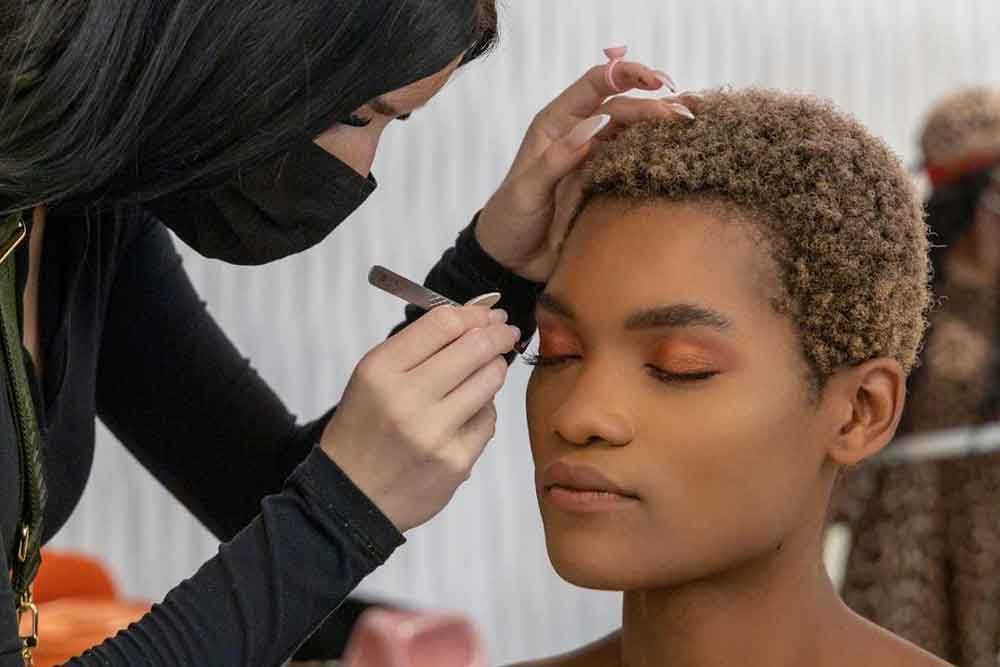 The Wet Look: Lash Extension Edition
This one requires a professional, but DaSilva is happy to share what you will experience during the appointment. 
First, the technician will walk you through volume lash extension fibres, so you can choose the size for look you want. Once you're seated and prepped, they will dip the extensions one by one into the lash adhesive, then placing it one on a single natural lash. The dipping is what gives the lashes that wet look, so they're not fanned like traditional lashes. "The 'wet' lash look is semi-permanent, lasting two to four weeks between refills," DaSilva says.
The Zoom party your gfs won't side-eye.
Our Wet Look Mascara & False Eyelash Review
As of writing this during one of the many lockdowns, I could only test the natural and faux looks. It was much easier than I thought, and I found that using tweezers to pinch the lash clusters really helped. I was also surprised at how long the looks held – who knew Vaseline had the power of Gorilla Glue?! While the faux lash look was dramatic, I found that it looked a touch more natural, or rather subtle, than the full fanned-out strip. Pretty lashes, indeed.
Wearing the wet look, it felt like having a bit of something extra. I got compliments on my eyes – even on Zoom. It was tougher to make the clusters even with my own real eyelashes, but that imperfection just made the wet mascara look even more eye-catching. Wink-wink.
---
Hi there! You look like someone who's interested in staying on top of all the latest wellness, beauty and fitness trends. Why not Join The Fleet?