One look at Katie Jane Hughes "tagged" pictures on Instagram and you can see how she's changing Instagram, one beauty selfie at a time. It's gridful of real people recreating her editorial takes on makeup, from green-flicked eyes to rainbow-shadow lids. The social platform is known for #instagramface – using tricks like contouring, concealing, over-lining lips, drawn eyes – that had makeup aficionados all looking the same, if not incredibly similar. And overly edited was a thing, too, but Hughes posts raw video (if it is edited, I certainly cannot tell). And she challenges her followers to do the same. Hence the "tagged" pics of women looking beautifully like themselves with fun makeup.
You can check out her @katiejanehughes account for dead-simple how-tos (if you follow along with her instructions) that look elaborate and fun. We got to speak with Hughes ahead of Beauty Mingle, where she will be chatting on @ShoppersBeauty Instagram account about how to experiment with makeup, skincare and fragrance (Saturday, September 25, 1 p.m. to 1:30 p.m. EST). It is part of Shoppers Drug Mart's "Love of Beauty" – the beauty retailer has recently launched Millie Bobby Brown's Florence by Mills and Kylie Jenner's Kylie Cosmetics and Kylie Skin. But given the chance to learn from this makeup pro, we went back to the basics for makeup skills: Smokey eye, winged liner, nude lips and gorgeous skin.
Makeup skill: A smokey eye that adds drama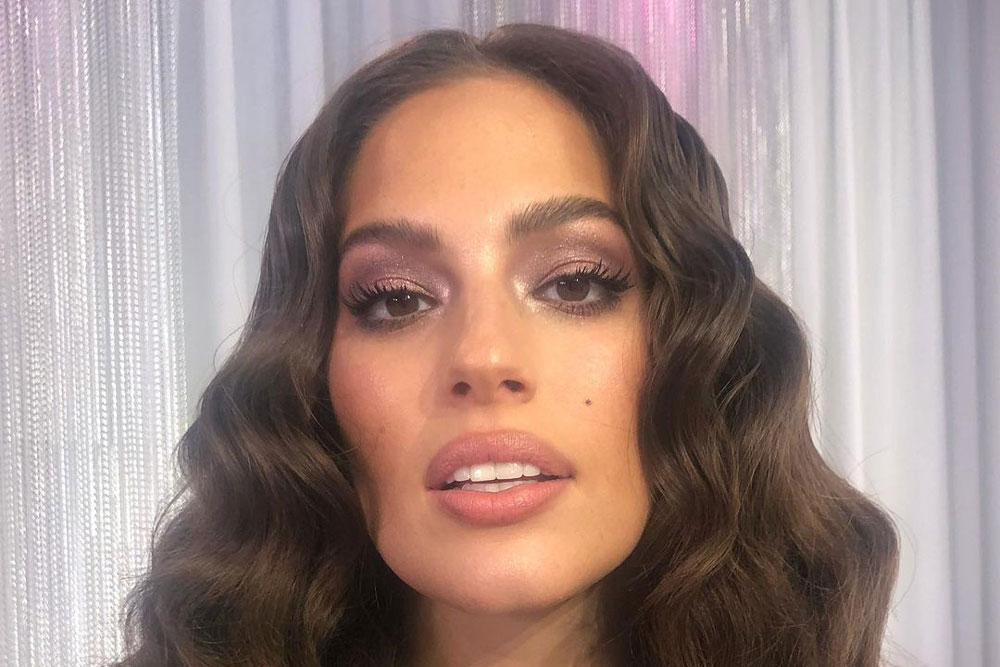 Celeb inspo: "I love doing smokey eyes on Ashley Graham," says Hughes. "She can take so much drama when it comes to makeup."
What you need: Hughes says to use eye shadows that work when dry (to create the shape of colour you want and for blending upward to the brow bone) and wet (to intensify the pigment closer to the eyelash line). See the ombre intensity that Hughes created on Graham above. She recommends Revlon ColorStay Looks Book Eye Shadow Palette and Lancôme Lash Idôle Mascara. "A good mascara really makes the difference for a smokey eye," she says, adding that a mascara that you can layer is what you need. "It just gives you either all of the drama or nothing. You can have a simple set of lashes, or you can have big, bold, stunning lashes. Here you can see a full video tutorial.
Find out why celebs are using butt cream on their faces.
Makeup skill: Winged liner that's easy on the eyes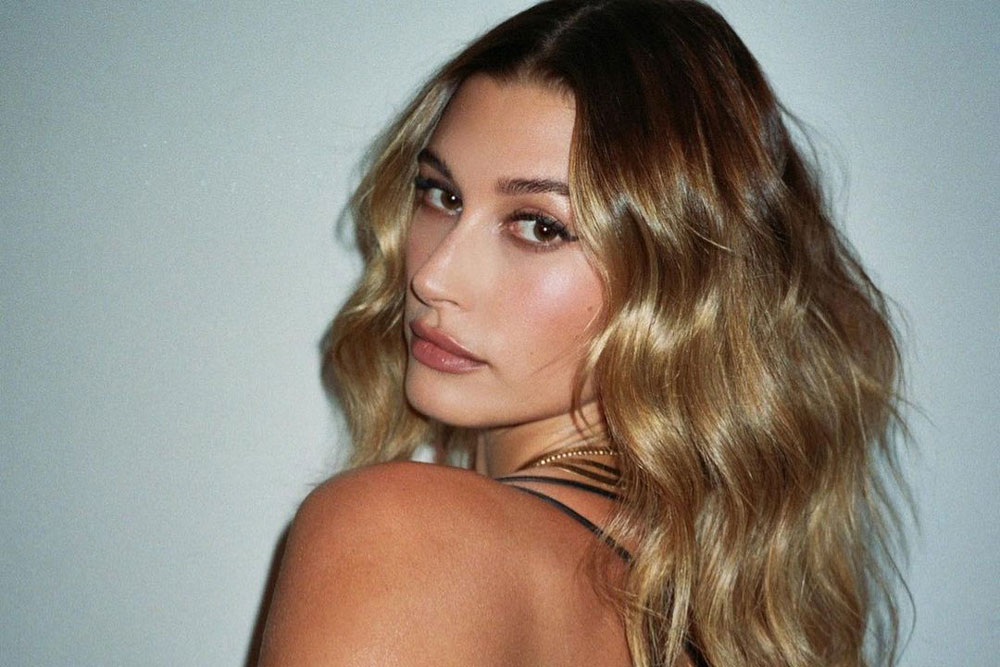 Celeb inspo: "I really love to create a soft, kind of pulled out smokey wing on Hailey Bieber," says Hughes. For a classic flicked liner, she softens the graphic pen look with "a little bit of eyeshadow to create that really sexy, slightly pulled out eye." You can see this in Bieber's look that Hughes did for her appearance on SNL.
What you need: You can either go the shadow route with an intense colour and a fine brush or a brush-tip liquid liner. "Generally, the softer the skin around the eye, the softer the product needs to be so that it doesn't tug or pull when you're drawing," she says. And when lining your eyes, "Look straight into the mirror with both eyes," she advises. "A lot of people will turn their head completely to the left and look at their eye from the side while applying liner, and then they'll do the same for the other side." That can result in uneven wings. "That is the only way of getting them fully even." Find a video tutorial here.
Three ways to get that '60s wet lash look.
Makeup skill: Finding a nude lip colour that always matches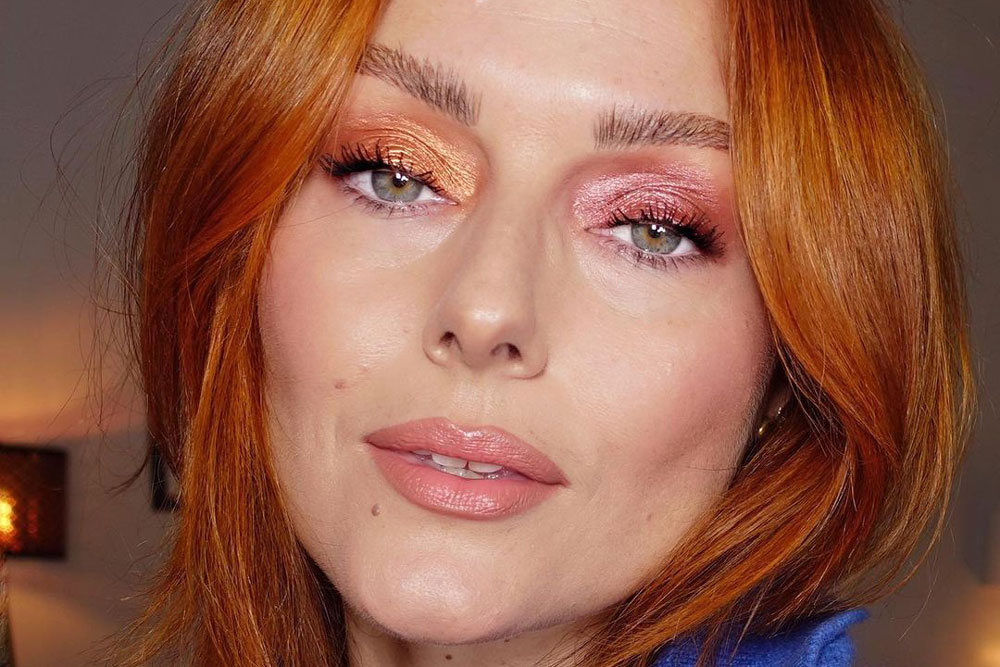 Celeb inspo: "Nude is hard!" exclaims Hughes. "I don't know if I have a favourite client to do a nude lip on." Fair. It's tough enough to find a foundation that matches our individual skin tones, let alone a lipstick that does. Her solution, go for a muted berry or rose colour. "Those are really gorgeous," she says, adding that it has that something-something and adds more oomph than a lip colour that fades into skin colour.  
What you need: To avoid the frustration of finding a "nude" that matches your skin and lip tone, skip the opaque lipsticks, she recommends. "Wear a sheer formula that allows a little bit of your natural lip colour to come through. That way, it is so much more forgiving, because nude shades have to be so right, otherwise, they can look wrong. If the shade is too opaque, I find it looks a bit strange." Add more transparency to your lip colour by mixing it with a bit of lip balm. To really add dimension, "throw on a bit of pink liquid lipstick in the centre of your lips to give it more of a fleshy, lifelike colour, because sometimes nudes can look quite flat." Follow Hughes along in this video for a nude lip.
Celeb MUA Victoria Radford says this is the miracle for looking younger.
Makeup skill: Gorgeous skin that beats any filter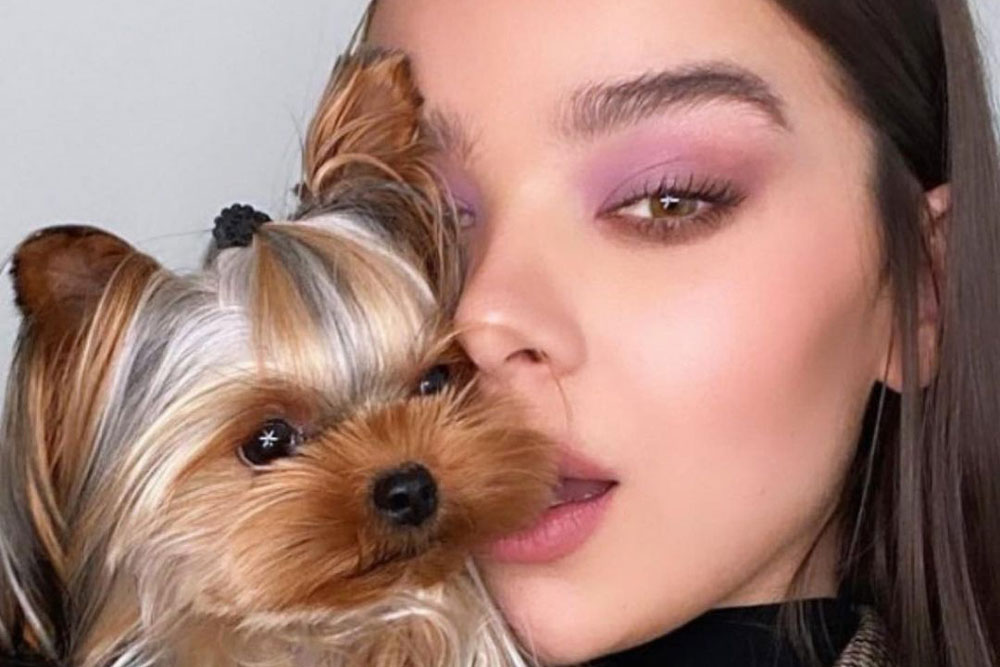 Celeb inspo: Gorgeous skin is about taking care of it. Hughes admits that her celeb clients take advantage of having access to the best facialists in the world and that they look after their skin. "On top of that, all of my clients just so happen to be skincare junkies which obviously really helps. It definitely makes their need for makeup less, which I'm always a fan of."
What you need: Other than regular facials and a daily skincare routine that supports healthy skin, Hughes adds that makeup can help with the glow we all want. She recommends a cream bronzer or a liquid contour product underneath foundation, and a powder highlighter. "You're essentially just intensifying all of the natural shadows that exist already," she says of contouring. As for highlighter, she says: "Anything that shines and looks really fresh on the skin. If it pushes the light away, this allows the light to bounce away from imperfections – or what somebody might consider an imperfection, we all have different views on that. Also, powder can really help soften a look. I think doing a bit of both is really important if you are trying to get that flawless look." Watch all her steps for flawless skin here.