The style edict "leggings aren't pants" may remain a matter of hot debate, but what's undeniable is the demand for said leggings, as the multimillion-dollar success of Bandier has proven. The NYC-based high-end athleisure retailer was founded back in 2014 by Jennifer Bandier, formerly TLC's music manager, who clued in early to the market for $400 yoga pants.
Now, you can shop the retailer's spendy activewear right here in Toronto. Today, Bandier is opening a pop-up boutique at Holt Renfrew Bloor Street (50 Bloor Street West), where you can find labels like Alala, Michi, APL, Heroine Sport, Koral, LNDR, Varley and Ultracor until January 30, 2018.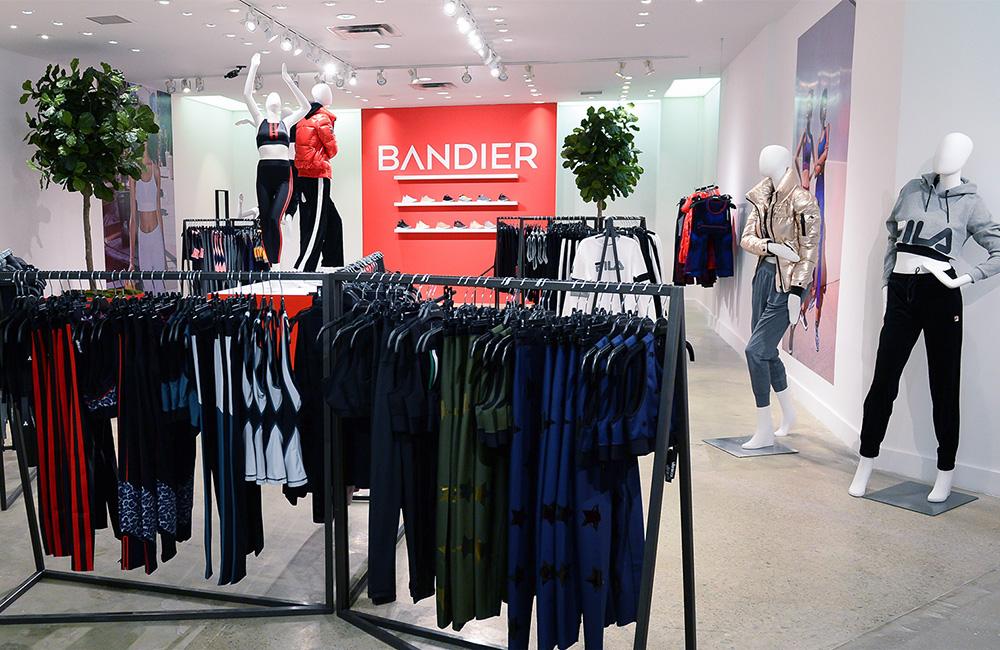 Highlights from the Bandier pop-up:
Updated September 28: Photos, labels and pop-up duration (extended).