Ah, winter. You complicate a lot of things. Unlike your cousin, summer, you make everything a bit harder, especially around outdoor workouts. There's no jumping into the lake for a quick dip or hopping onto your bike for a sunset spin.
No, winter requires layers of clothes and loads of effort. And planning. So much planning. First, there are the conditions: What's the temp? Are the sidewalks icy? Is there too much snow for a trail run? Is there not enough snow for a decent snowshoe trek? And once you sort all that out, then you need to think about your workout clothes. You need the right athletic gear and exercise wardrobe to keep you warm and safe, while offering you maximum movement for performance and comfort.
So much to consider! Why bother?
Because it's so worth it! I mean, what else comes close to a bluebird day of fresh-powder skiing? What can touch an afternoon of gliding effortlessly across a silver pond, just you and a pair of freshly sharpened blades on your feet? And tell me, what brings a bigger smile than flying down a hill on a toboggan? The speed, the freedom, and the feelings of invincibility that winter sports deliver – not to mention the cardio, and muscle-building that comes along with it – is pretty hard to match.
So, yeah, winter is more complicated than its seasonal cousins, but what it costs us in prep time, it gives back in pleasure.
Check out our tips list on the keys to dressing for winter workouts and then hit the snow in style with our top fashion picks.
Best tips for winter workout wear
The number one key to dressing for winter workouts is to think in layers. For warmth, yes, but also to help your body manage functions like sweating. Your first layer should always be something that will wick away perspiration rather than absorb it. So, cotton's a no-no. If you like natural things, look for labels that promise merino wool or bamboo-based fabrics. Synthetics also do a great job of moisture wicking. Look for polyester or nylon materials to help repel moisture and keep you comfortable all day long.
Workout pants that don't roll down – you're so very welcome.
The next layer is your warmth layer. Think thermal. Sweaters, Gore-Tex and fleece are perfect options for this, but don't go body-con. You want things that are slack enough so that they can trap the body heat you are generating naturally and help keep you warmer. A loose-weave wool sweater is a great option, as is polar fleece. For all-day alpine options, think Gore-Tex.
The final layer needs to be element proof. This piece should have some breathability but at the same time protect you from any wind, rain and snow that you might encounter during your winter workout. Getting wet is the fastest way to ruin your time in the great outdoors. This garment also needs to help you move without restriction. A jacket that's too long may impede your legs for movements like skating or skiing. And one that's too tight across the chest may limit how easily you can swing your arms when you're using hiking poles.
Finally, don't forget your extremities. We lose about 20 per cent of our body heat from our heads, so always wear a hat or hood. Jackets with hoods are also great. Not as a first line of defence, but as extra protection from wet or windy conditions. Because you know winter, she can be temperamental – whipping up a north wind faster than you can say Jackie Frost.
Lagreeing At Home Review: One of the few virtual workouts that won't let you cheat.
And pay attention to what you put on your hands and feet, which often feel the cold first thanks to the body's built-in hierarchy of heat, which protects our core and organs first by optimizing blood flow there. FYI, that's why our hands and feet are often the first to be in danger of frostbite.
And, not to sound like a broken record, but don't forget to wear sunscreen. High altitudes and reflective snow/ice make the sun's rays more potent, even if you can't feel your face!
Once you nail these basics of how to dress for winter exercise, you can turn your thoughts to the fun part, what to buy! Check out our reccos for perfect winter workout wear. And great news, some of these items are currently on sale!
How to clean your exercise mat, boxing gloves, running shoes & other stank stuff.
Winter athletic wear outer layers
Best jackets for snowboarding, skiing, skating and more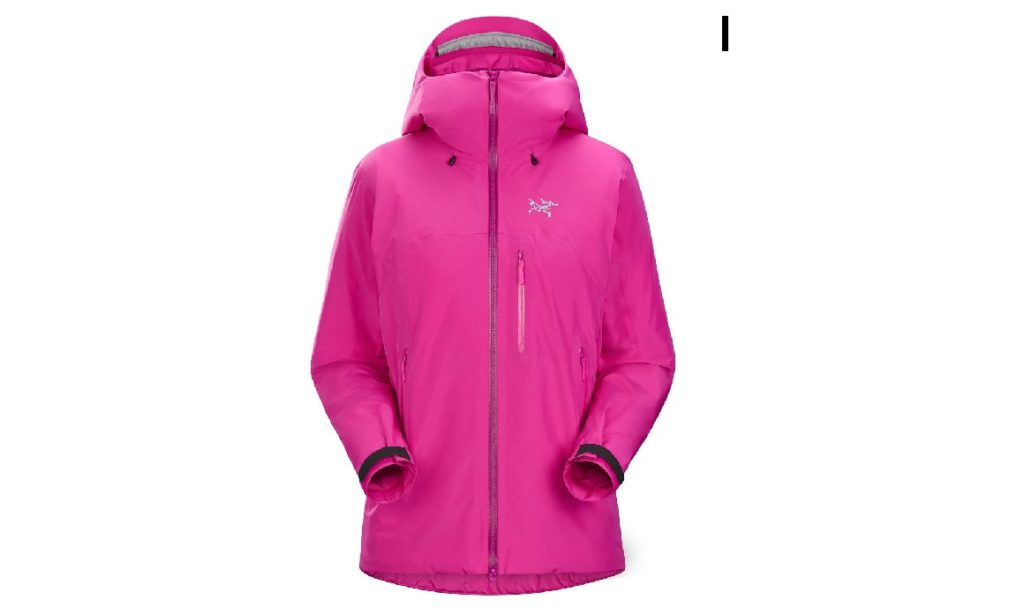 Ski/Snowboard Jacket, $800, arcteryx.com
The Insulated Beta Jacket will see you through any alpine adventure. Helmet compatible, its hood provides maximal peripheral vision. Well-insulated with a waterproof and breathable fabric, it comes with easily accessible pockets, pit zippers for ventilation and a reflector for safety.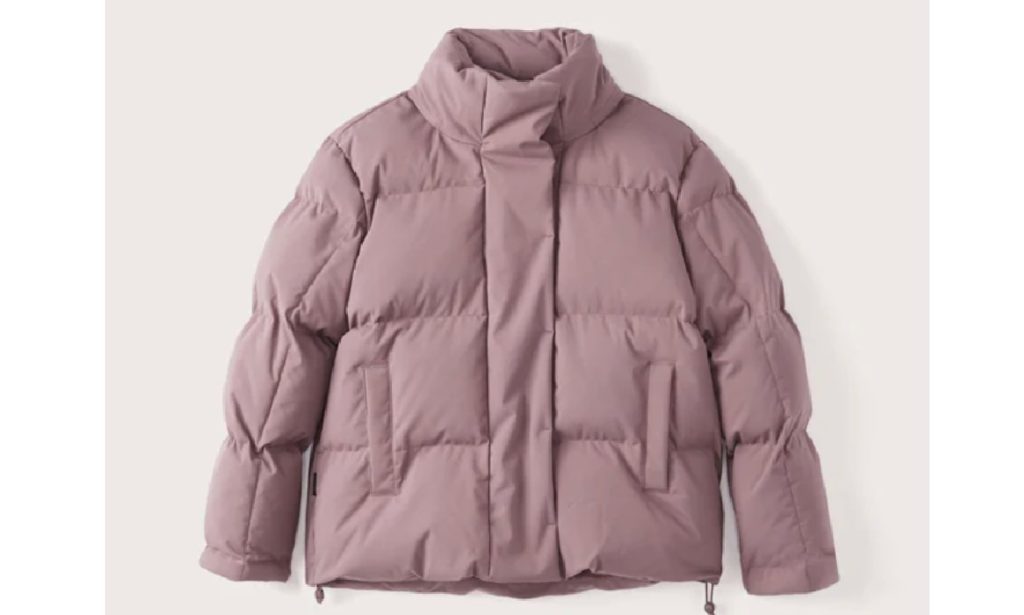 Puffer, $194, frankandoak.com
The Lykke Puffer Coat is a wind and water-resistant jacket, designed to keep you warm up to minus 25-degrees Celsius. Made from recycled polyester, it comes with integrated carrying straps so you can wear the coat as a backpack while indoors.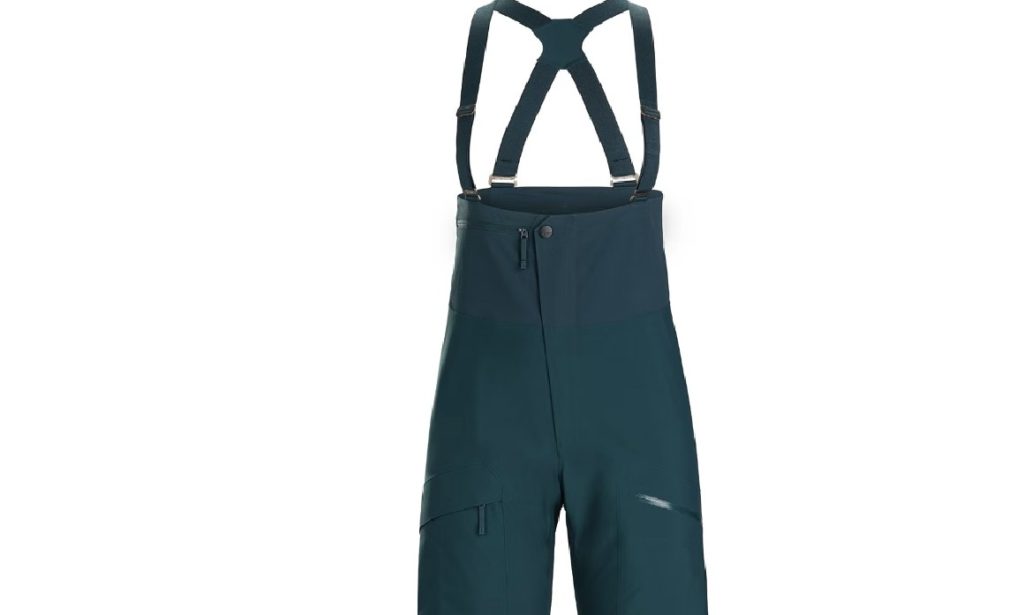 Bib Pant, $750, arcteryx.com
Designed for the demands of backcountry touring, the Rush Bib is a foundation piece for any serious kit, delivering waterproof and windproof protection with enhanced breathability.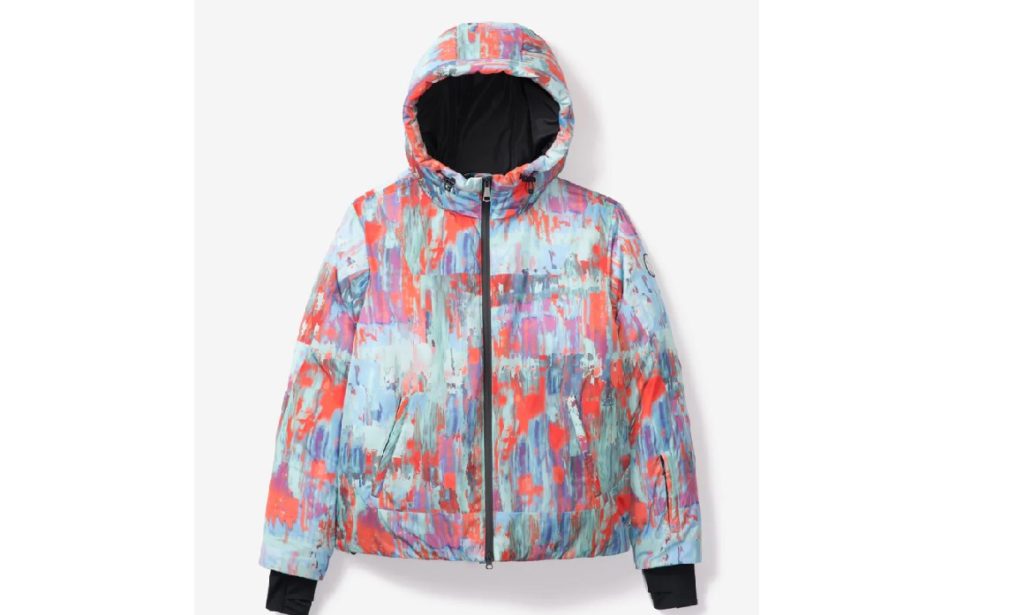 Short Ski Jacket, $166, noize.com
Cute and practical, the Astrella Short Ski Jacket comes in a playful design. It'll keep you warm as the temps drop to -15C, and includes bungee cinchers on the hood and hem to keep the wind out.
Winter exercise mid layers
Best workout clothes for winter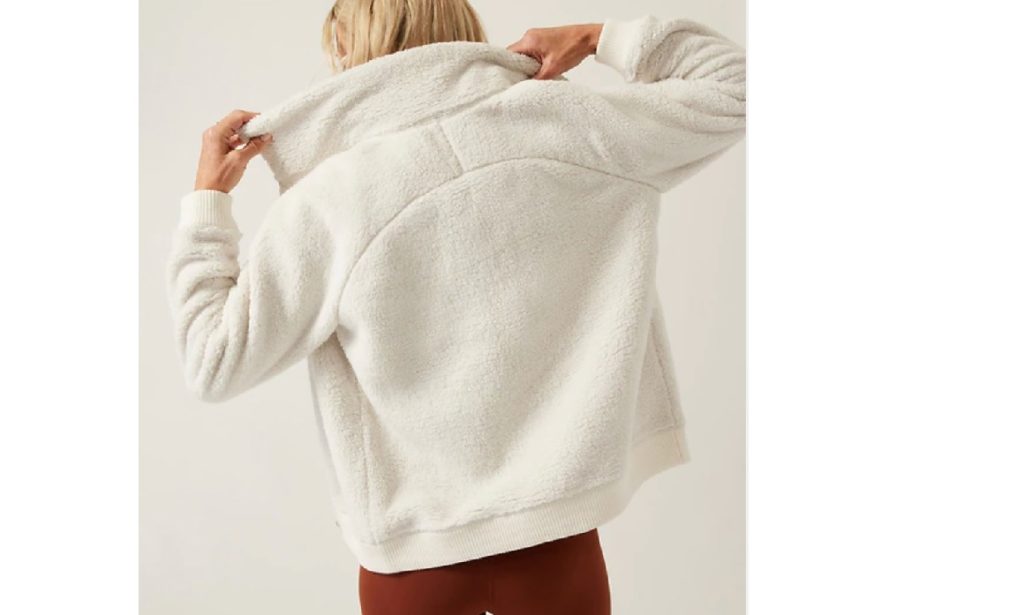 Sherpa Jacket, $149, athleta.ca
With lots of room to move, the Tugga Jacket makes a great mid-layer piece for hiking and cross-country outings. Super cozy, this piece is sustainably made of recycled polyester.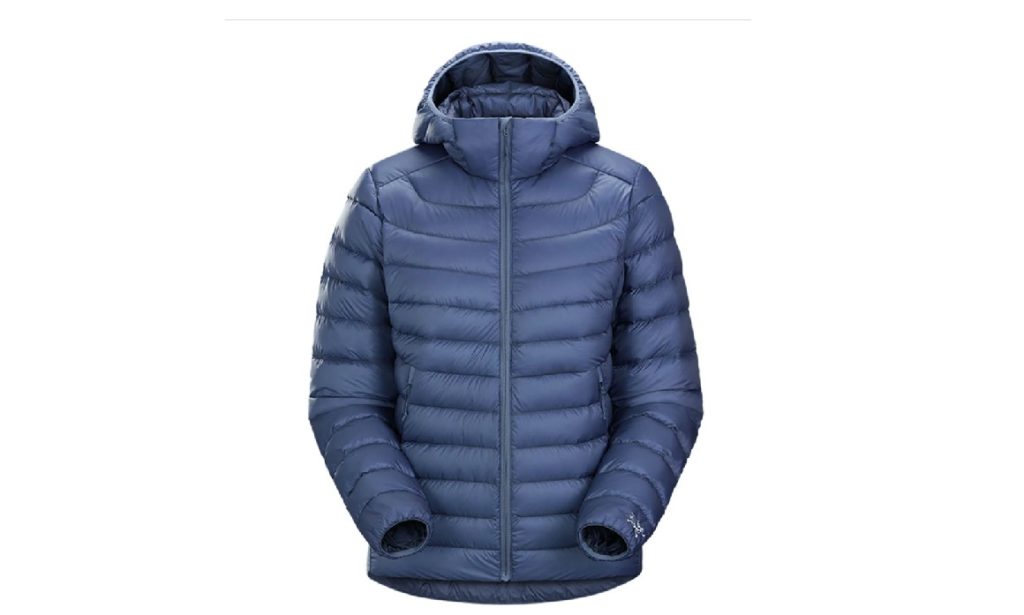 Hoody Jacket, $500, arcteryx.com
The Cerium Hoody is a perfect go-to for any winter workout. Light and packable, it offers exceptional warmth thanks to its responsibly-sourced fill down.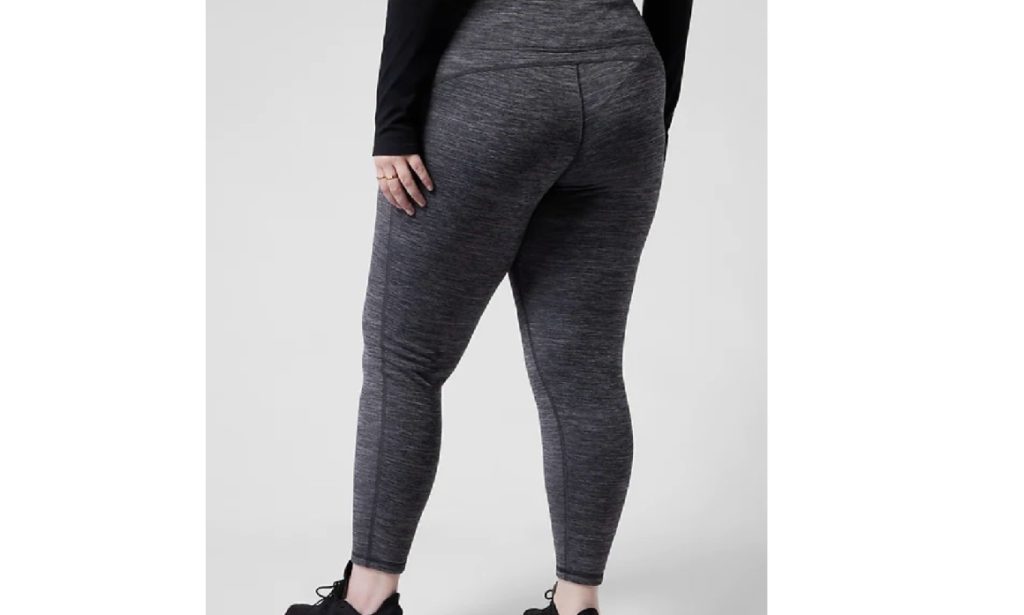 Tights, $139, athleta.ca
The Altitude Tight in Polartec Power Stretch offers thermal insulation with good moisture-wicking. Wear as a mid-layer or on its own.
Winter fitness clothing base layers
Best winter workout clothes for staying dry and warm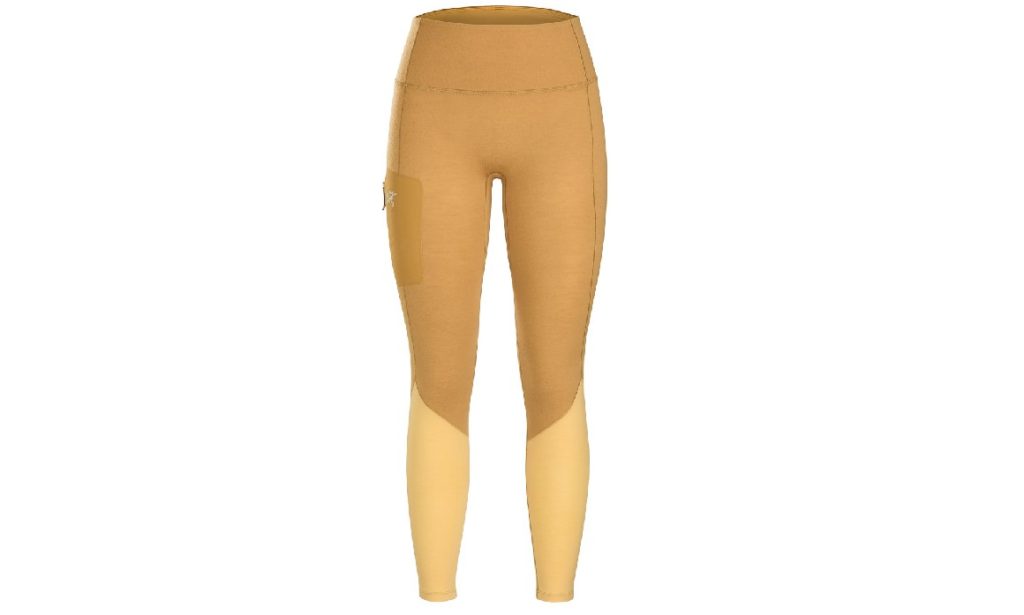 The Rho Merino Wool Bottom regulates thermal comfort, resists odours and static, and they provide good wicking. Plus, it holds your phone in a zipped thigh pocket.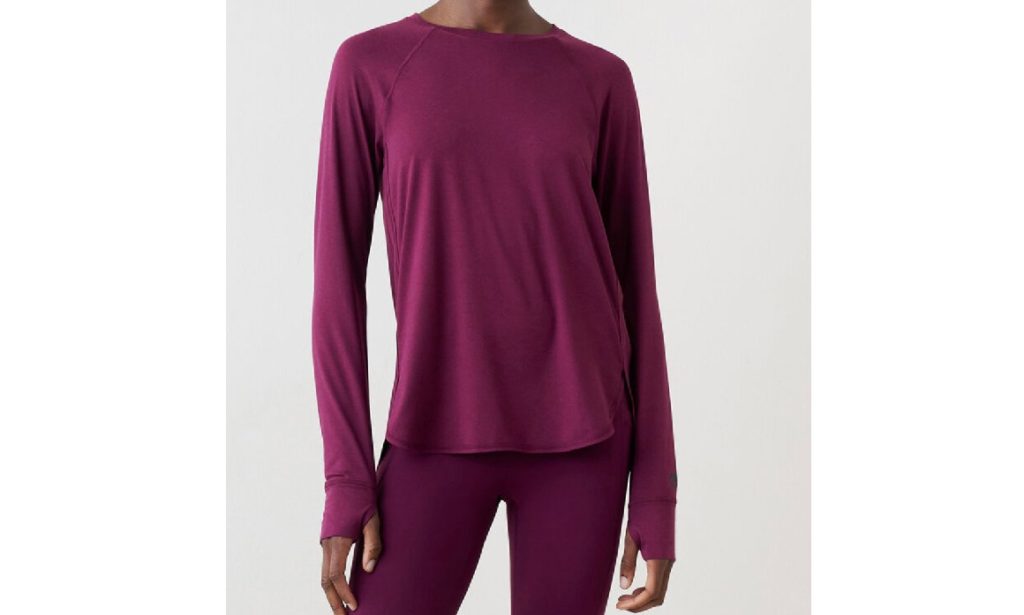 Top, $48, roots.ca
The Journey Longsleeve Top makes for a great base layer, thanks to its moisture-wicking and anti-odour features. Made of recycled fibres, it has a bit of stretch for extra comfort.