This winter shower gels review is part of our Shop The Street, FLEETSTREET's beauty review series. Our editors curate collections of new + noteworthy products (and let you know why you should add them to your shopping list). 
A hot shower is the best thing on a cold-winter day. Except when it's not. Despite how good it feels, it does dehydrate skin. And the warm water can worsen skin conditions such as psoriasis and eczema, which is why dermatologists recommend showers be limited to five minutes (!) – and baths to 15.
I don't know about you, but five minutes is not nearly enough time for me to shampoo and condition my hair, use a razor, paddle my feet, and wash my body. And that's not including days when I do extra-special treatments for my hair, body and/or face. Or, admittedly, just stand there in the warmth.
For me, and maybe you too, this is when a good winter shower gel matters. It helps recoup the moisture your skin loses, if you pick the right one. The American Dermatology Association says – and you knew this advice is coming – to look at the ingredients. Stuff like deodorants (heavy scents to change the scent of your body), alcohol-based toners and fragrances can irritate skin, even more so than the hot shower would on its own. And add on the cold winter air, this is the reason many people experience skin flare-ups more in the winter than any other season. The Canadian Dermatology Association also says to watch for allergens (preservatives have been linked to allergies) and opt for a non-comedogenic formula (won't cause a breakout).

Plus there are other things you can do, like go lukewarm and moisturize after too.
Some of us (ahem, me) are not willing to forgo an indulgent shower, so a skin-indulgent wash or gel is a must for winter showers. Here are our picks:
We may not be wearing lipstick often these days, but our brow game is on point.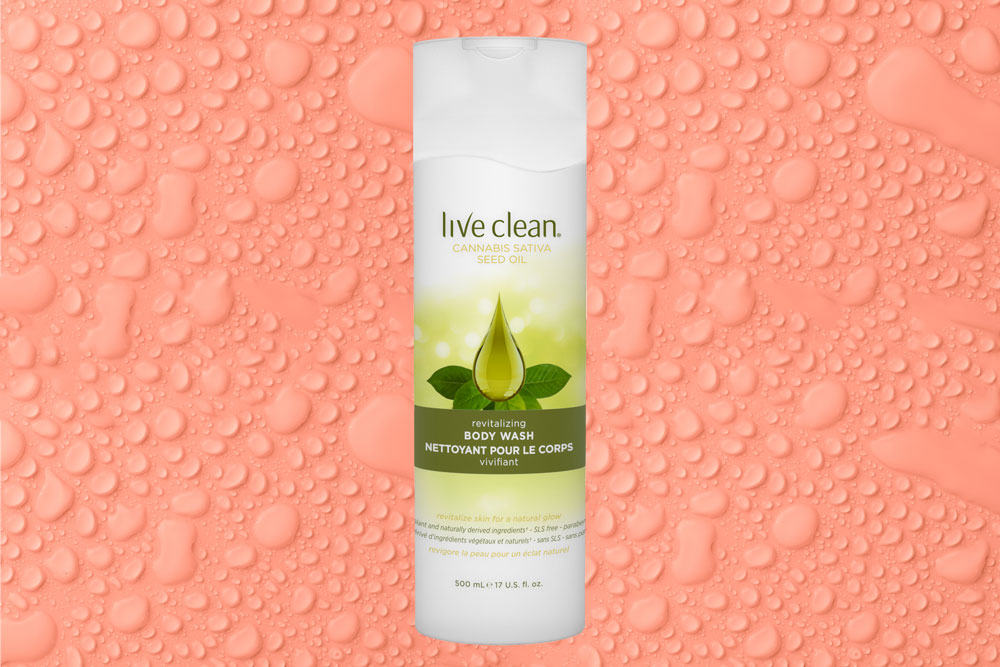 Lisa's Pick: Best winter shower gel for long showers
I cannot give up my time in a hot shower, especially in the winter, so I need a superstar wash that will hydrate my skin to compensate for my cold-weather vice. First, I like this bottle because of its size – a hefty 500 mL. Most other shower gels are 200 mL. Second, Live Clean Cannabis Sativa Seed Oil body wash helps restore moisture to my dry skin. It's made with cannabis sativa seed oil (hydrating and conditioning, plus it's anti-inflammatory to soothe irritated skin), certified organic aloe vera (anti-microbial), birch leaf (anti-bacterial) and ginseng (balances the skin's natural oils). And third, there's barely a scent (smells faintly of herbs, which doesn't stick around). The lather is subtle, too. But it does work up to a handful of bubbles that can be used over the entire body, feeling luxe but clean.
When we're not in sweats, we're in elastic-waist pants. And damn, we look good.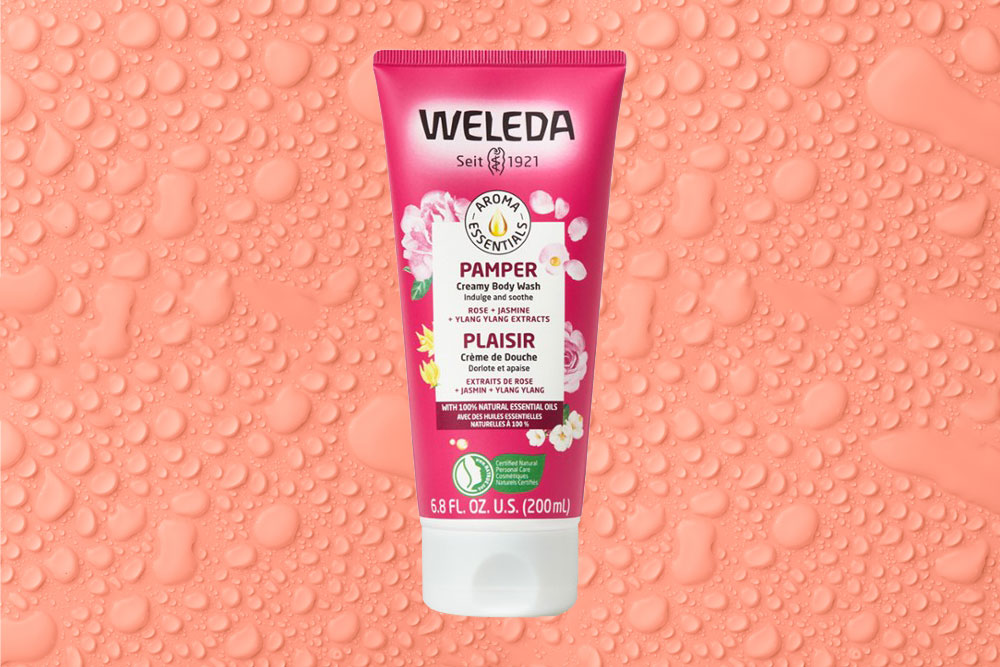 Beth's Pick: Best winter shower gel for a gentle wake-up
I hate getting up in the morning, so I need to motivate myself with treats. Nothing major, a good shower gel is enough to get me moving. My current fave is from Weleda. It has pamper in its name, so you already know it's going to make getting out of bed worth it. For me, scent is key and this one is a heavenly blend of rose, jasmine and ylang ylang, which stays with me in a subtle way all day long. Plus, it has a divinely creamy texture that rinses really well. That no animals were hurt in the making of this product is definitely a bonus.
Our fave mascaras on Zoom calls during high lockdowns – perfect for lashes with a major impact.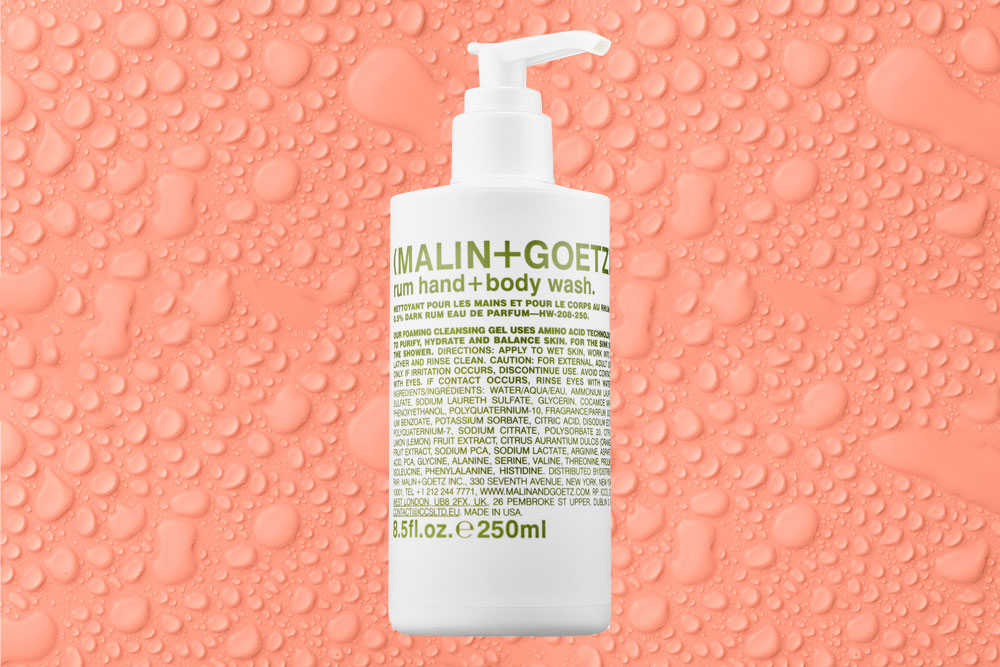 Danielle's Pick: Best winter shower gel for lasting smell & feeling luxurious
Body wash may seem like a simple purchase, but it's more important than you think. The wrong formula can leave you with itchy, scaly, irritated skin. So for a next-level spa-like experience and healthier, more hydrated body skin, I don't just grab any old soap brand off the shelves. This Malin + Goetz Rum Body Wash makes my body cleansed, moisturized and is lightly scented with a rum tonic eau de toilette. In other words: It smells like a successful finance dude in his 30s. I tend to opt for more woody scents, like sandalwood, so this one was right up my alley. It's sexy and it's luxurious. I feel like I'm at the spa every time I use it!
Unlike other harsh detergents, the body wash is suitable for all skin types and doesn't leave my leave skin irritated, dry or stripped, therefore helping to reduce epidermal stress. Bonus! It is vegan and cruelty-free.
(Background on product images by Karolina Grabowska from Pexels.)