Fleetstreet is thrilled to offer this excerpt about how to stop dieting from F* The Diet, by Mariana Cadore.
In the course of my journey towards health and well-being, I discovered there
is a backstory to weight gain and loss — there are many reasons for putting on weight and many obstacles to losing it. If you want to break free from the ups and downs of dieting and get off that weight-loss roller coaster, apply these reset strategies — and forget the diet!
Step 1: Rewire
Learn how to change unwanted behaviour in such a way that your thoughts and actions harmonize with each other. Visualize achieving your desires and goals.
Your beliefs and your motivational drivers will align. Rewiring gives you the tool you most need: Unswerving faith that you have finally found a method that works for you and will bring you success.
Why are women shortchanged when it comes to mental health support?
Step 2: Experience food
Learn to be present in your experience of food and drink. When you learn how to eat everyday foods while losing weight, you discover what triggers your unhealthy habits and how to distinguish between hunger and craving. Get to know the wisdom of your body and eat only when your body agrees.
How to keep meal food prep fresh… advice from a meal kit pro!
Step 3: Stress release
Learn how to adopt mini habits, which will change your life for the better. Keep you calm in situations you previously found challenging. And release stress from the inside out and sleep peacefully, waking up refreshed with vitality for the new day. Learn about self-care and restore love and confidence in yourself.
How to stop thinking about something and get your mind to chill out.
Step 4: Exercise with joy
This is a life-changing experience, which I developed after years of observing people suffering from exercise. Find happiness and fun in moving your body, and see how easily you can include exercise in your daily routine. Connecting with your body in this way brings tremendous joy and fulfillment.
At-home workouts vs the gym: Which is better?
Step 5: Time
You will acquire a new relationship with food and exercise with time, learning to manage it to suit your best self — and reset you. With the steps of the Reset method rooted in your being, there will be time in your day to self-nurture. You will be ready for the inner presence of love in your life, through which you will know that you are more than enough; you are perfect and loved.
Are you ready to get started?
---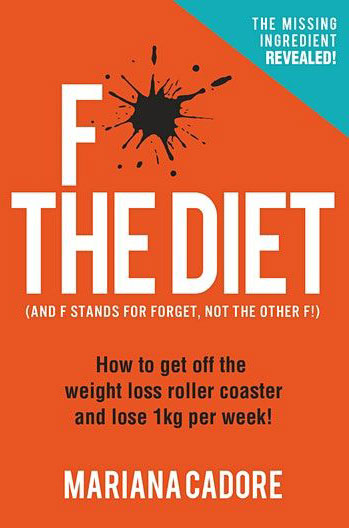 Author, speaker, fitness expert and health coach, Mariana Cadore is the creator of the fitness program Reset, changing the lives of thousands of people from around the world. When Mariana is not speaking or teaching, she spends her quality time cooking with family and friends, and exploring new hiking trails.