Attention, fashion bloggers and hikers: your favourite backpack brand has set up shop in Toronto. Sweden's best-known outdoor gear company, Fjällräven, has opened its newest Canadian location at 356 Queen Street West. Though you can find the label at other retailers, from boutique to mass, this is Fjällräven's first stand-alone store in Toronto.
The Scandi brand is most famous for its Kånken backpacks—Fjällräven is Swedish for Arctic fox, hence the signature logo—which launched in the late 1970s as a rucksack for school kids. More recently, and unexpectedly, the design has become a favourite among celebrities, street-stylers and Instagrammers, conveying "the ultimate in utilitarian cool," as one fashion editor told The Guardian.
At Fjällräven's new store in Toronto, you can find Kånken backpacks in endless colourways (from "pink air" to "warm yellow"), as well as gear for your summer camping escapades. The 2,200-square-foot shop has men's and women's clothing, tailoring services (hello, for free!), and a waxing station to demonstrate the brand's signature fabric technology, G-1000 (a tightly woven poly-cotton that's made weatherproof with a secret blend of beeswax and paraffin).
Spirit Animal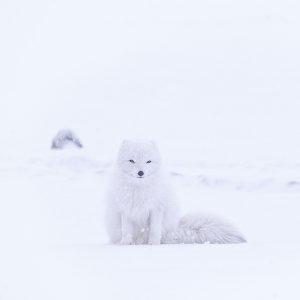 Fjällräven was founded by outdoor enthusiast Åke Nordin in 1960, and named after the Arctic fox, a creature that can thrive in the harshest cold—but is now threatened by climate change. "You'll find a close connection to the fox in all of our products," Nathan Dopp, president of Fjällräven North America, tells us. As part of its sustainability ethos, "since the 1990s, Fjällräven has been cooperating with researchers on a number of different Arctic fox projects," including providing funding for conservation efforts.
Fjällräven Toronto, 356 Queen Street West, 416.901.1221, fjallravencanada.com.