Ever paid $20 for a fancy pile of lettuce and thought, I could have made this myself? Meet Mad Radish, where the leafy lunch bowls are "chef-driven," not practically DIY. The new salad slinger, which has three Ottawa spots, has just opened its first Toronto location, at 2293 Yonge Street (near Eglinton).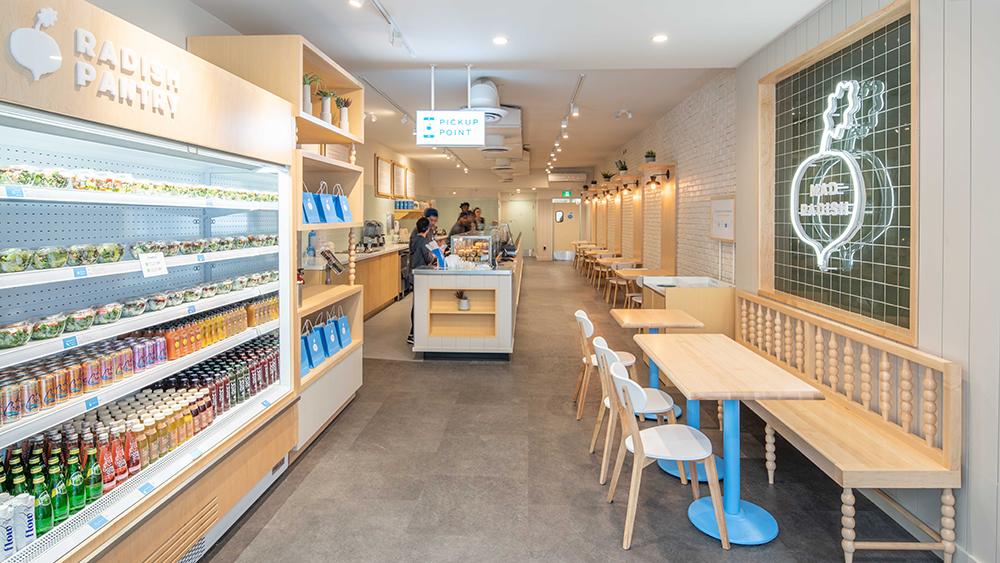 "Healthy food often doesn't taste good," co-founder David Segal, who previously co-started DavidsTea, tells me. But at Mad Radish, his salad concept is all about flavour profiles, so the menu was developed by a legit chef, Nigel Finley (you may have tasted his work at The Chase). "This isn't a choose-your-own-adventure, where you check off the ingredients you want," Segal explains.
Creative ingredients, including made-from-scratch dressings, characterize all their bowls; while greens and grains make up the bases, they're not the star. Take their vegan twist on the classic Caesar: romaine, kale and hearty broccoli, with smoked mushrooms, garlic-marinated chickpeas and salty capers, plus savoury cashew-based "parmesan."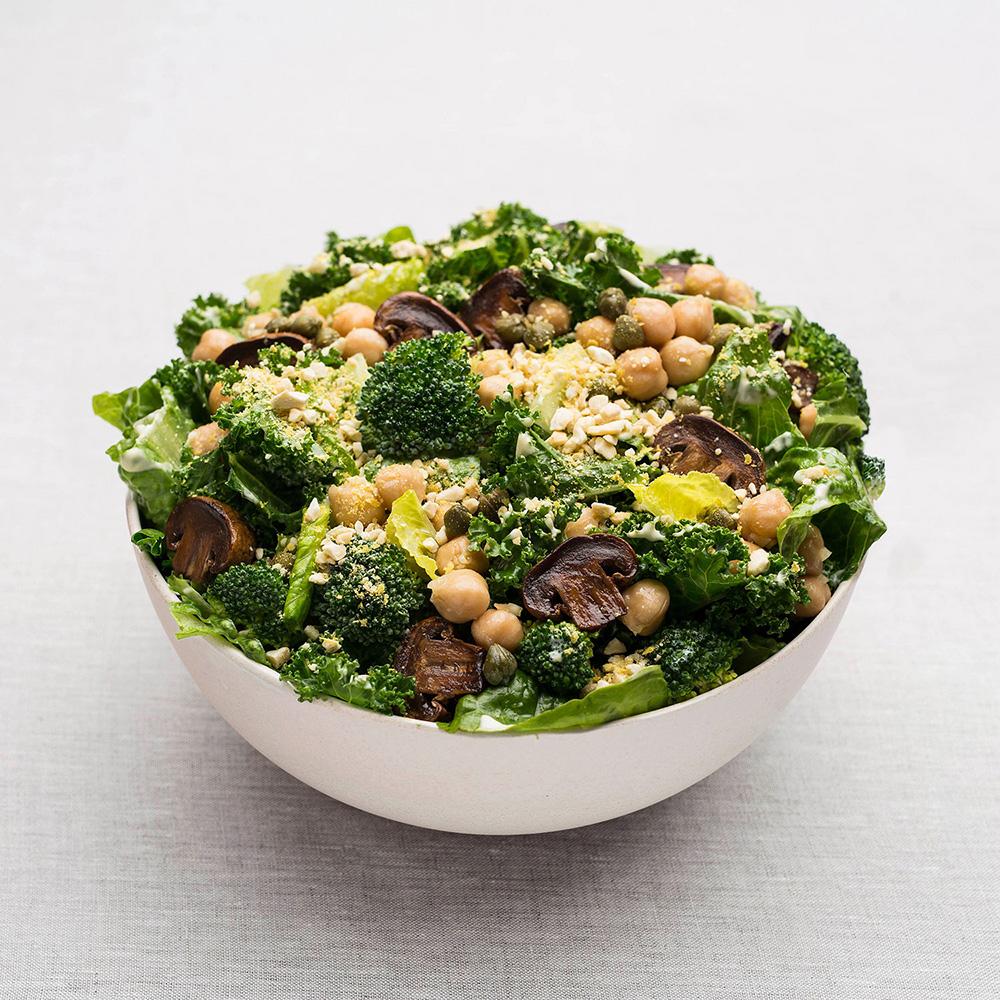 "Healthy food" doesn't necessarily mean low-cal for Finley and Segal either: many of the salads, $7–$14, weigh in around the 1,000-calorie mark, though some come in smaller portions. Beyond salads, you'll also find soups, rice bowls (like the butter cauliflower curry), smoothies and desserts. The seasonally refreshed menu offers vegetarian, vegan and gluten-free choices throughout.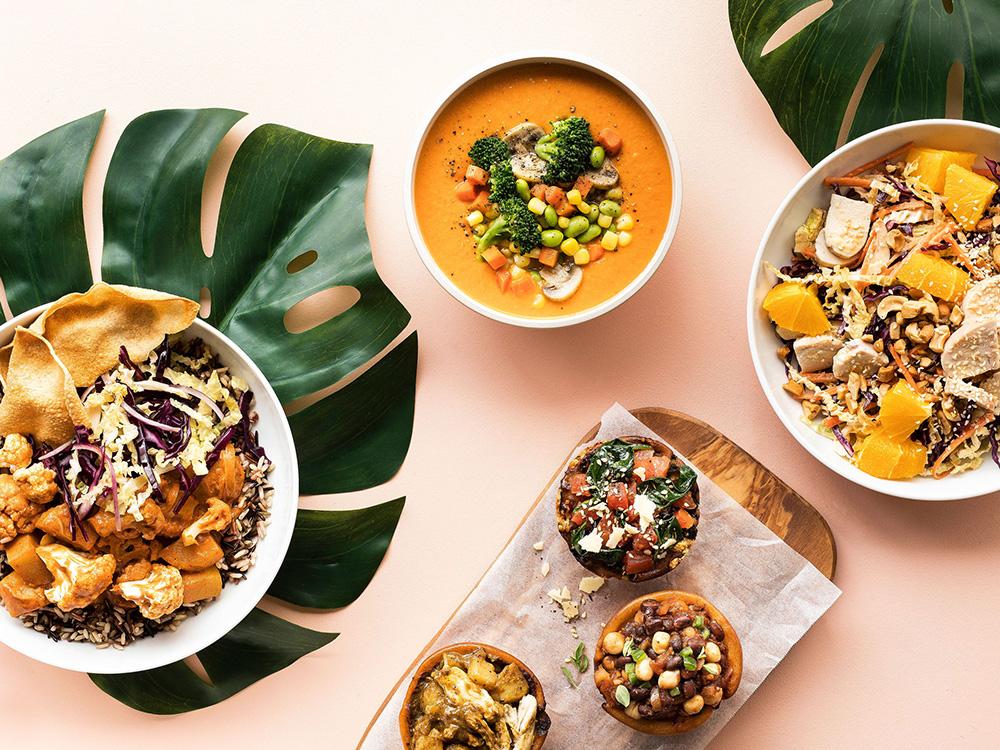 "My salads are inspired by classic salads," says Finley. "I take that familiar flavour and elevate it." He says the complex groupings of ingredients are a craft and a challenge he relishes. And believe me, I couldn't have made any of these salads myself.