Ballerina Kylie Jefferson may play "un petite rat" on TV, but don't get confused. Her character is anything but. She gives the role strength and wit. As Neveah Stroyer, on Netflix's ballet teen drama Tiny Pretty Things (much in the same genre as Pretty Little Liars and Riverdale), she arrives at the Chicago Archer School of Ballet in to fill the spot of Cassie, whose four-storey-plunged death barely raises a groomed eyebrow of the administrators or students. 
Unlike her guarded character, who's no underdog btw, I see a more open Jefferson on my Zoom screen. (It's my first celeb interview in this new COVID world.) She's energetic and friendly, despite doing interviews all day on video, a skill I wish to learn for myself actually. She just became the first-ever ambassador for Maison Birks' Splash collection, a set of intricate sapphire and diamond earrings, rings and necklaces from the Canadian retail icon. The theme is dancing in the rain, hence the drop-sihouette blue gems.
I could ask her how she stays fit (long days of ballet) and what she eats (enough to do all that ballet). But none of that would surprise you. And I certainly don't want to make cliché comparisons about her career or her work projects. Her background is easy to look up online. She's a 26-year-old, L.A.-born contemporary ballerina and choreographer. She trained at the Debbie Allen Dance Academy, the Boston Conservatory and Complexions Contemporary Ballet. Acting is new to her, and she slid into the slippers easily in her first role on Tiny Pretty Things. I'm not trained to catch the nuances that dancers would see in watching the show. But I know one thing: Jefferson's athletic and smart.
So, instead I ask her about what's new in her life: Acting and a jewellery line. And what drives her to feel strong. 
What's harder: Being a ballerina or playing one on TV?
"As ballerinas, we're basically hiding all the effort and the hard work with grace and a smile, right. Then playing a ballerina on TV, I mean those are long hours. But being an actual ballerina is always going to be the hardest because ballet is the most vigorous of all dance forms. But I would say it's neck and neck. You cannot fake the technique. So, no matter whether I'm doing it on TV or I'm doing it at the barre by myself in the studio, it it's going to be the best of me."
When she felt her strongest and most proud
"Graduating college," says Jefferson, who received a bachelor degree of fine arts in contemporary dance from the Boston Conservatory in 2016. "I will never forget how I felt on graduation day. I was most proud of how strong I finished."
If she had to give up professional dancing and acting, what lifestyle habits would she keep?
"I would never give up the training regimens that I have learned work well for my body, like Pilates and Gyrokinesis," she says. Both types of fitness work with functional movements. The difference between the two? Pilates focuses more on controlled exercises, whereas Gyrokinesis is about flowing movements. "Of course, dancing and acting have taught me a certain level of discipline and work ethic that will always stay with me."
She surrounds herself with good people.
"My friends are the best. They hold me accountable. They keep me wild but safe. We have so much fun. And we also keep things chill. My friends and I love a well-balanced life."
Jewellery and fitness may seem like unlikely cousins.
But athleticwear is as much fashion as stilettos and lipstick. And, to be honest, Peloton instructors wear more gold necklaces than anyone I've seen at a gala. But ballet naturally leans with a fashion lens.
Jefferson says: "There are so many trends in fashion that are inspired by ballet. From bodysuits paired with sweatpants, unitards to A-line skirts, wrap sweaters and dresses, ballerina flats, even with the way evening gowns are designed. Most modern fashion is inspired by dancewear, from warm-up attire to performance attire and everything in between."
Cute sweats to elevate your WFH wardrobe.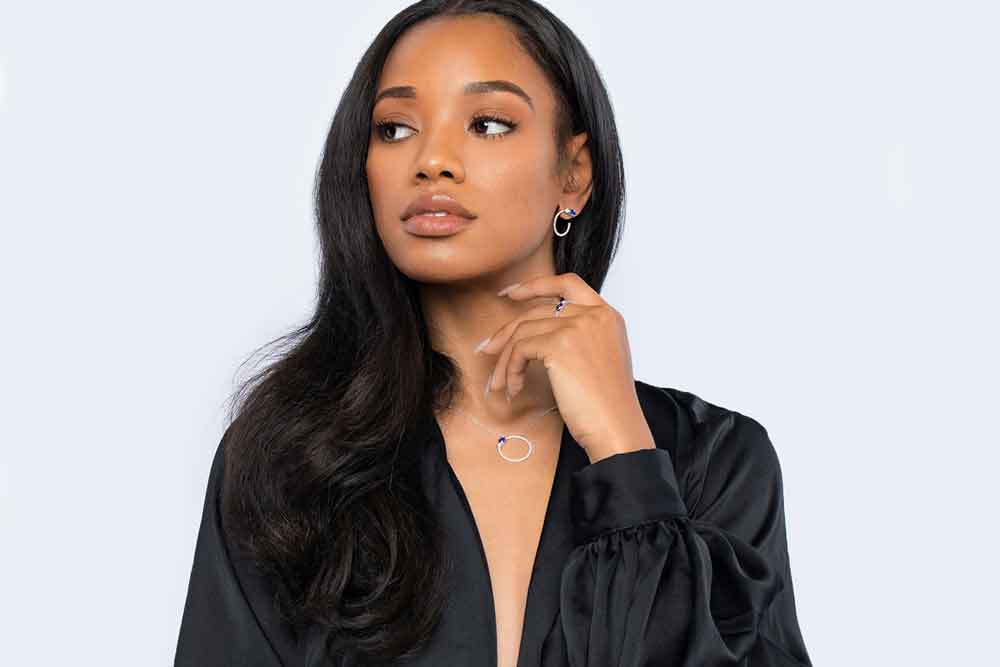 As the first ambassador for Maison Birks Splash, there's meaning in it for Jefferson.
"'Making a splash' is probably one of the best ways to explain what it means. To be a woman: You show up and you show out. And that's something I realized a long time ago. I didn't have a choice, I just had to be myself. I have this saying: 'With life you have to sink or swim, and you can just call me mermaid.' I have to just figure it out. Women naturally have this in their essence. Another one of the beautiful things about this partnership is, of course, the collection. It features diamonds and sapphires."
Jefferson is also a September baby.
"Sapphire is my birthstone, so it's near and dear to my heart. I learned from Birks' most recent Splash collection that the sapphire is the second strongest stone – after the diamond. The blue sapphire represents integrity and wisdom, which is a constant reminder of the best parts of myself, especially in those moments that I may forget."
Jefferson's style is very much inspired by her time in the studio. 
"I love to layer my jewellery. I like for my pieces to complement each other. I like to feel like I am always shining, like a 'jeweled out tutu,' even if I'm wearing sweatpants," she says. "What I choose to wear definitely depends on how I'm feeling. For special occasions, it depends so much on the outfit, as well if you want to accentuate your neck. But if I had a low top on, I would do a necklace. And if I had a turtleneck on, I would do earrings."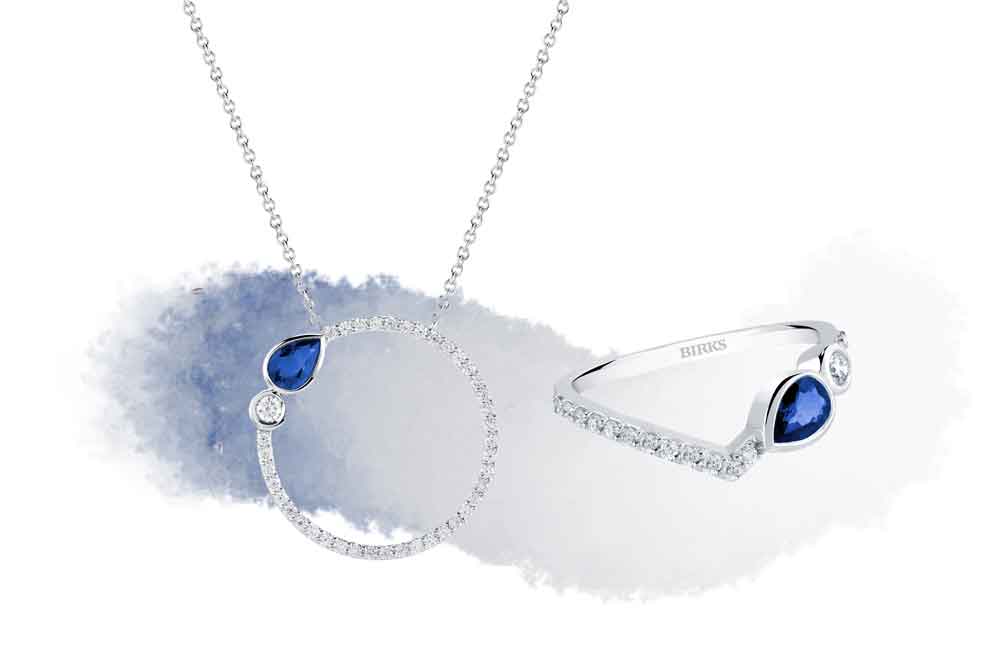 Welcome to Street Meet, FLEETSTREET's series, where we meet up with trailblazers and thought leaders to deliver unique insight and inspiration into issues our audience cares about.