You can tell my nail colour mood by checking my polish drawer (yes, I have a drawer). The cluster of varying pink polishes have been pushed to the back in favour of happier, riskier colours as of late. It's as obvious as a rainbow French mani that my mood directs lacquer picks. But research suggests that we should be picky about the nail polish colour we choose, as it could affect not just your mood but also your mindset.
These are the best concealers – we bet our tired eyes on it!
Why pale pink is a fail-safe nail polish option
Turns out my pale pink obsession during lockdowns, soft openings, easing restrictions back to another cycle of lockdowns, etc. for the past two years was more of a psychological choice. Pink is known to calm us down, according to this July 2022 BBC report. Albeit a whole lot more than I'm asking of my polished digits, just 15 minutes of exposure to a pink environment has been shown to abate aggression (and even violence) in prisoner subjects.
So what do I make of my switch to a neon pink polish? (Read my full review below.) The same report points to a relation between intensity and brightness of colours and the other senses. Red apples taste sweeter (even if they aren't). A pastel blanket feels softer (no matter the thread count).
Remember the last time you were at Best Buy, staring at the rows of TVs with a synchronized dance of colours splashing on the screens? Stimulating yet calming, isn't it? Well, that's intentional.
So, what colour nail should you wear today?
That depends. What mood are you in? What mood do you want to be in. And just by simply seeking a colour choice is saying a lot. Turns out, I'm not the only one at FLEETSTREET craving some colour. Here are our picks for fun and relaxing (a saccharine yet soft green), enthusiastic and exciting (a sunset of neons), and healthy and bright (hot, hot, hot orange and yellow).
A swipe of our mascara picks and you may just toss your falsies.
Nail polish colours that aren't just a game changer, but a mood changer, too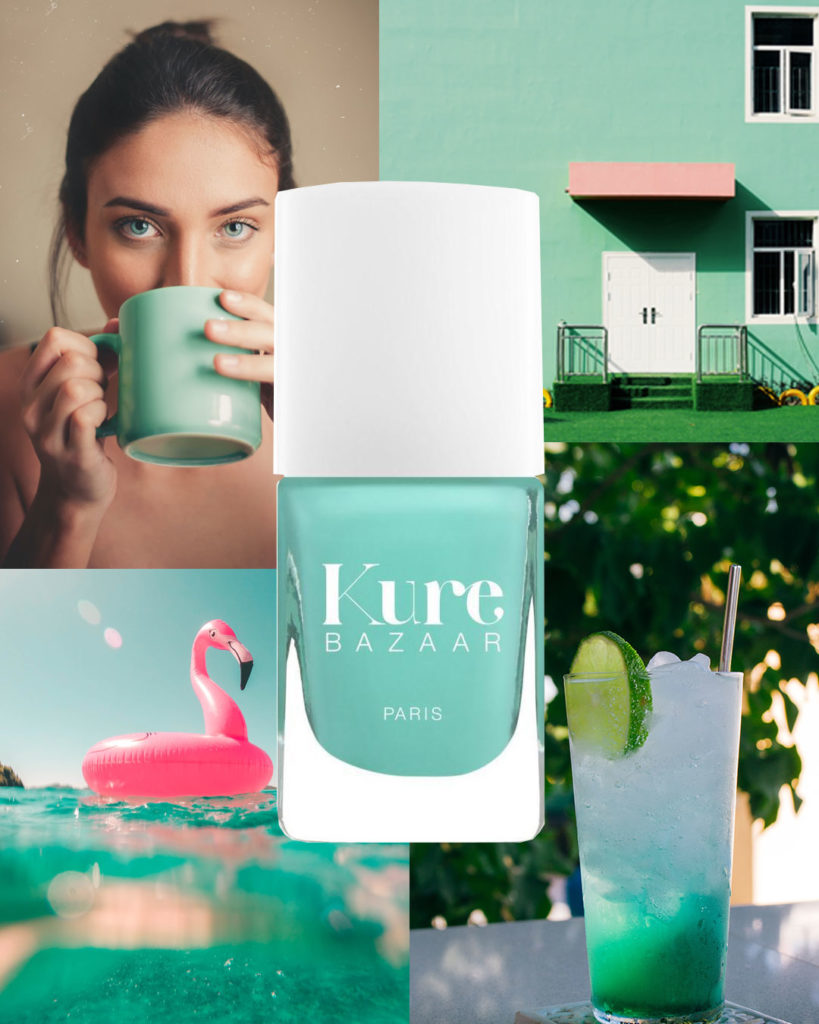 Beth's pick: Best eco polish
All the stylish colour and coveted shine without any toxicity? Sign me up! When I heard about Kure Bazaar polishes, available at The Detox Market, my first thought was: Sounds good, but how will they stack up against other brands? For me, I have three non-negotiables when it comes to polish: it has to be fast-drying, long-lasting and give good shine. Kure, the brainchild of Kartika, a former French model, meets those standards. Formulated with 85% natural ingredients, including ones you'd never associate with a nail varnish – I'm talking wood pulp, wheat, cotton, potatoes and corn – this stuff adheres quickly and stays put. Plus, the colour choices are amazing, def worthy of a former Paris fashion model! But equally important, is what it's missing, ingredients like Toluene, Formaldehyde, Dibutyl phthalate, Parabens and Xylene, Styrene among others. For summer, I'm loving, Caicos, a green which reminds me of tropical waters and endless days of fun and relaxation.
Elastic waist pants to wear at home or the office that are actually flattering.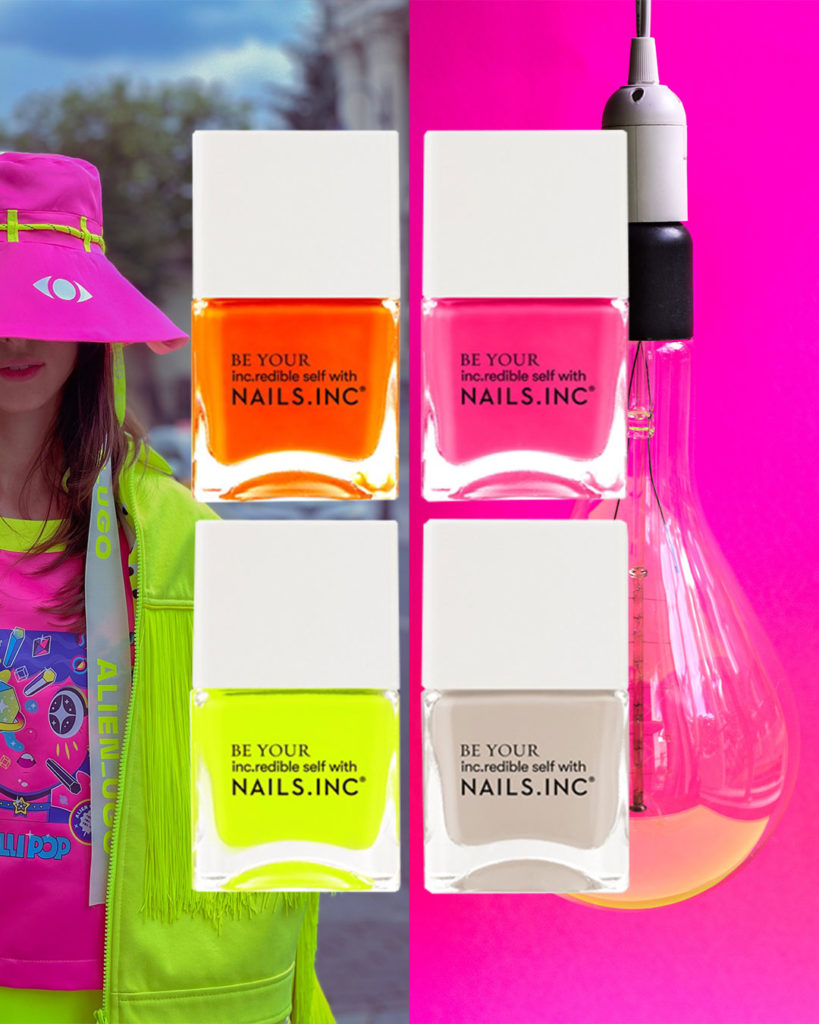 Lisa's pick: Best neon nail polish
After two summers of no nail polish – or pale pinks when I felt inspired – I am ready to go all out! I haven't craved neon since I was in elementary school, and Kelly Kapowski is on my vision board. Funny, though, neon is tough to find. Sephora's customer chat offered me this nail polish set (but the yellow is more buttery than electric), and you can find this intense pigment line-up at Shoppers Drug Mart. Sometimes when I can't find exactly what I'm looking from local stores, I head right to the brand websites, and I ultimately landed upon Naked In Neon from Nails Inc. The colours do exactly what I want them to, which is scream their shade. And the semi-matte finish is what makes it intense too. It comes with four colours: Walker's Court in neon orange; Sun Street Passage in neon pink; Knightrider's Street in neon green; and surprisingly (and a bit of a head-scratch tbh) Goldborne Road, which is a taupe-beige. I found two to three coats are what is needed for full coverage. For a top coat, I used Seche Vite for a top coat which gave it that Shellac, professionally manied look. I got a ton of compliments, which I'm basing on the fact that a good neon is hard to find. (Speaking of which, if nailsinc.com sells, out try sallybeauty.ca.)
Travelling soon? Whatever you do, don't forget to pack what's on this list.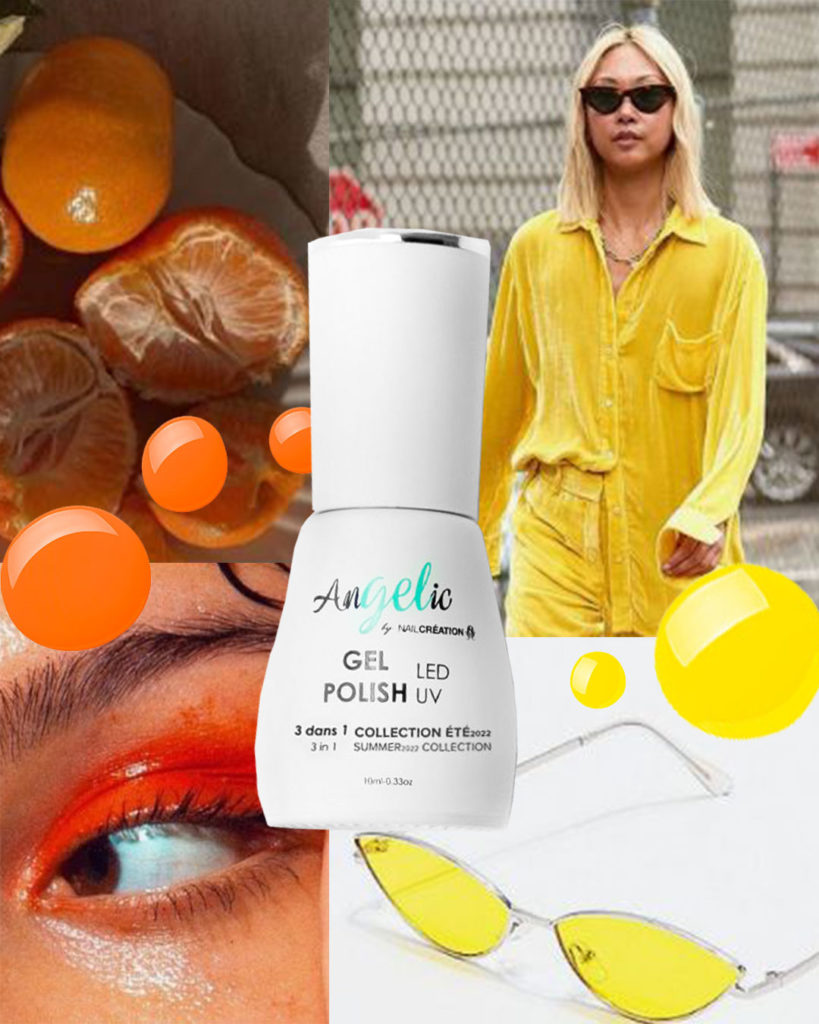 Danielle's pick: Best gel polish
For many, gel manicures are a special treat. It feels like the ultimate form of pampering to go to a salon and walk out with stunning, chip-proof nails that will last for weeks at a time. But regular salon visits can be time-consuming and expensive. Luckily, you don't have to go to a nail salon to have perfect gel nails. You can use Nail Creation's Gel Polish. They have so many fun summer colours to go with your summer wardrobes!
These Nail Creation gel polishes are super easy to use – they aren't thick nor are they messy. They go on just like regular polish and you can cure them yourself with a mini LED light. These gel nail polishes come in a wide variety of fun colours, so you can make sure your nails are always on trend. I will say, if you don't love painting your nails, I would stray away from this technique. Once the paint is cured, it is on good. This means any spots that are outside the nail bed will be noticeable and it's not as easily removable as regular ol' polish.
IMO, this summer is all about choosing the brightest colours and rocking it! I'm reaching for the classic, canary yellow shades, vitamin-c orange, bright purple, you name it. No matter how you wear it on your nails, these colours and profesh mani à la maison, will brighten up your day. Make your experience even more salon-esque by lighting your favourite candle, using cuticle oil and slathering on a luxe hand cream.