Here are two very different views about working out.
Me: You feel great after, and you get an excuse to buy cute clothes.
My good friend: I feel so out of place. Is there some secret uniform I don't know about?!
And this led us to a deep dive into capsule wardrobes: A selection of clothes that anchor your looks, allowing you to mix and match without even really thinking about what to wear. How? Because each piece is so versatile, everything looks good together.
So, I pulled this fitness capsule wardrobe of four outfits for her, including one line, Keylime, that is home-grown in her province of Alberta. She loved these so much, that I had to share the looks with you. So, whether you're a HIIT fan, love barre or Pilates or practice pedalling on your bike at home, here are four outfits that you can wear as is, switch up or even add to your own fitness wardrobe that you already own. Plus, I made each outfit even easier to shop for by building each look at a single retailer. Here they are organized based on your daringness for colour.
The elastic waist pants you need to embrace – and no, they're not sweats!
Black is the new black fitness capsule wardrobe
Whenever you wear black head to toe, play with unexpected shapes and silhouettes. The roomy bottoms will look great with a slimming V-neck top, and this avant-guard sweater just adds to that.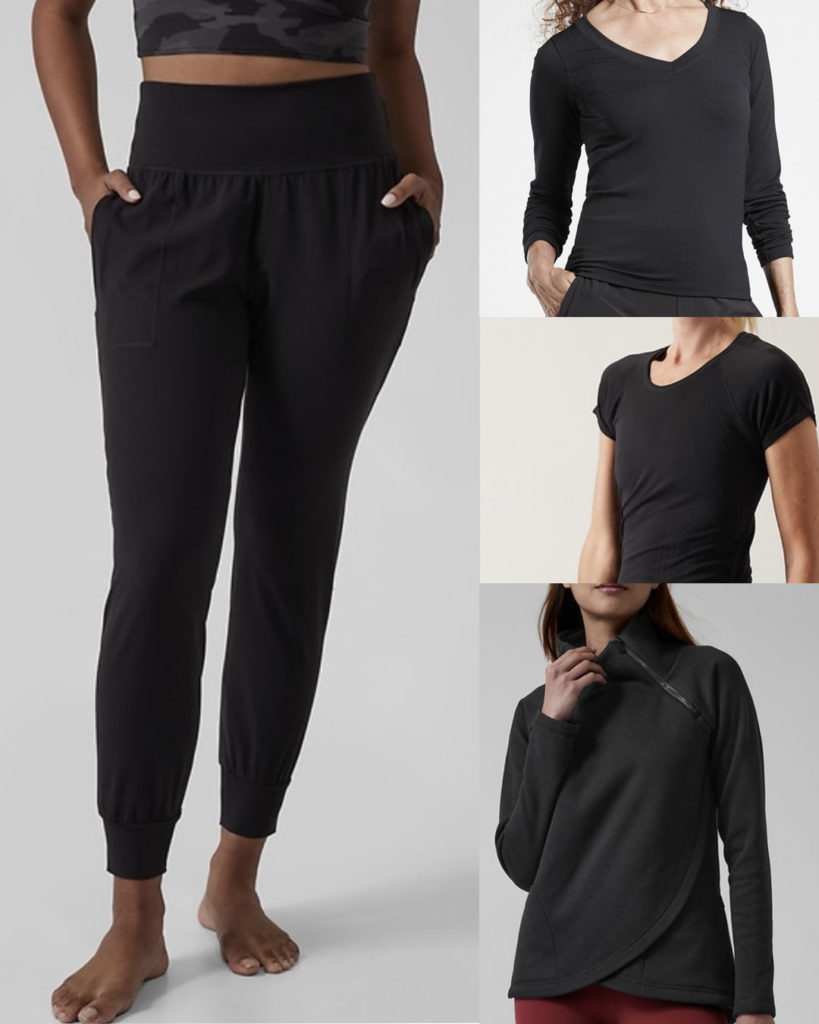 Salutation Jogger, $99, Renew Seamless Long Sleeve shirt, $48, Speedlight Seamless Tee, $65, and Cozy Karma Asym Pullover, $78. All from Athleta.
From sports bras to Inspirational quotes: Azur Fit founder Erin Ward-Williams talks creativity in fitness.
Ground-breaking florals fitness capsule wardrobe
For wearing a pattern, you can have trompe-l'œil with balance, as long as the weight of the look is the black colour.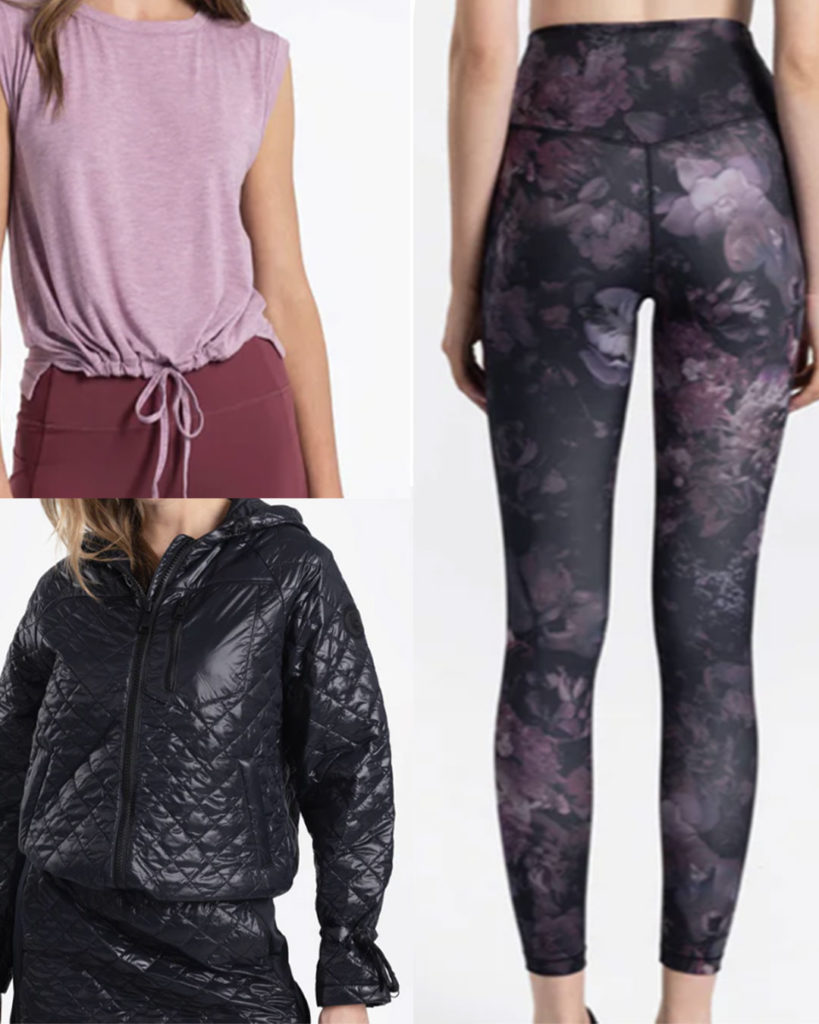 Behind Athleta's design – the pockets are deep!
Blue uniform fitness capsule wardrobe
Invest in pieces that not only make you feel good, but make you look good, too. I thought this would be the "comfiest" fit, but the shapes of the tops allow you look put together, too!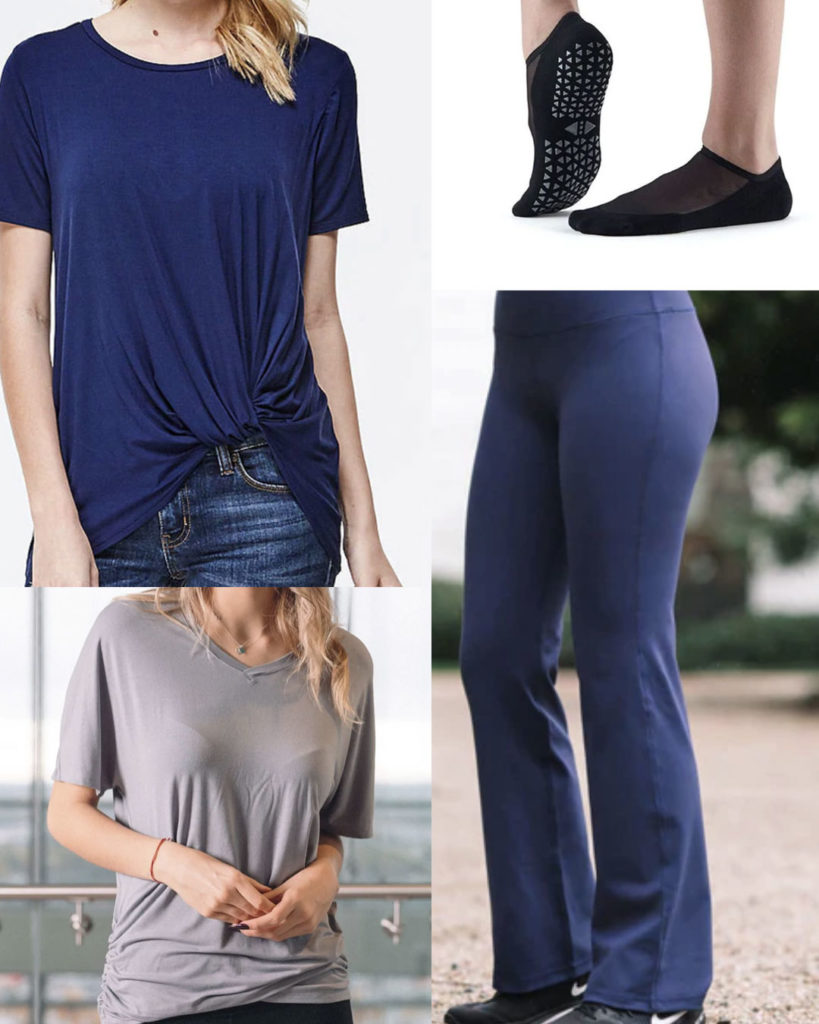 This fashion designer shares what it's like to create activewear for all body types.
Pretty in pink fitness capsule wardrobe
This is a monochromatic look that plays off of different shades of the same colour. I added a layering piece and a tank/top to switch up depending on your mood.