You'd think my two moods for snacks would be salty or sweet. But that's not the case. There are times when I want a snack for its junk food appeal and others when I want to feel like I'm nourishing my body. And that is the reason for this round-up of good ol' healthy snacks in two categories: tastes super healthy and tastes like a treat. 
Healthy packaged snacks you can buy—the sweet, sweet edition.
Snacks that taste super healthy
Want to feel good based on the taste? These healthy-tasting snacks are up for the job.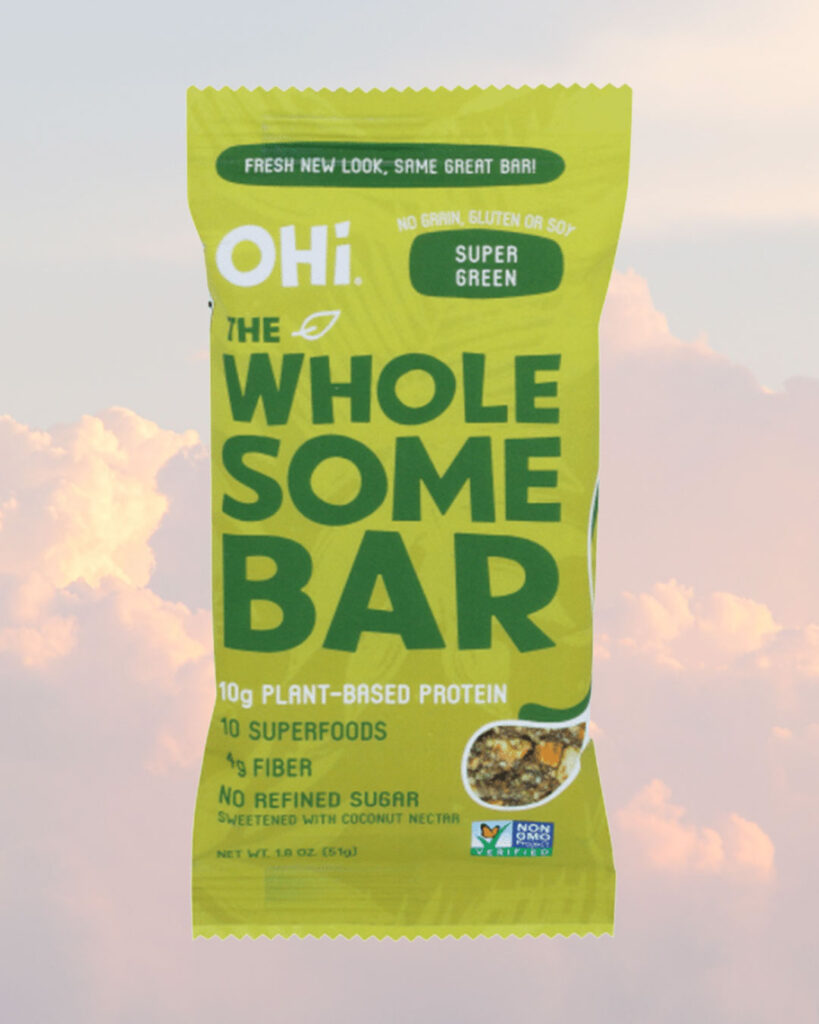 Wholesome indeed
Admittedly, I needed a warning, despite the name and the package claims: Plant protein, superfood supplements, a 💩-load of fibre and even a closeup photo of the bar. This tastes healthy, so be sure to have a glass of water handy. They must be healthy, as they're meant to be kept in the fridge since it's cold-pressed instead of baked. You know when you see a car crushed into a compact cube? Imagine that but for a salad or a breakfast bowl/parfait. And it tastes like it too. I tried the Super Green one, which is made of almonds, sugar, seeds (pumpkin, hemp, chia and flax seeds), berries, cocoa butter and other flavourings. But the intense evergreen colour comes from the chlorella and spirulina. So imagine all these and how they would taste and intensify that. That said, it's tough not to feel better choosing this good-fat bar over indulgent-fat potato chips. 
The Wholesome Bar in Super Green
52-g bar: 270 calories, 20 g fat, 17 g carbohydrates and 9 g protein.
A wine lover's guide to the astrological year.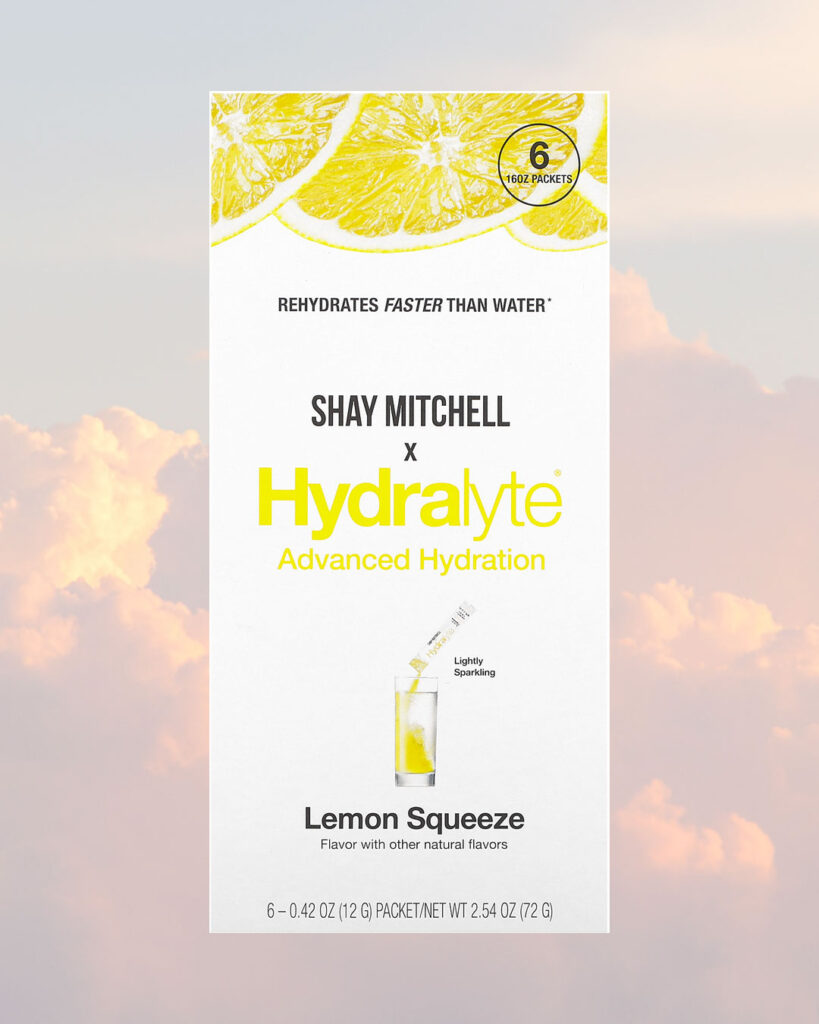 Easy peasy lemon squeezy
So I'm scrolling through TikTok and I see a brand partnership that makes me pause: Shay Mitchel taping herself having a glass of water bubbling Hydralyte as she settles into her first-class seat on a plane. Now, I know Hydralyte as something sick babies, kids and adults drink when they're dehydrated. I've bought it for myself, but I never thought of using it as an everyday supplement for maintaining health.
I tried the Lemon Squeeze flavour, which claims effervescent qualities. But it's more of a drop-drop-fizz-fizz sensation than Champagne bubbles. The citrus flavour is subtle. I tasted the saltiness of the electrolytes (sodium, potassium, glucose, citric acid and chloride), which is why I put it in the "tastes super healthy" category. I did test it against a glass of water to see if I could sense its "hydrates faster than water" claim, and I did. My lingering cough from a two-week cold subsided, when the water didn't seem to soothe my throat enough. But this did. I immediately stopped coughing.
Note though that there is no nutrition facts label as this is a nutritional supplement, so I calculated the following based on ingredient information just as a guideline. Check with a healthcare professional and Hydralyte directly if needed. 
Shay Mitchel X Hydralyte in Lemon Squeeze
6-g packet mixed water: 24 calories, 0 g fat, 9 g carbohydrates and 0 g protein.
Vitamin D is the one supplement every woman needs – here's why!
Healthy cookies? Hell, yeah
The name might have you thinking you need a glass of milk as an accompaniment, but these taste good but not in a sugar-hangover way. It has enough cocoa to curb any chocolate cravings. But what I love is the texture of these small cookies – each is about the size of a Two-Bite Brownie. They're soft but riddled with chocolate chips that give them some bite. I now have a pantry shelf full of these. 
But what makes them "healthy"? They are low in sugar. Three cookies have one gram total! And that's one net gram of carbohydrates, with two grams of fibre. And if you're looking for grain-free treats, these are made with seed flour (sunflower, flax and pumpkin seeds). Now will this beat homemade cookies fresh out of the oven? Not really. But if you've got a bag of store-bought in your cupboard, this is a sweet swap. 
Seedwise Double Chocolate Cookies
Three cookies: 120 calories, 9 g fat, 10 g carbohydrates and 4 g protein
Cocktail recipes to try this holiday season.
Healthy snacks that taste like a treat
Want a good-for-you snack that isn't all granola and vitamin powders? Feel good indulging in these.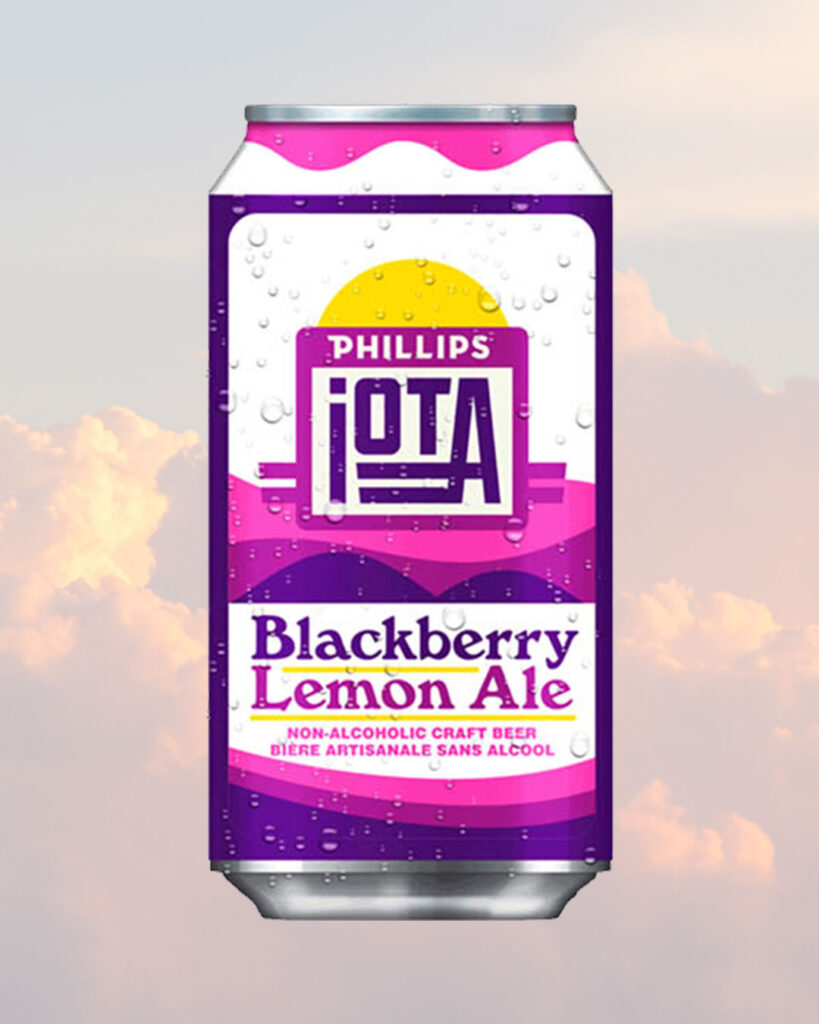 Something to raise a class to
When it comes to drinking, I do indulge in alcohol on occasion. But with how brands are stepping up their sober-curious drinks, I have paused to consider taste over inebriation effects. And this is one I would gladly have – any time of the day, too. I find some non-alcoholic libations to lean heavily into bitters and hops, so they end up not tasting very refreshing, but this one doesn't disappoint. Its subtle berry and citrus flavours are quenching and light. It has the perfect amount of bubbles for fun but not bloaty. And I love the short ingredient list: Water, malted barley, hops, yeast, juice (blackberry lemon and beet), natural flavour and sodium benzoate (a food preservative). And it just has one gram of sugar.
Iota Non-Alcoholic Blackberry Lemon Ale
355-ml can: 85 calories, 0 g fat, 20 g carbohydrates and 0 g protein
The ultimate salad recipe for people who don't like salads!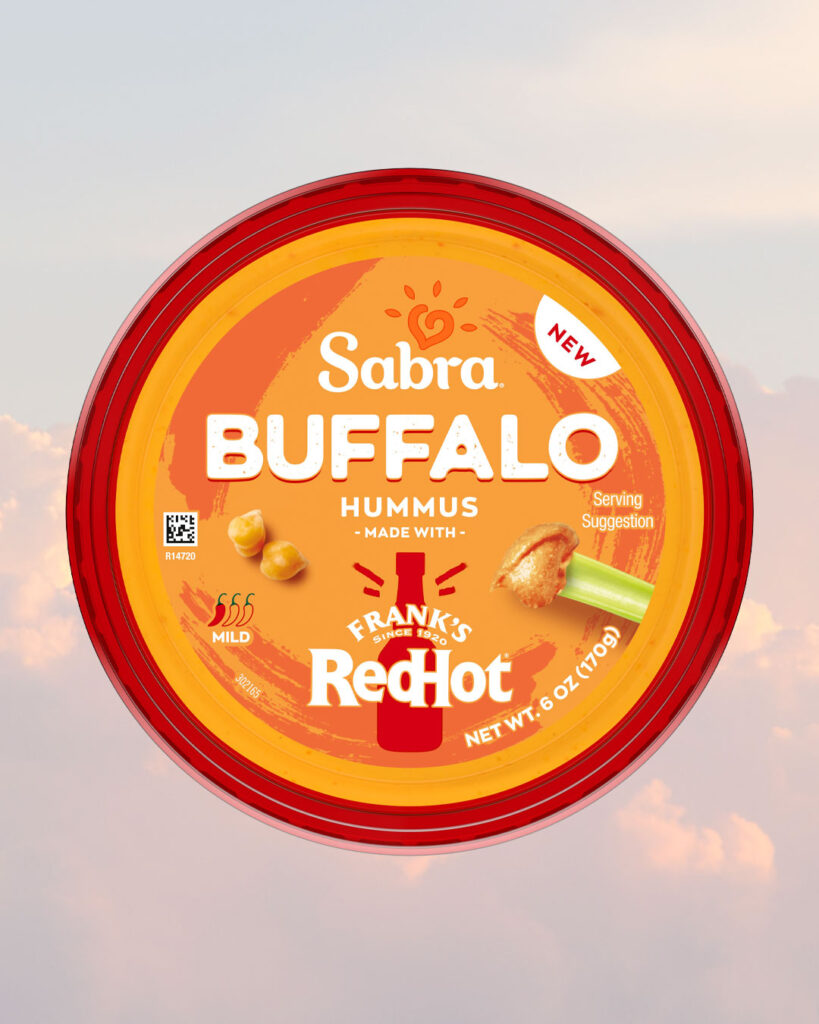 Hot stuff!
I love Frank's. While I don't put that 💩 on everything, I am a fan of lining up chicken fingers with varying levels of spice for dinner while watching celebs sweat and cry as Sean Evans interviews them on Hot Ones. When I saw that Sabra's latest hummus concoction was Buffalo, I grabbed a bowl of healthy veggies. While it's no replacement for greasy wings, it definitely upped my snacking game and made me pause at the fridge door and think, could you eat more vegetables? Heck, yes! Now, if you like a kick but not a burning mouth, you might appreciate the heat in this. It's more flavour than burn. I, however, grabbed my bottle of Frank's RedHot for that last dab. And, it was worth it.
Sabra Buffalo Hummus
2-tbsp serving: 80 calories, 4.5 g fat, 5 g carbohydrates and 2 g protein.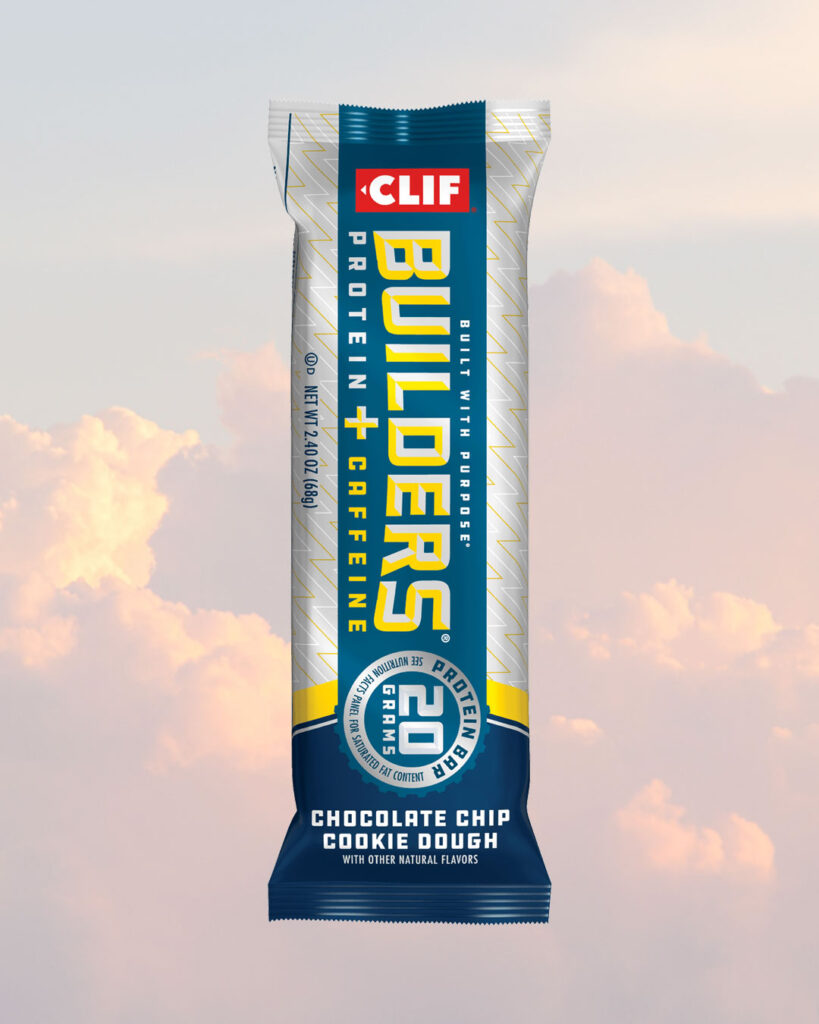 Worth a shot!
After a workout or on the go, I love the Builder bars, which are made by Clif Bar. Compared to other protein bars, I find you can taste the powder or it's so drenched in chocolate that I may as well eat a chocolate bar and forget about my protein intake. (I've been trying to increase how much I eat ever since I wrote this story about the data that fitness trackers collect – and I discovered not enough.)
So, these with 20 grams of plant-based protein and a kick of caffeine seemed perfect for my needs. I didn't find the caffeine (65 milligrams, equivalent to a shot of espresso) to be like that jolt I would get from a coffee or a pop. I'm thinking it's because of the protein and how it's metabolized, which – truth be told — I was grateful for. It tastes hearty and sweet, but not overly, and I didn't have a sugar-high drop like I would've with a regular ol' chocolate or candy bar. Plus, yes, I get that protein.
Builders Chocolate Chip Cookie Dough Flavour with Caffeine
68-g bar: 290 calories, 10 g fat, 29 g carbohydrates and 20 g protein.